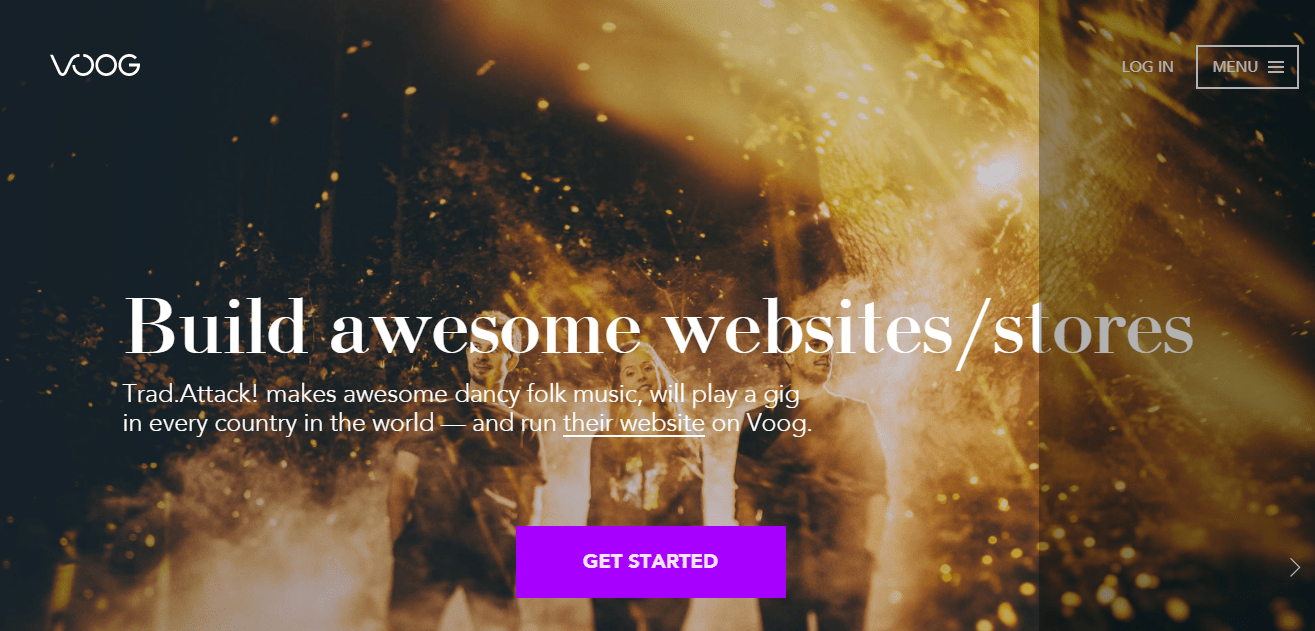 Voog Offers Strong Multi-Lingual Features That Easily Set It Apart from Other Site Builders
To compare the best website builders on ease of use, templates, customer service, and value for money, we tried to build the same site on each platform. Check out the results here.
One look at Voog's website and you get the feeling that this site builder was created to help make your own website shine. Voog is a feature-rich builder and a powerful content management system that lets you construct a scalable website.
Like other site builders, no technical knowledge is required to set up a website using Voog, yet developers will appreciate the array of database, API, and desktop tools that aid in building beautiful custom websites.
Voog's strongest point is its support for multiple languages. Inbuilt features let you build multi-language sites, so visitors can easily select their preferred language when interacting with your website.
There aren't very many templates to choose from but those that are available are well-designed, professional, and stunning. Themes are automatically optimized to look great on all devices.
Voog's site editor is easy to use and features an intuitive drag-and-drop functionality that really does take the hassle out of building a professional website.
Voog offers plenty of hidden gems—from the snazzy blogging tool to resourceful integration that makes Voog a good choice for personal branding and eCommerce websites.