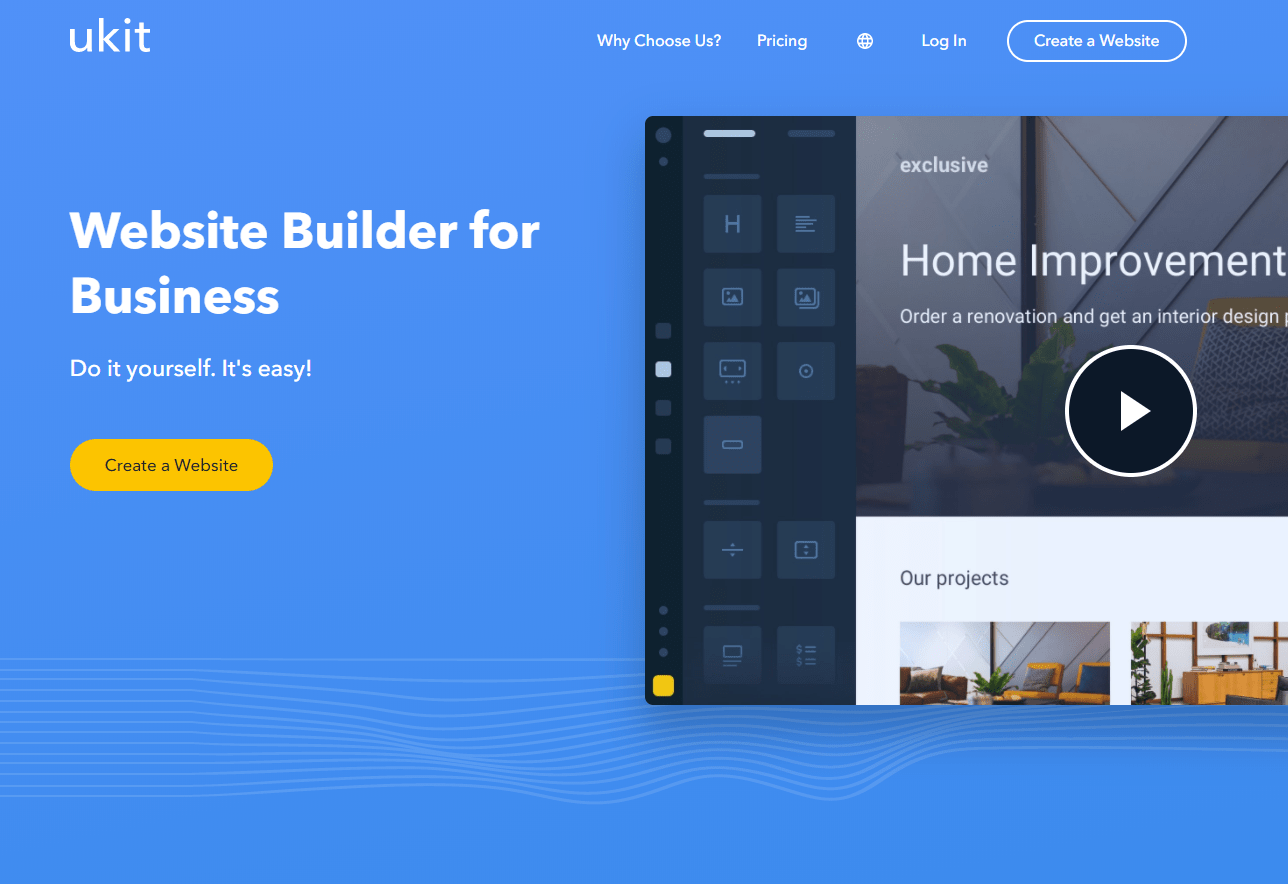 This review is part of our project of comparing the best website builders on the market. Unfortunately, uKit didn't make it to the list of our top 11. To find out why and learn about our testing methods, read my colleague's in-depth comparison of the best website builders on the market.
While uKit might initially seem like the right website builder for your needs, it's no match for more popular website builders Wix.
uKit is one of the newest kids on the block, but it's already creating buzz in a good kind of way. What this site builder offers is a business-first WYSIWYG drag-and-drop interface that removes the fuss out of building a strong website.
A quick look at the uKit website, and you get the impression that this is a serious website builder targeted primarily at small businesses that are looking to set up a professional website.
uKit has a nice choice of widgets but not as large as what other builders, such as Wix, offers. Still, the available third-party integrations will pack functionality into any website.
uKit offers a decent range of templates to choose from, all of which are mobile responsive. However, the strict responsive design tends to make it difficult to place page elements where you wish.
Nonetheless, this builder does offer some impressive features including a strong blogging platform, robust SEO tools, site analytics, and eCommerce integration.
The intuitive drag and drop site editor makes it easy to perform an array of tasks—including desktop editing, maneuvering the image gallery, and creating blog posts.
uKit supports multiple languages, so visitors can interact with your website in English, Polish, Russian, Portuguese, and Romanian.
Like most site builders, uKit will not let you move your web pages to a different hosting service but all in all, this builder is evidently dedicated to providing great user experience.