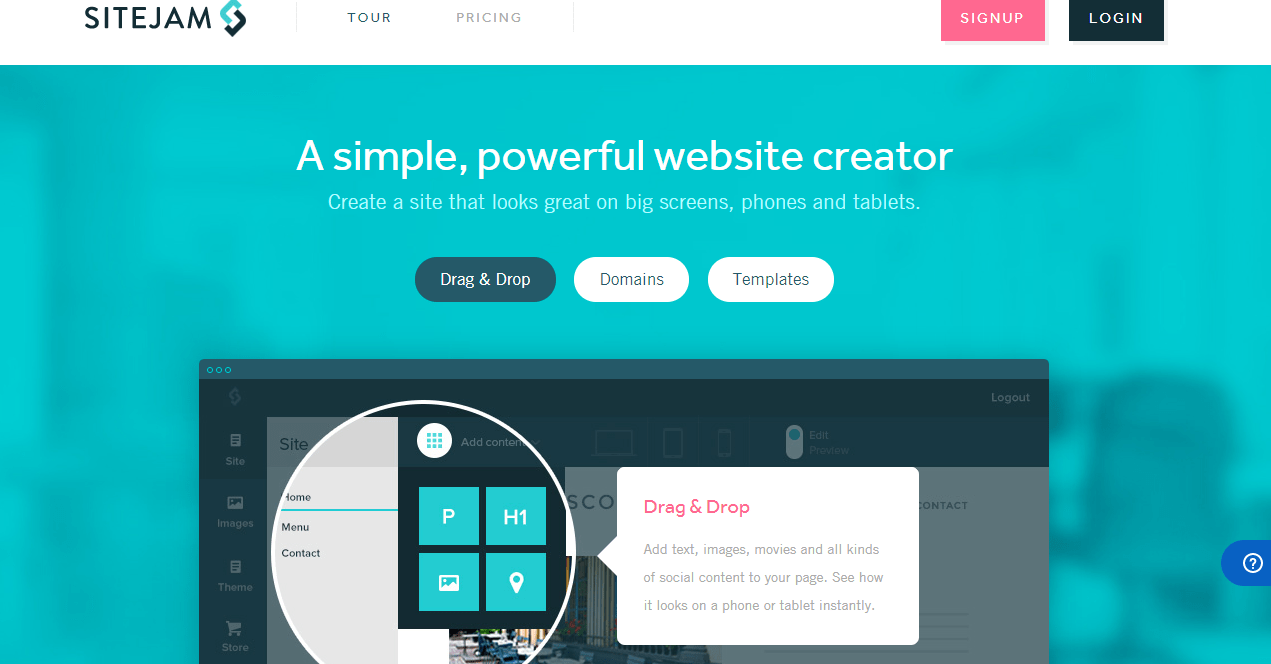 Sitejam does not offer any bells and whistles but it gets the job done for the most part.
To compare the best website builders on ease of use, templates, customer service, and value for money, we tried to build the same site on each platform. Check out the results here.
Right from the beginning, one gets the sense that Sitejam is the type of site builder that offers only the bare minimum. In many ways, this first impression is accurate. Sitejam aptly states that it is 'built for busy people' who do not want to be slowed down by technical stuff. Setting up your website is indeed as simple as selecting a design, adding content, and going live.
While Sitejam does take the hassle out of building a website, there is a stark absence of powerful features. What you get instead are the basics: simple SEO tools, a no-frills eCommerce function, and a simple blogging tool. To be clear, while these features get the job done, don't expect your website to perform any sophisticated functions.
A nice thing going for this site builder is the attractive, modern, and fully responsive templates, which will certainly add spark to your website. Seamless integration with social media, Google maps, contact forms, galleries, and slideshows is a plus.
While Sitejam's drag and drop interface is cleverly designed, this builder still has a long way to go in terms of intuitiveness and modern features.