ZNetLive is the web hosting branch of ZNet Technologies Private Limited, an IT and cloud computing solutions provider to over a million customers around the world. Their parent company was established in 2001 and have since expanded to more than 100 employees based in offices in all across India, Dubai, and Singapore. They serve over 100,000 customers with their web hosting arm alone.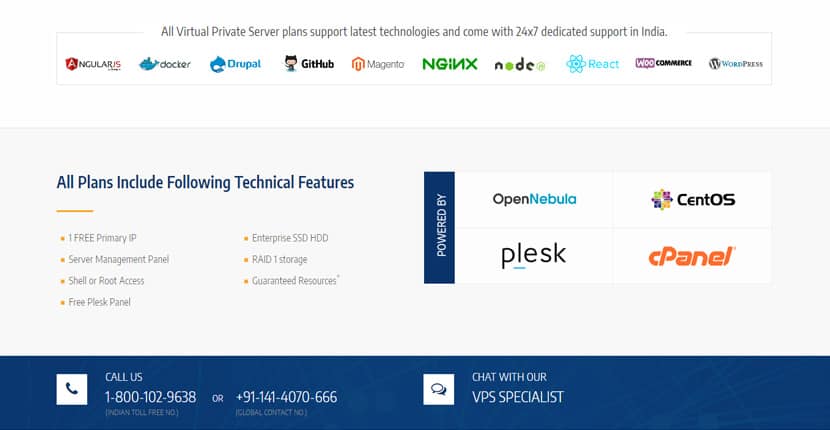 Features and Ease of Use
Given their parent company's long-running record as an established IT and cloud solutions provider, it's no surprise that ZNetLive has brought in quite a bit of technical expertise with their shared, VPS, and dedicated hosting solutions. Their shared hosting plans feature:
SSD caching
DDoS attack protection
Google's PageSpeed Mod
Plesk Onyx developer pack and control panel
RAID 10 disk arrays
Daily backups and cron jobs
I was a little surprised and disappointed that despite offering SSD caching, ZNetLive doesn't offer SSD storage to their shared hosting customers. Instead, you'll be hosted on SATA HDDs, which are respectable but not the best. On the bright side, you do get 40GB storage and 150GB bandwidth even with their most basic shared hosting plan, which is a fair bit more than what you'd get with most other providers. Their shared hosting plans come with a 99.9% uptime guarantee.
Going for their VPS solutions will bring the full force of their cloud computing technical expertise to the forefront. As you'd expect, these virtual servers are hosted on a cloud infrastructure, giving you a scalable, high-availability, and highly reliable network. These come with a single free primary IP address, root access, a free Plesk control panel, SSD storage, guaranteed resources, and instant provisioning. Their VPS solutions are managed, so you won't need as much technical expertise to use the service.
Pricing and Support
My first thought when I saw their prices was, "how can you afford to sell hosting at those rates?" But upon closer inspection, it turns out that ZNetLive subscribes to the promotional tricks typical of many hosting providers in the industry. To be eligible for their lowest rates, you need to pay for a contract of ten years – that's an entire decade during which you're locked into a single hosting provider. That said, if you do the math, paying for ten years of their entry-level hosting package is actually cheaper than a three-year contract at market average, so it might be worthwhile after all.
There are no free hosting plans, but they claim to offer a number of freebies with their Linux shared hosting packages. These freebies include a Plesk Onyx control panel, Let's Encrypt SSL certificate, and email spam protection – all of which are typically included by default with most reputable web hosts, by the way. ZNetLive is careful to put a disclaimer that the cost of these freebies will be deducted from your refund, should you ever choose to cancel your package and be eligible for one. On that note, they have a 45-day money back guarantee as well as a seven-day free trial.
ZNetLive offers a number of 24/7 support channels, including an Indian landline and mobile number, email, and live chat. With their live chat, an agent connected with me within seconds and resolved a DNS issue within minutes, so their customer support team is definitely one of the best I've encountered. They also boast an impressive knowledge base that contains hundreds of articles accompanied by screenshots, videos, and supporting text.