Webtropia is based in Germany and has been offering their services since 2001. They offer state-of-the-art equipment and fast servers to customers all around the world. They have
partnered with some big names
in the industry including Hewlett Packard, Intel, Kingston, and TeliaSonera.
Features and Ease of Use
Webtropia offers some of the cheapest IP addresses in the industry. The IP addresses packages are scalable so if your requirements change with time, you can always ask for more IP addresses. The servers are available at a 99.95% annual average time. This is achieved through the Service Level Agreement(SLA) under which all the dedicated servers operate.
Management and monitoring of the servers are quite simple. You can access the data on the servers at a glance and evaluate it at any time. In the event of a failure, you can choose to be notified by email or SMS. The central customer management gives you the power to manage domains, DNS entries and even reinstall or reboot the server.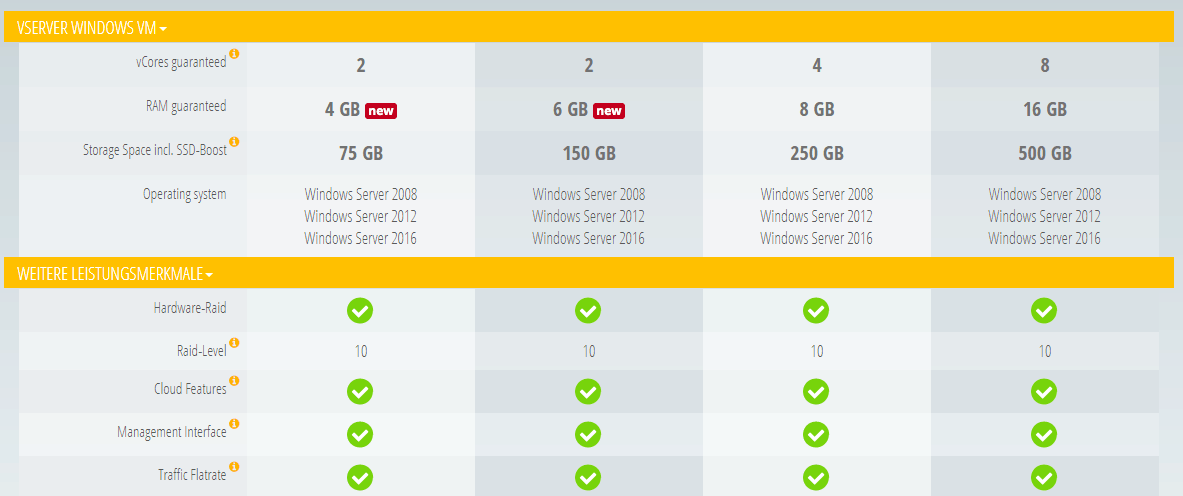 They incorporate SSD hard drives in the packages to ensure you get an enhanced performance compared to the SATA hard drives. If your applications require fast access to data or have dynamic content, SSD hard drives are what you should be looking for.
Pricing and Support
The dedicated server packages at Webtropia offer both Intel and AMD CPUs. There are three packages in total named Ryzen Pro, Kaby Lake and Kaby Lake Neon. The Ryzen Pro consists of an AMD Ryzen Pro 1700x CPU with 19" MSI Server, 3.4 GHz performance per core and 32GB RAM. The Kaby Lake package consists of an Intel i7-7700k CPU with 19" Msi Server, 4.2 GHz performance per core and 32GB RAM. The RAM stays the same in the Kaby Lake Neon package while performance per core changes to 3.8 GHz with a 19" Supermicro Server and an Intel Xeon E3-1275v6 CPU. Compared to other services providers, these packages are as cheap as one can hope for in this industry.
Webtropia offers customer support both in German and English languages. Hosting service providers usually have a support structure that differs from what you'd typically expect. They provide free basic support through phone and email. If that doesn't suffice, you have the option to select from three different packages based on your specific needs. All the paid support packages ensure round-the-clock service.