Web Drive is a New Zealand hosting service first established back in 1997; they've been growing steadily ever since, and they now serve over 25,000 customers. They're proudly and wholly New Zealand owned and operated, and they aim to be the best web hosting service in the country. With their main data center in Auckland, they currently house more than 1,000 servers and boast a 99.99% network uptime.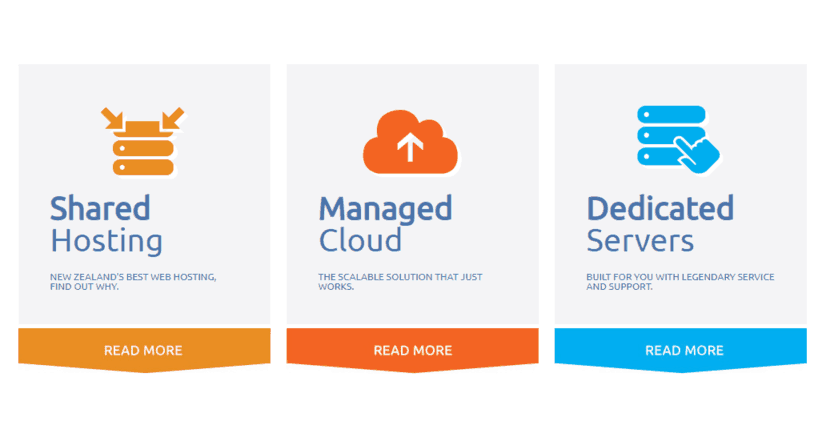 Features and Ease of Use
Web Drive offers an array of services which includes shared hosting, managed cloud hosting, and dedicated servers. Individuals are generally channeled to their Starter shared hosting plan, which includes 1GB storage, 5GB bandwidth, ten mailboxes, and 1GB email storage. This is adequate for a single website — and Web Drive has thrown in a free domain registration even with the most basic plan, so you won't have to scour the internet for a cheap domain registrar. My favorite package is their Lite shared hosting plan, which has been designed for businesses that require more than one website for their company.
It seems that resource overuse was a really big issue for Web Drive, so they've done away with their "unmetered" plans completely and listed the limits for each of their shared hosting plans accordingly. According to Web Drive, this won't affect 99% of their customers — only the 1% who have been abusing their fair usage policy will really feel the restrictions. Also, if you really do feel that the listed resource allocations aren't enough for you, there are several add-on packs available for purchase. I thought this was actually a good move on their part, given that most web hosting providers advertise "unlimited" resources when in fact there's always fine print somewhere stating the limits on a seemingly unlimited plan.
Web Drive doesn't currently offer Windows-based hosting; however, they have multiple sister companies that do. I found it interesting that this company provides SSL certificates as a service, yet there are no free certificates even with their premium plans. Most hosting services that offer SSL certificates include at least the most basic security certificates in some of their plans. This can be quite disappointing, especially considering that Google considers HTTPS and SSL certification as crucial ranking factors in their search engine algorithms. So, if you are interested in what Web Drive is providing, be ready to allocate a considerably higher budget.
Their shared hosting service has a 99.9% uptime guarantee, while their managed cloud hosting and dedicated servers have a 99.99% uptime SLA.
Pricing and Support
Their prices are displayed in New Zealand Dollars, which is something you may want to keep in mind if you're not from the land of Kiwis. Also, the prices are a tad more expensive than what you'd have to pay with a European or U.S. company for the same level of service. On the other hand, the standard of living and labor costs in New Zealand are a fair bit higher, so the prices have likely been set with that in mind.
They don't have any free plans or money-back guarantee available. However, if you decide to close a non-prepaid account within 30 days of registration, you won't be billed for it — which effectively means that you've got a 30-day free trial. If you've paid for your account up front, however, you'll only be refunded for a maximum of nine months' worth of hosting.
Their support service is excellent, though. There's an extensive knowledge base, which is pretty easy to handle and through which you can find answers to most of your hosting questions. There's also a telephone support service for both domestic and international clients. The service is free during working hours, but if you need to call them after hours, you may be at risk for a substantial phone bill. You can also reach them via their ticketing system.