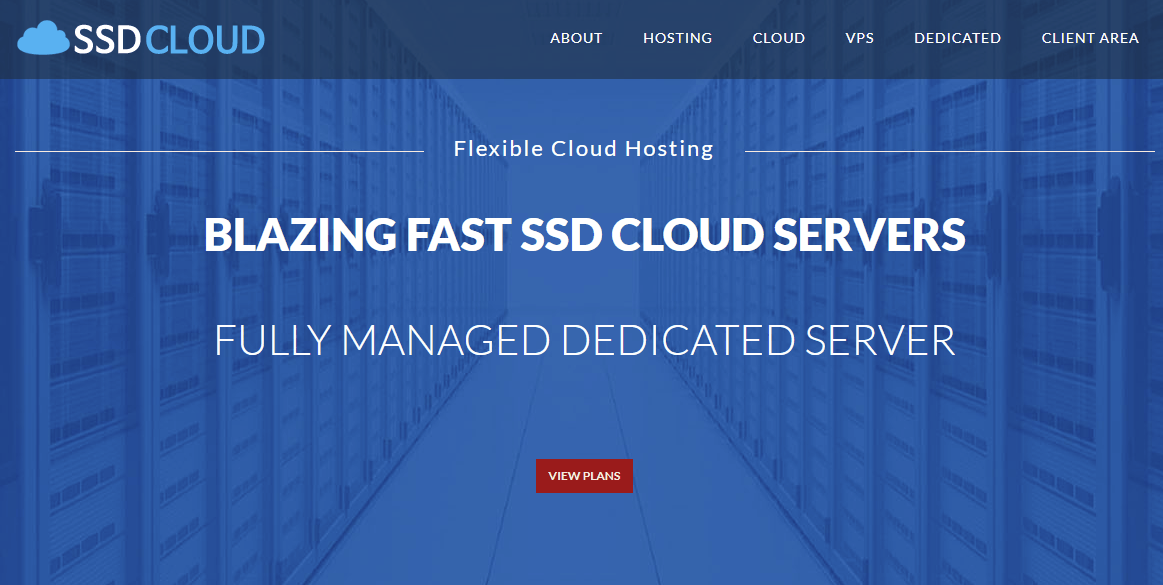 SSD CLOUD is based in Orlando, Florida. It's been in business since 2013 providing hosting solutions, including shared hosting, reseller hosting, cloud servers, Virtual Private Servers (VPS), and dedicated servers. Its servers are located in Singapore, Hong Kong, Australia, United Kingdom, Netherlands, Canada, and the United States. Its website is available in English.
Features and Ease of Use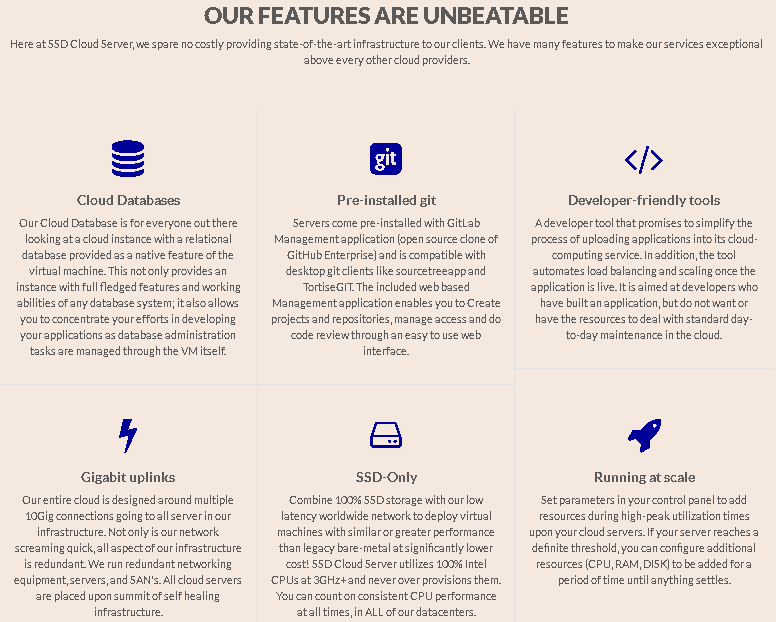 SSD CLOUD offers three shared hosting plans with the following features:
99.9% uptime
Free Domain
Three, five, or ten domains
Free SSL certificates
Anywhere from 3GB to 10GB storages
SSD CLOUD backs its uptime guarantee with its terms of service. If there's an unplanned disruption of service (downtime), SSD CLOUD promises to issue a credit equal to the time that the service was down back to the customer. So, if the downtime lasted for two hours, the credit is equivalent to two hours of hosting. To get it, you'll need to open a support ticket.
It offers three locations for shared hosting; the U.S., the U.K., and Singapore, serving three continents with speedy servers. These locations have 10Gig connections. Furthermore, SSD CLOUD provides (just as its name implies) Solid State Disks (SSDs) to further enhance the performance of its hosting. It utilizes multiple SSD/SAN's to ensure high IOPs.
SSD CLOUD provides a faster alternative to Apache and Nginx, which is LiteSpeed web server. It's said to provide the fastest PHP processing, working better overall than Apache by five times and 67% faster than Nginx.
SSD CLOUD provides redundant equipment, servers, and connections. One area – storage – is protected by RAID configuration to ensure availability and reliability even if there's a hardware failure from one of the drives.
Furthermore, it uses CloudLinux for customers on shared hosting to partition the servers, providing light-weight virtualized areas that prevent overuse of resources and provide better security.
Pricing and Support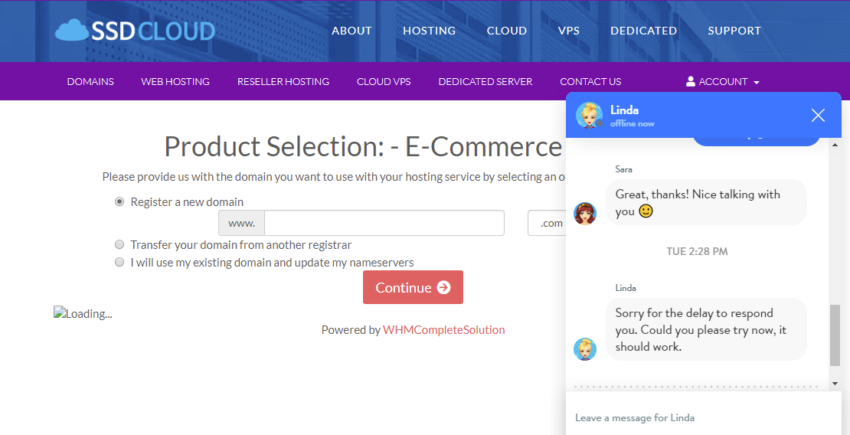 Although SSD CLOUD starts out well with a fairly priced base plan, it starts to get less reasonable as you go higher up through the plans, with the top plan coming in at a rather expensive price when compared to similar plans from its competitors. Also, the introductory rates are lower priced than the renewal rates by about 30%-40%.
On the flip side, there is free website migration and free SSL certificates for your hosted domains.
There's no free trial or plan, but the company offers a one-month subscription period. You can also pay for three or six months at a time. Furthermore, there's a 30-day money-back guarantee. After this period, you can only get prorated refunds on annual contracts. However, a fixed "early termination fee" is taken out of the refunds. That fee is equivalent to the price of hosting on the top plan for a year, so it really means no refunds.
Our knowledge base, ticketing system, phone, and email channels provide 24/7 customer support. Despite attempting to use the live chat, I encountered only a robot and did not connect with a human. However, a representative eventually responded the following day.