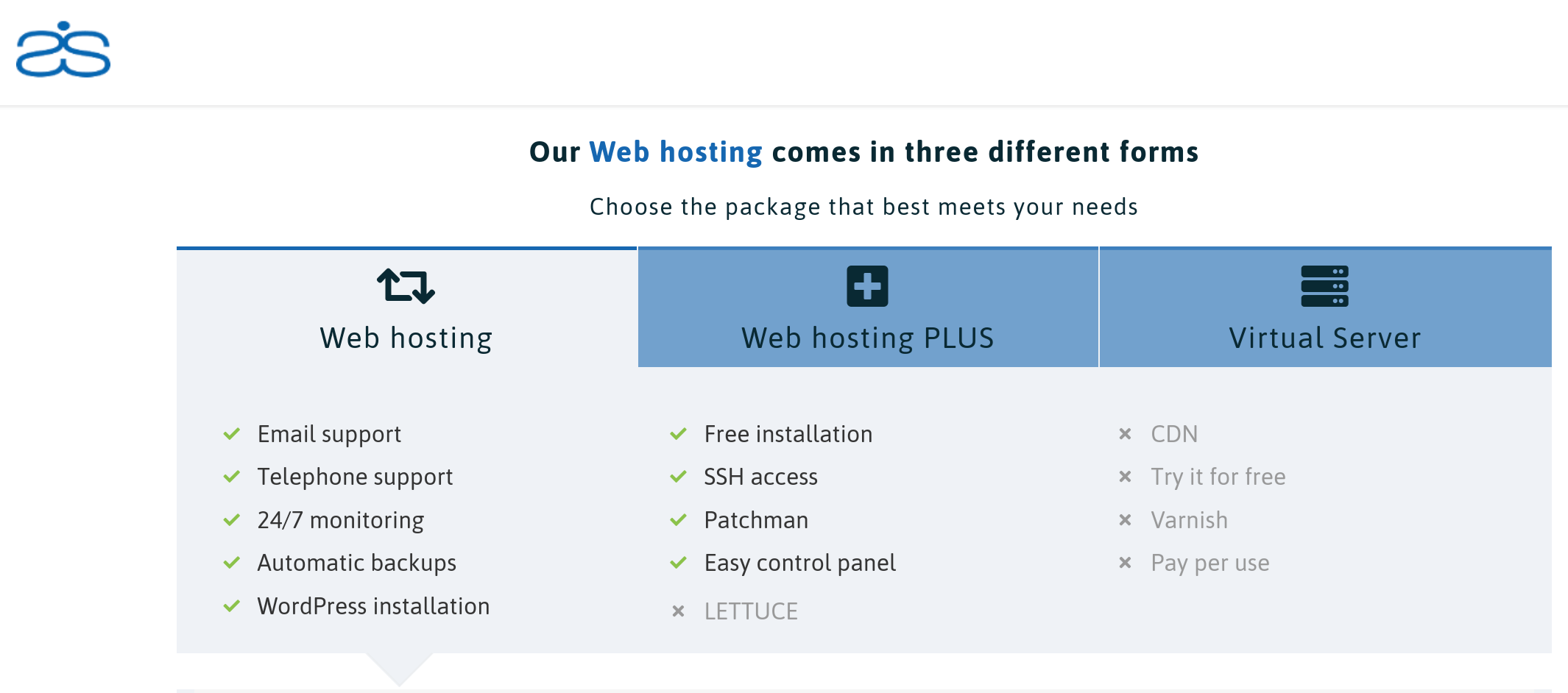 In business since 2003, Skyberate provides web hosting services to customers all over the world. It currently hosts over 5,000 websites from servers located in three Dutch data centers, and its website is in Dutch.
Features and Ease of Use
Skyberate offers two types of shared hosting with several plans. It also offers optimized hosting for WordPress, Magento, and Shopware.
Customers on the shared hosting plans can look forward to these features:
Free domain registration
Daily automatic backups
From 100 MB to 25 GB SSD
Skyberate provides high quality hosting with premium tools including a CDN that accelerates your website loading speeds by caching your content close to your visitors. In addition to the CDN, Skyberate also provides the Varnish cache tool to improve server performance for high-traffic sites, and the Redis caching tool to retrieve data from memory quickly.
If you want to use WordPress, you'll be pleased with the OPcache tool that speeds up the installation and setup time. And if you want to run an online store using Magento or Shopware, Skyberate could be a good option since it supports both platforms.
From a security perspective, Skyberate provides DDoS protection.
The hosting services are relatively easy to use thanks to the vendor's own control panel that doesn't have a steep learning curve and allows you to do backups with just one click. You also get a site builder with more than 100 templates.
Unfortunately, there doesn't seem to be an uptime guarantee.
Pricing and Support
Although some plans are reasonably priced, others are slightly expensive. You can pay annually, biennially, or triennially, but there are no discounts for longer terms, and there is no money-back guarantee as far as I can see. However, there is a 30-day free trial period that allows you to try before you buy.
Support is typically not available 24/7; however, customers who subscribe to an SLA can receive assistance even outside of regular working hours. While you have the option to reach out to Skyberate's customer service team through tickets, email, telephone, or live chat, I did not receive a response to my initial email inquiry.
For self-support, Skyberate provides an FAQ page and a knowledge base: