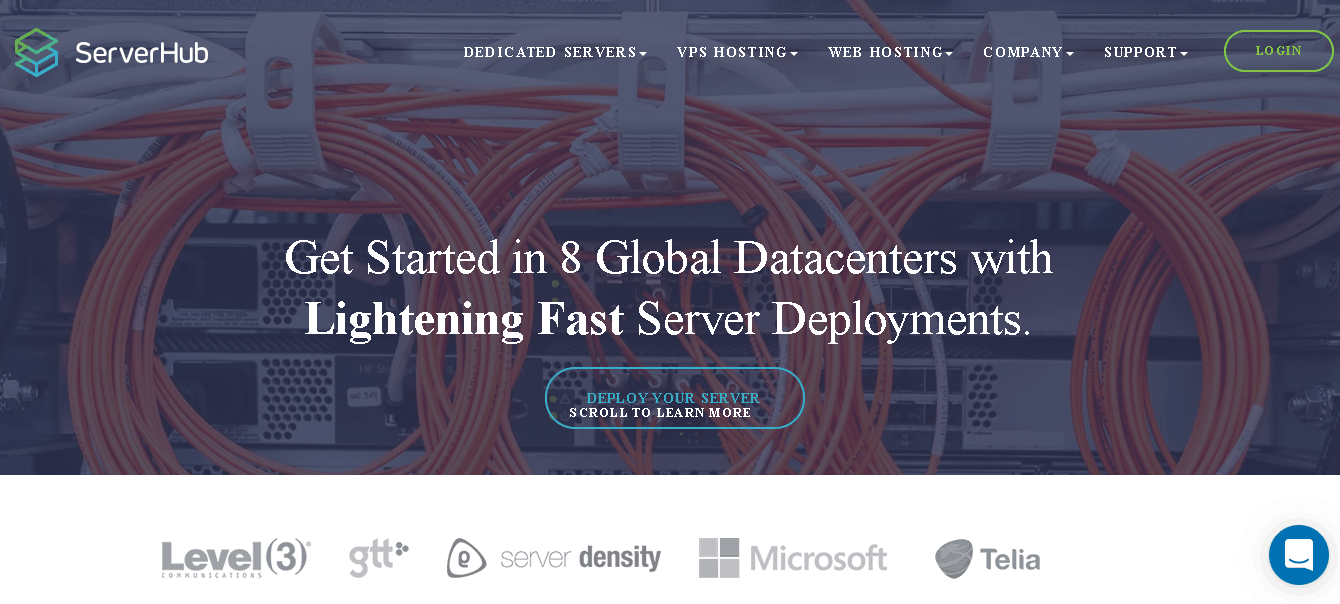 To compare the best web hosts, we hosted the same WordPress website on each one and tested performance, customer service, and value for money.
Check out the results here.
In business since 2002, ServerHub has eight server locations spread across the United States, Germany, and the Netherlands. Over the years, ServerHub has received several accolades, including being in Inc500, Inc5000, and number eight among the fastest growing companies in Arizona, U.S.A.
It offers shared hosting, VPS, and dedicated servers that allow individuals and companies to host websites and applications. Its website is available in English only.
Features and Ease of Use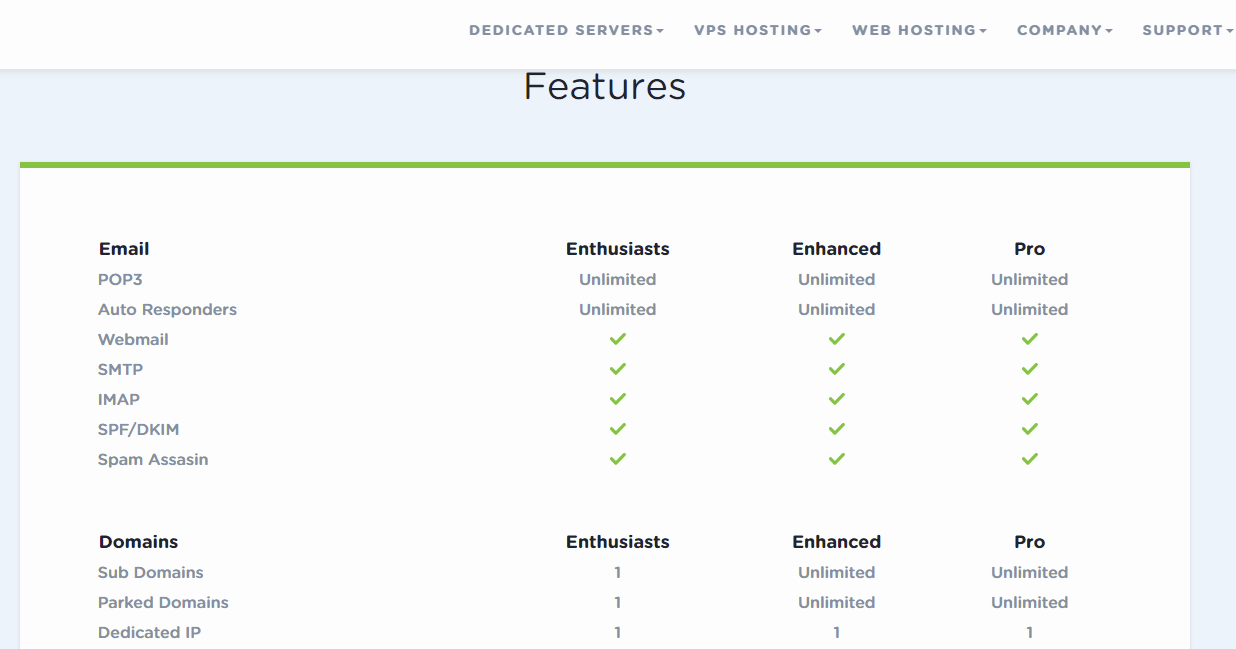 ServerHub offers three shared hosting plans with ample SSD storage space backed up by RAID-10 mirroring and striping. Customers on the web hosting plans enjoy the following features:
99.999% uptime guarantee
Monthly automatic backups
One or unlimited websites on one account, depending on plan
Unlimited transfer
60GB, 150 GB, or 300GB SSD
This company provides beginner-friendly tools to help smooth out the technical processes for less experienced users. It offers Softaculous applications installer in the cPanel that it provides to customers, which enables anyone to install certain web applications and scripts such as WordPress, Magento, Joomla!, and Drupal with the click of a button. It also offers RVSiteBuilder with which you can build a website with drag-and-drop intuitive tools.
Although beginners are provided the needed tools, experienced webmasters are restricted to few programming tools. For instance, it doesn't support Python, but does support PHP, which might be a downside for you if you're looking to build your website or application with that framework. It does provide MySQL databases, Cron jobs, CGI, and Curl.
One feature that makes ServerHub stand out among the thousands of web hosting companies for shared hosting is its use of CloudLinux in the servers to provide improved security, stability, and enable customers to fully use their own resources without affecting others.
Pricing and Support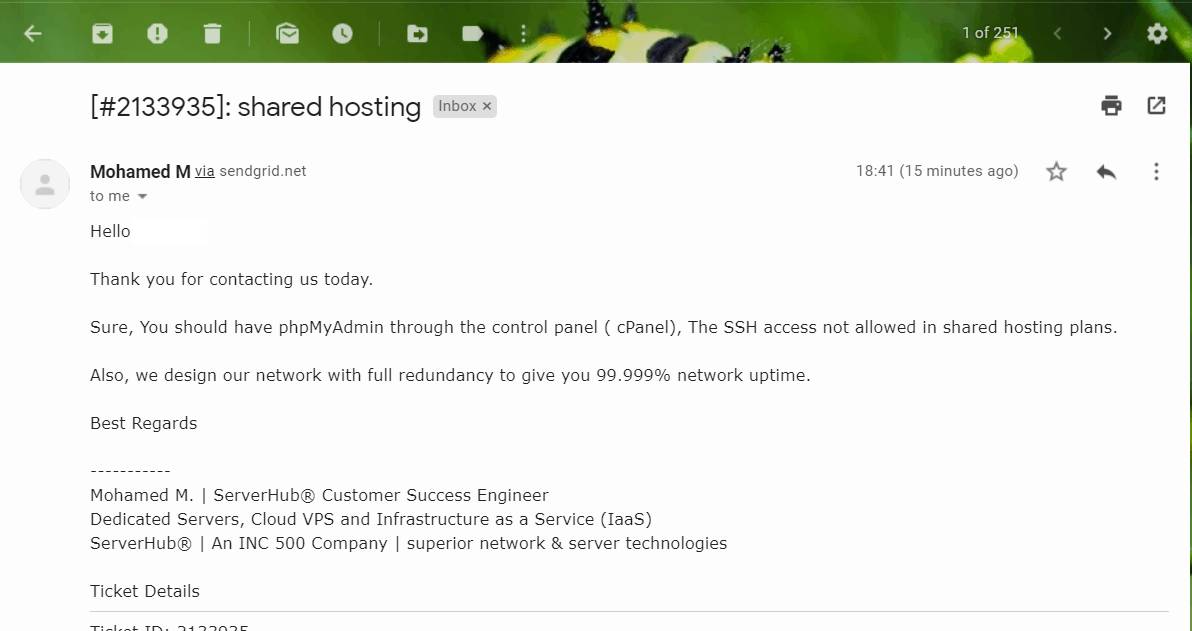 ServerHub offers low-cost prices for shared hosting for the first payment. It also provides a 60% discount if you're willing to pay for 36 months at once. However, when you want to renew, its prices go back to the regular charge that's more than two times the initial price you pay as a first time customer.
Also, it doesn't offer a free domain registration or a free SSL, so that's an additional cost that you have to settle yourself. Given that it offers great features, you might want to move forward. Fortunately, it allows for month-to-month payments, however, beware that it doesn't offer any refund or money-back guarantee, so your risk is high.
ServerHub offers 24/7 support through ticket and email. It also has a live chat that you can use to contact them but it doesn't provide 24/7 responses. It does, however, have a 15 minutes response time guarantee. I sent an email to try it and received a response in less than 15 minutes, as promised.
How much does ServerHub cost?
ServerHub offers plans from $4 to $10. The price depends on which type of hosting plan you choose. You can see the updated pricing table (updated weekly) below.

Which ServerHub plan should I get?
My recommendation is to start with a cheaper plan. You can always upgrade later on. ServerHub can help you with the migration to a more expensive plan. The increase in visitors many times takes longer than expected and you shouldn't pay a lot of money until the need arises. Of course, your needs may vary, and you can consult with a hosting expert from ServerHub here.

How good is ServerHub's customer support?
ServerHub is not ranked as one of our top web hosts. But that can also be a result of ServerHub being a small, under the radar, hosting provider. There are advantages to a small hosting company – as a customer, you are more important to them. You can also check out our comparison of the most popular web hosting services here.