Focus on Business Customers
Scaleway is a small hosting company that simply isn't a match for big brands like Hostinger. The bigger hosting companies simply offer a better price for similar configuration.
Scaleway is a subsidiary of French-based telecommunication company Iliad Group, along with one of the leading French hosting companies, Online by Scaleway. It has four data centers in France and one in the Netherlands, and its website is available in English and French.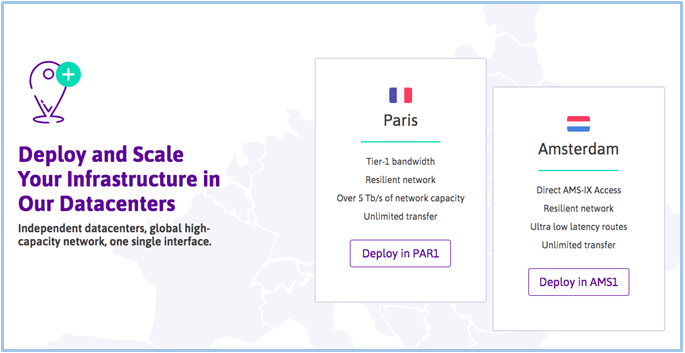 While its parent company has been around since the '90s, Scaleway is the baby of the company, only founded in 2015, and it focuses on serving business clients in more than 150 countries.
It has a comprehensive range of services for professionals, including public cloud packages, private infrastructure, and bare-metal cloud services, as well as a clearly defined focus on developers and scaling businesses.
Can Scaleway compete for your business with the giants of the cloud hosting industry (such as AWS and Google Cloud Platform)? Or are you better off going for a more established company with thousands, if not millions, more customers? Let's find out.