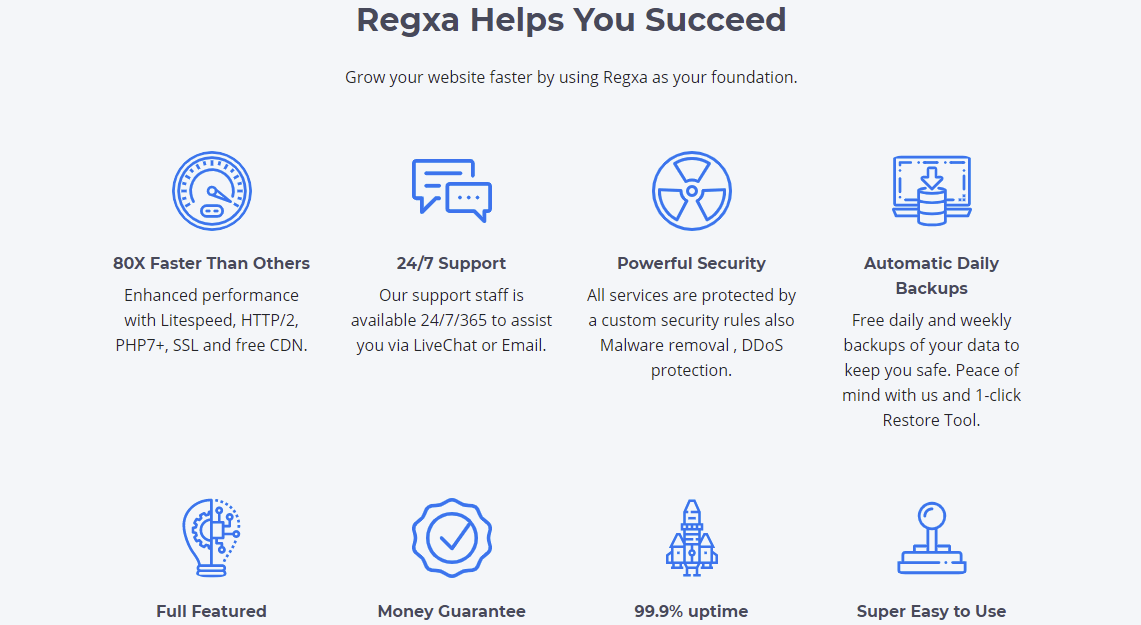 Web hosting company Regxa was founded in November 2007 to offer a better, faster, and smarter hosting service. Its English-language website advertises shared hosting, reseller hosting, and virtual servers.
Features and Ease of Use
Regxa's three web hosting plans provide these features:
99.9% uptime guarantee
Daily and weekly automatic backups
Let's Encrypt SSL
One to unlimited domains
Unlimited disk space
Unlimited bandwidth
2 GB to 6 GB dedicated memory
Regxa provides a drag-and-drop website builder that allows you to create your website without design or development expertise.
Security features include malware removal and DDoS protection. The Cloudflare CDN also protects you against some kinds of cyberattacks while boosting page-loading performance by caching content close to your customers.
Performance is also improved by the use of the LiteSpeed webserver (which is faster than Apache) and SSD storage (which is faster and more reliable than HDD storage).
Pricing and Support
Unlike many other hosts, Regxa promises that introductory prices are the same as renewal prices. So you don't get an initial discount, but you don't get any nasty surprises, either. The affordable fees are close to competitors' costs for the same features, and you get a free domain plus a dedicated IP address on the top-tier plan.
If you're moving from your current host, Regxa will migrate your website for free.
You can pay for plans on one-month, six-month, one-year, or two-year terms, but there are no discounts for longer-term subscriptions. First-time customers get an amazing 60 days to change your mind (on VPS and reseller plans as well as shared hosting). The only issue is that some payment methods — such as bank transfers, money orders, or checks — can't be refunded, so you'll get an account credit instead. Pay by PayPal or credit/debit card if you want a monetary refund.
It looks like you have to be logged in to the client area to access the knowledge base or contact the company by submitting a support ticket: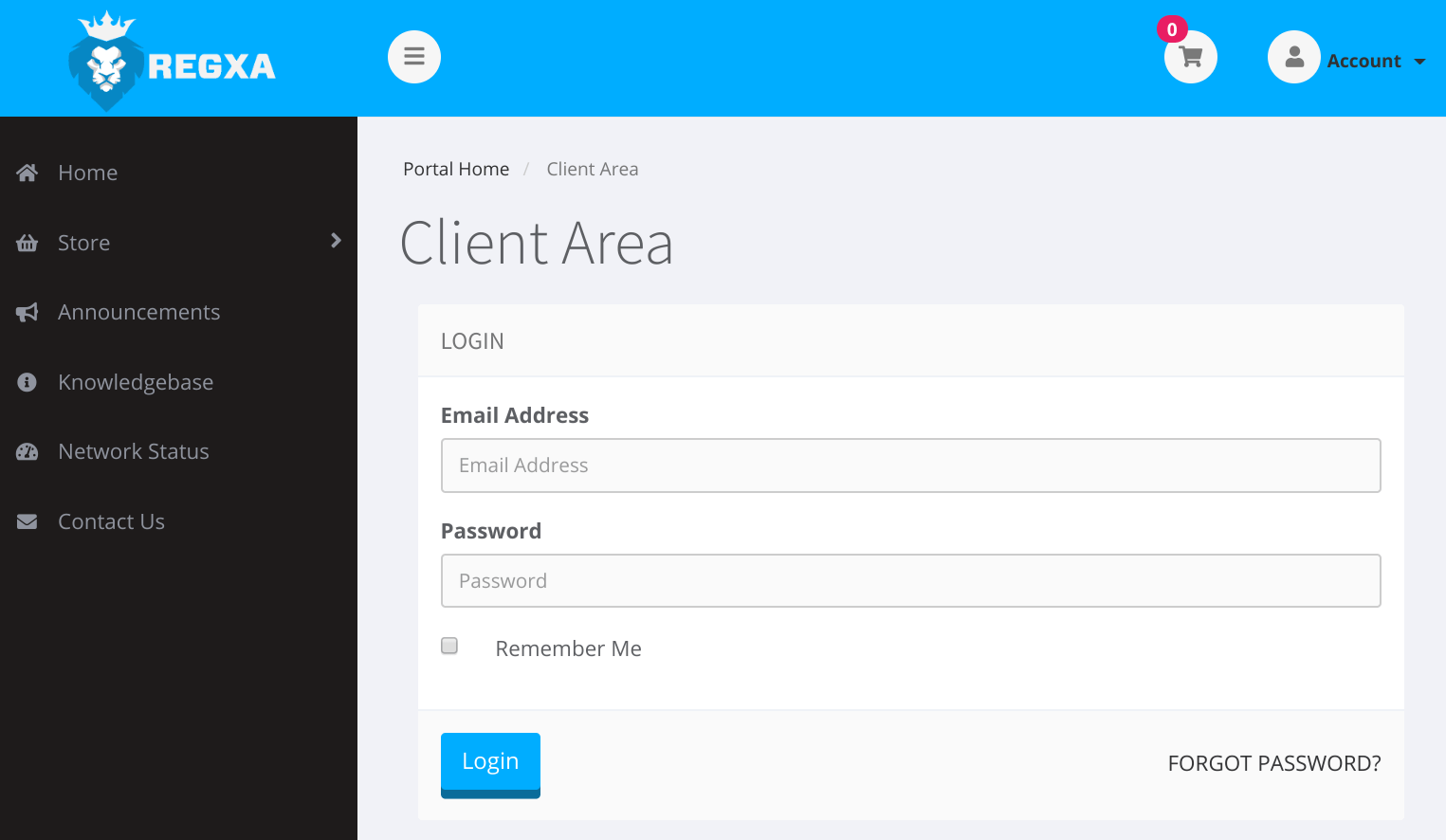 It is problematic, therefore, to summon pre-sales support prior to purchase.
To make matters worse, I'm aware of reports that this host's website tends to go offline at the same time as its customers' websites, presumably because they're hosted on the same server. If true, this means you won't be able to contact the company when you really need to.
How much does Regxa cost?
Regxa offers plans from $3 to $10. The price depends on which type of hosting plan you choose. You can see the updated pricing table (updated weekly) below.

Which Regxa plan should I get?
My recommendation is to start with a cheaper plan. You can always upgrade later on. Regxa can help you with the migration to a more expensive plan. The increase in visitors many times takes longer than expected and you shouldn't pay a lot of money until the need arises. Of course, your needs may vary, and you can consult with a hosting expert from Regxa here.

How good is Regxa's customer support?
Regxa is not ranked as one of our top web hosts. But that can also be a result of Regxa being a small, under the radar, hosting provider. There are advantages to a small hosting company – as a customer, you are more important to them. You can also check out our comparison of the most popular web hosting services here.