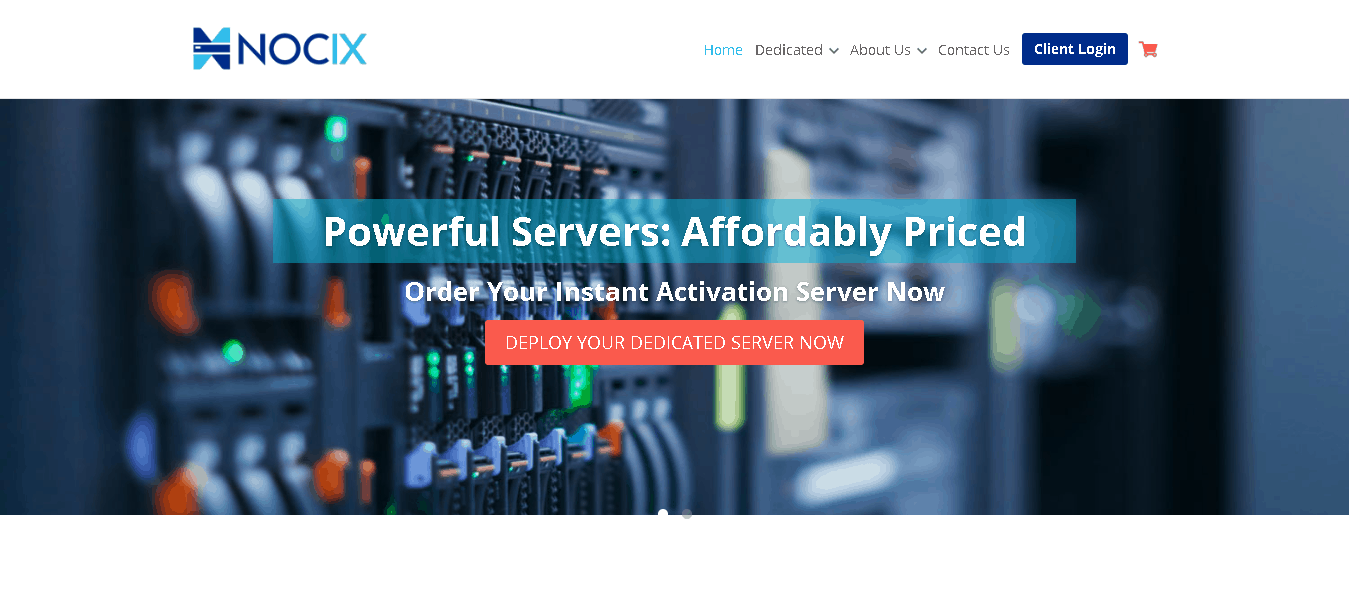 NOCIX is an American hosting provider that was founded in 2009 and was formerly known as DataShack. It is located in Kansas City, Missouri, and it specializes in low-cost virtual server hosting, dedicated server hosting, and colocation. Many of its dedicated servers are available instantly, while custom servers take just two days to set up.
The NOCIX website is in English.
Features and Ease of Use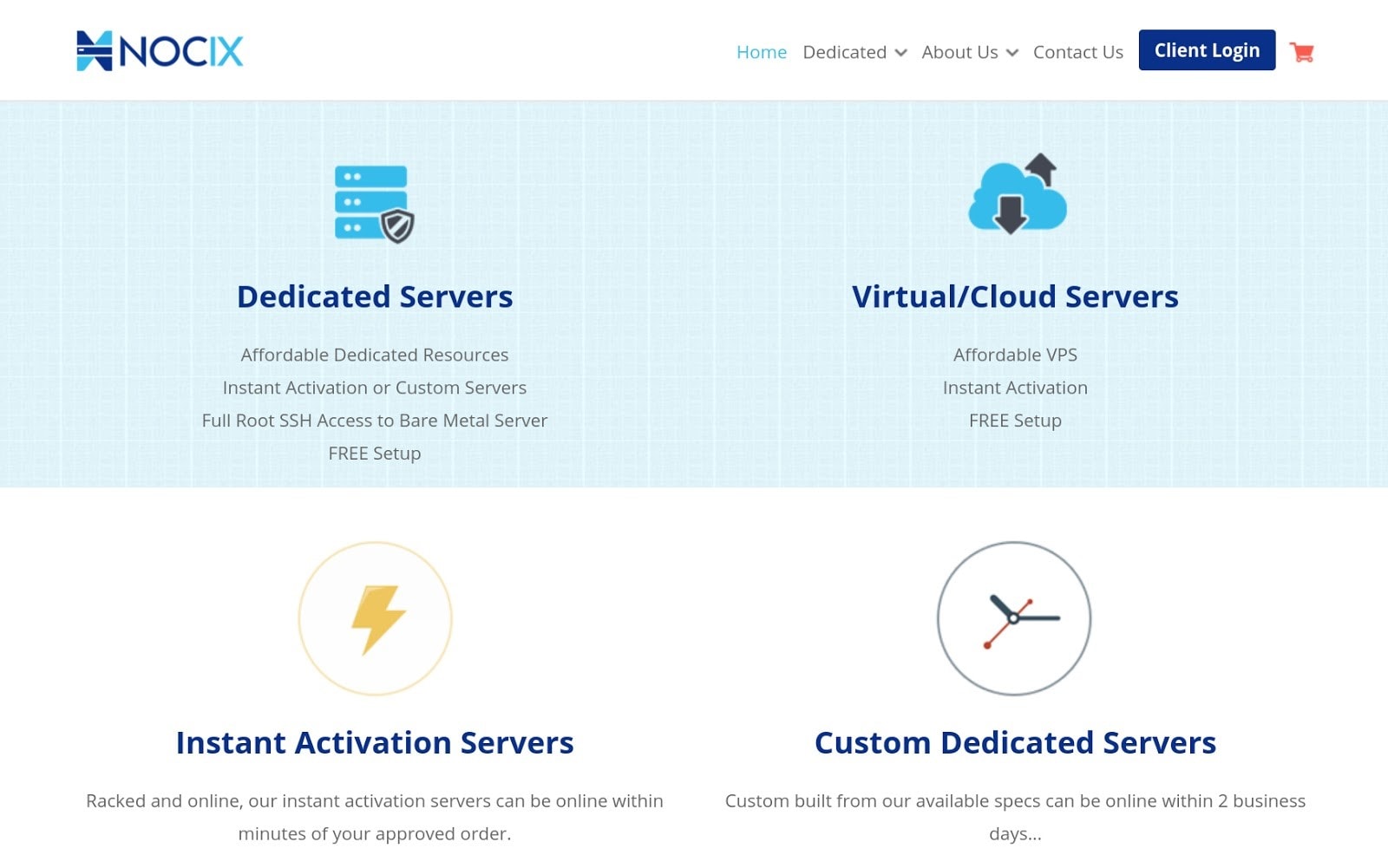 Despite NOCIX advertising virtual private server (VPS) hosting, the website links don't work, and customer services confirmed to me that this service is not currently being offered. So you basically have dedicated server options to choose from, which are categorized as gaming, enterprise, high performance, legacy/budget, storage, and custom servers.
Dedicated servers typically include the following features:
Instant activation on some server plans
Custom dedicated servers, ready in two days
Full root SSH access
Free setup
Monthly billing
The lowest price preconfigured dedicated servers that are available for instant activation start with an AMD Quadcore 3 Ghz or faster processor, 120 GB of SSD plus 2 TB of SATA storage, 16 GB of DDR3 RAM, 100 TB of monthly transfer, five IPv4 addresses, and an IPv6 address block.
NOCIX has a high-tech, secure data center in Kansas City, Missouri. Security is maintained via multiple biometric access controls, blast-proof corridors, extensive video surveillance, and an armed staff member. Power to the data center is fed from two separate power substations, and there are diesel and gas generators for backup power.
The NOCIX network consists of a self-healing, private fiber ring that connects to downtown Kansas City. It has a fully parallel design that allows for both IPv4 and IPv6.
Pricing and Support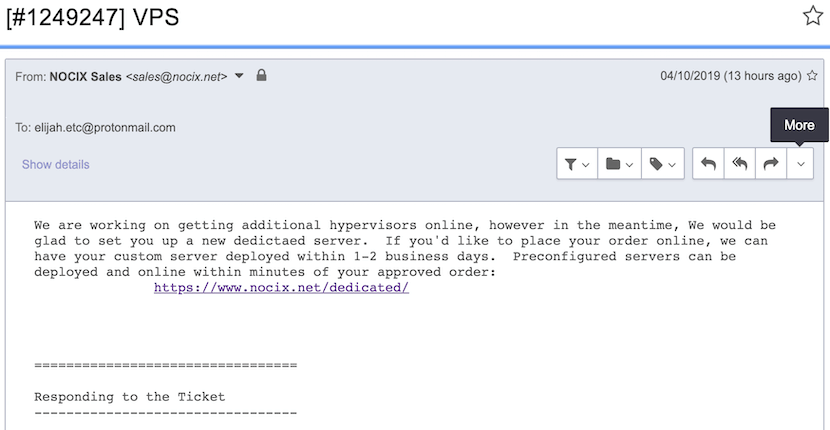 Although prices range from three or four times the cost of typical shared hosting, the dedicated server plans are priced competitively. Starting prices are about 50% less than one of the top American dedicated server providers.
NOCIX only provides support via a ticket system so that all communications are tracked and documented. However, there is also an email address for support, billing, and sales, via which I received a response the next business day.
The terms of service make it pretty clear that hardware disruptions, planned disruptions, and security disruptions are not covered by this provider's service level agreement. However, you should get a pro-rata refund for any unplanned downtime that lasts longer than 15 minutes. Otherwise, no money-back guarantee is mentioned on the vendor's website.