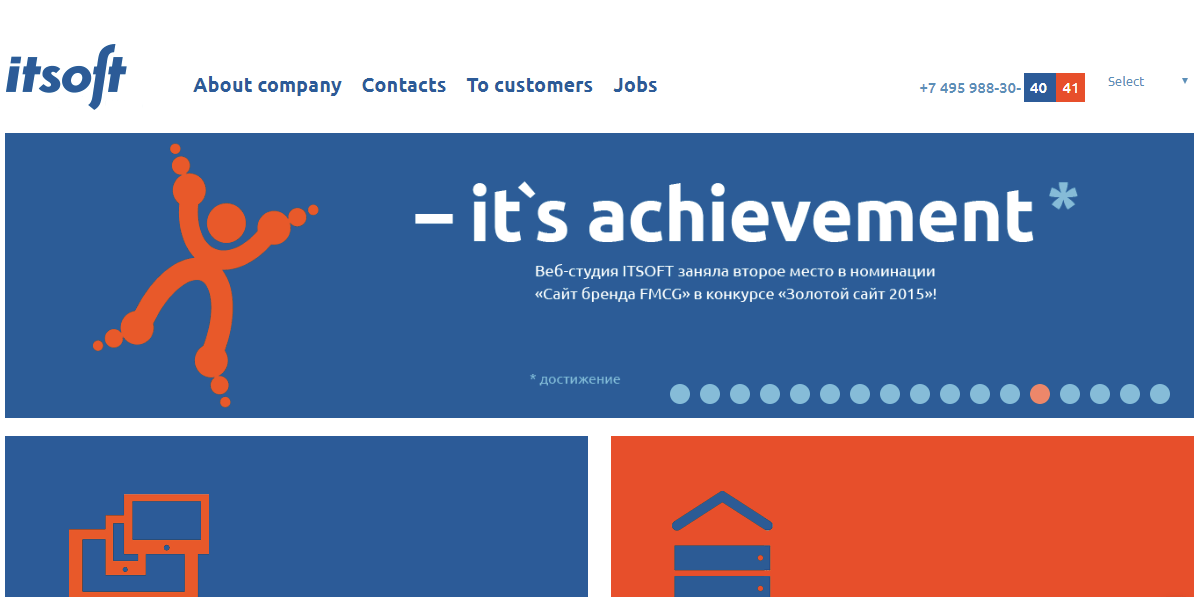 ITSOFT has been in business since 1999 creating websites and offering web hosting and data center services that include VPS/VDS, dedicated servers, server rack rental, and colocation. It has offices in Russia and Slovenia, but its servers are in a tier III data center in Moscow only. You can view its website in Russian or English.
Features and Ease of Use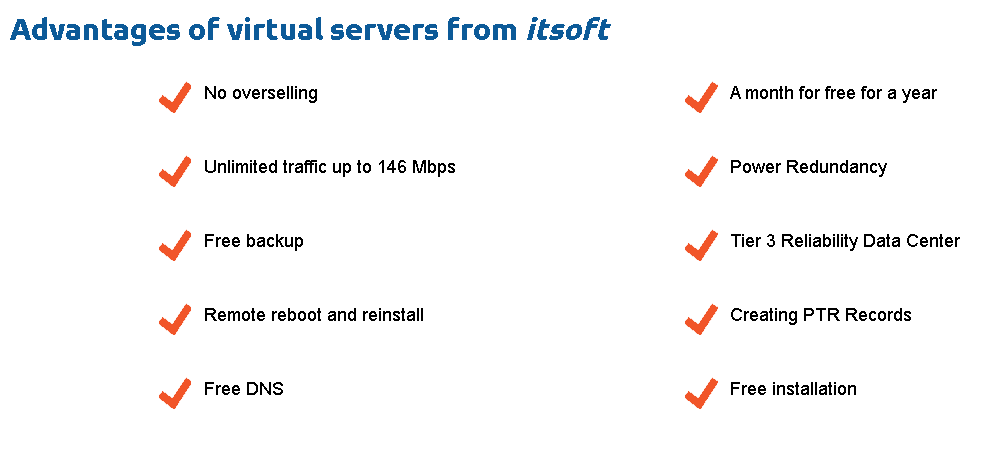 Although ITSOFT started out as a shared hosting provider, it transferred all of its shared hosting clients to virtual servers and has stopped offering the service. However, you can get a VDS/VPS server. Here are some of its features:
99.999% uptime guarantee
Automatic backups
Up to 256GB storage
Between one to eight cores
Up to 32GB RAM
ITSOFT offers two options for storage hardware; either SSDs or SAS disks (with RAID 10) configuration. If redundancy is more important to you than performance, then the SAS disks should work. SAS on its own is high-performance, but it cannot match or overpower that of SSDs.
When it comes to traffic, the options depend on the location of your server. If you stick with Moscow, you'll get 146 Mbit/s (unlimited) regardless of the plan you are on. For those in the other parts of Europe, it varies from 4TB at 100 Mbps to 10TB at 100Mbps.
Another feature that might determine where you host your VPS is the virtualization technology. In Russia, it only offers KVM. However, in the other locations, you get the options of KVM, OpenVZ, and Xen.
Given the nature of VPS service, don't expect it to be beginner-friendly. Control panels aren't included in the package; you'll have to pay extra for licenses, though it does support most control panels, including cPanel, ISPmanager, Plesk, and DirectAdmin. If you don't know how to set this up, its engineers can help you purchase and install one.
Pricing and Support
ITSOFT provides prices that align with the features it offers. As anticipated, the SSD plans hold a higher cost compared to the SAS plans, but all plans maintain reasonable pricing. While the dedicated servers are not positioned as budget options, the majority of them still come at a reasonable price.
For VPS, those outside Moscow will need to pay for at least six months, but there are monthly prices displayed for those in Moscow.
Also, be aware that if you choose to host outside Moscow, you'll be hosting with one of its partners. That means you might not get some benefits that ITSOFT offers. One of them is a money-back guarantee. Those in Russia get a money-back guarantee, while those outside do not. It's worth mentioning, though, that it's only a three-day money-back guarantee.
It doesn't have a direct payment button on its website; the order button directs to a contact form that you then send and wait for the sales/billing team to contact you. It does provide a free trial for 30 days (depending on the configuration).
For support, I was able to speak with an agent through live chat. Aside from that medium, it has WhatsApp, phone, and an email addresses.