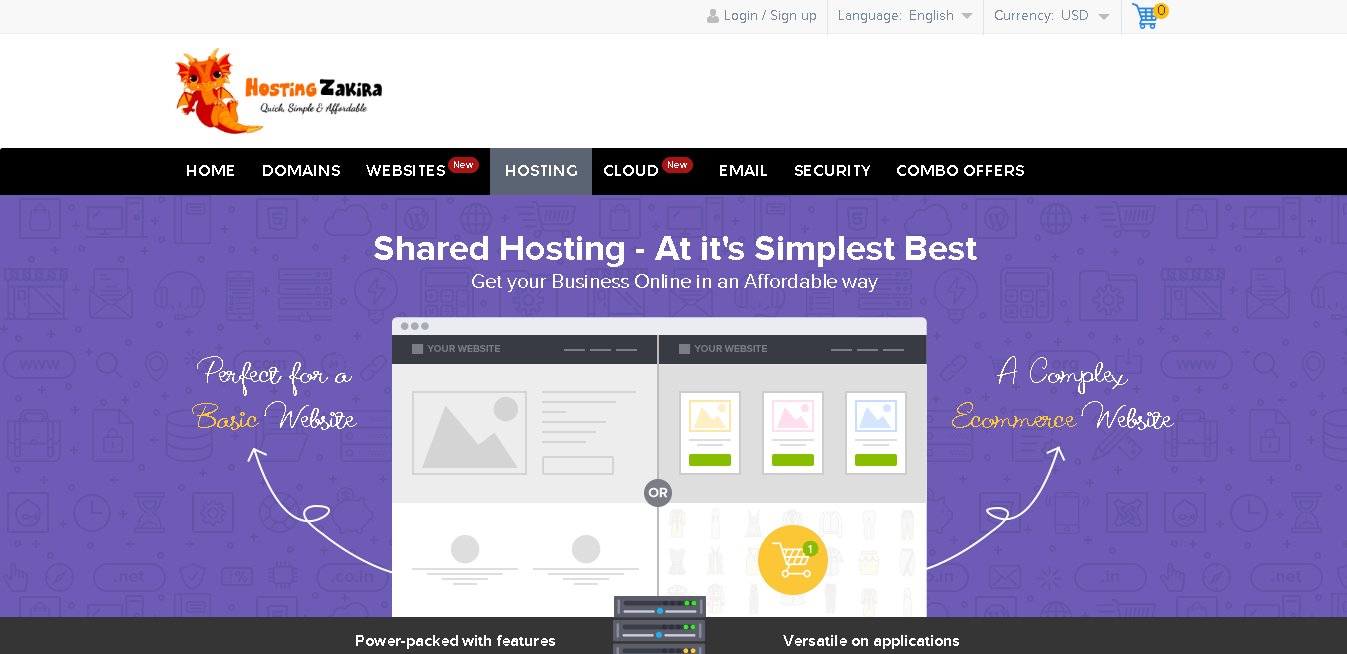 For about a decade, HostingZakira has been in business offering a slew of services and products from its base in India. Its services include web hosting, VPS, dedicated servers, cloud servers, security tools, website building solutions, and domain registration.
Through its servers that are located in the U.S., India, the U.K., and Hong Kong, it's able to supply customers all over the world with hosting services. Its website is in Russian, Indonesian, Spanish, Portuguese, Turkish, and Chinese.
Features and Ease of Use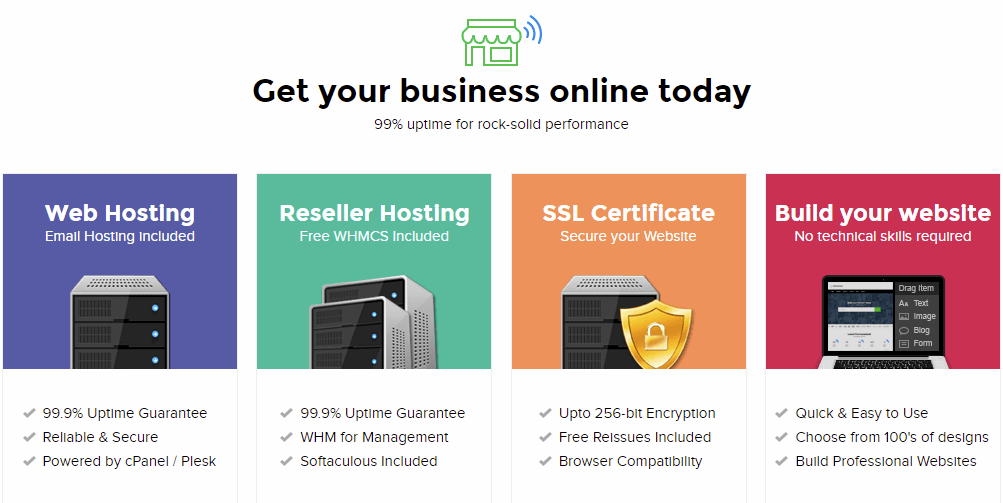 HostingZakira allows customers to choose the location of their servers when selecting either a Linux or Windows web hosting plan. With any of its plans, it provides the following:
99.99% uptime
Automatic backups, every five days
Two or unlimited add-on domains on the top two plans
25GB or unmetered transfer
Either 5GB or unmetered disk space
If you want to host a simple company website or a personal blog, the shared hosting plans might work well for you. HostingZakira puts the basic security and acceleration in place for simple websites. However, if you want to run an E-commerce marketplace or anything a bit more complex, you'll either need to take a cloud hosting or VPS plan, or look elsewhere.
This vendor provides Varnish cache, which is a server-side web application accelerator. It caches your website content directly to your server RAM and delivers it in a matter of microseconds to website visitors, essentially improving the performance of your website load time. It also protects websites against outages as Varnish continues to serve cached content.
HostingZakira supports PHP, Python, Perl, Ruby on Rails, CGI, ASP.Net MySQL, MSSQL, ASP, and a host of programming tools. If you don't know how to program, you can install a CMS such as WordPress or Joomla! in a few clicks with Softaculous, or take a WordPress cloud plan.
However, if you're a total beginner and don't want to mess with a CMS, you can take a website builder plan. It isn't free, but the plans come with web hosting.
HostingZakira uses RAID 1 SSD for shared hosting customers. This is a simple mirroring tactic that stores data twice in one drive and a mirror drive, ensuring that your website keeps reading if the main drive fails. While this is not as robust as the higher versions of RAID storage, it does provide better read/write speed compared to single drives.
Pricing and Support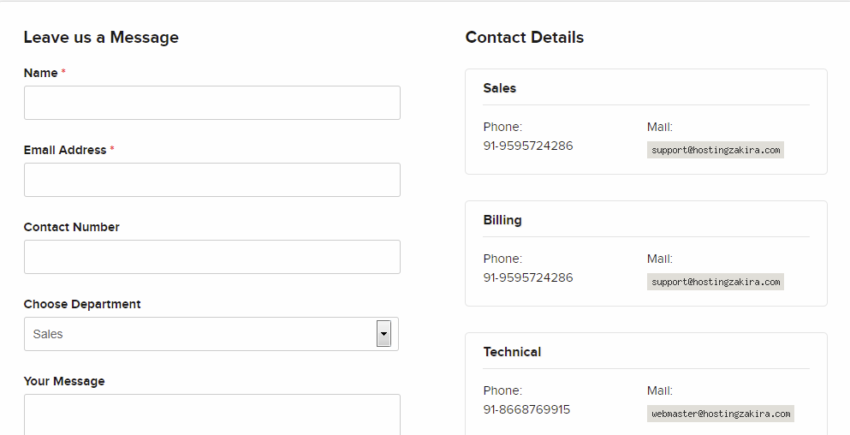 The price matches the features provided – they are affordable for basic websites. You can choose to pay month-to-month, for a year, or even up to seven years. The fees remain unchanged regardless of your chosen duration.
HostingZakira doesn't offer a free trial, but it has a 30-day money-back guarantee policy, which mitigates your risk and grants you a full refund if things go bad. However, beware that it doesn't offer a free domain or SSL, so those are extra costs.
HostingZakira has provided a knowledge base to guide clients through setting up and managing their hosting accounts. Although live chat isn't available, you can either call or send an email to the technical support team. I sent an email but never received a response despite more than two weeks of waiting.