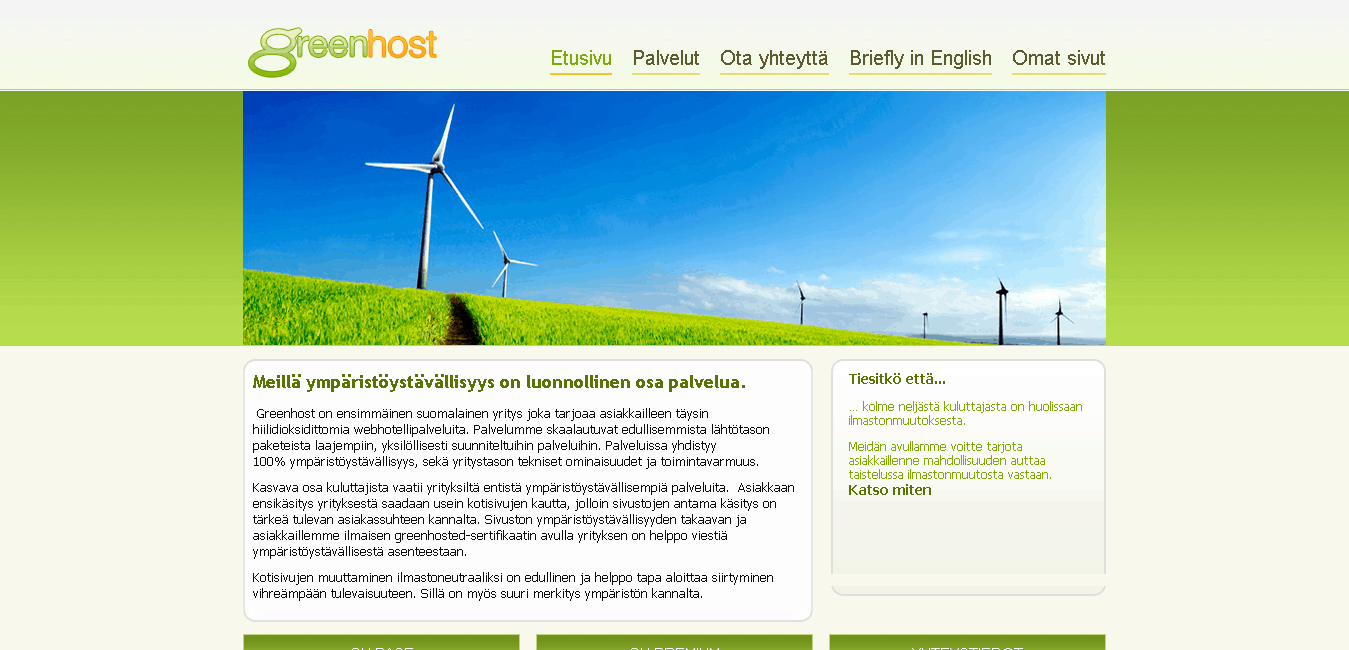 Web hosting is energy-intensive, generating up to 4,500 pounds of CO2 every year and contributing negatively to our environment. Greenhost is one of the hosting pioneers dedicated to providing high quality and carbon-free hosting in Finland. The company is a certified partner with Carbonfund and offers hosting that's simple and effective for small businesses. With a website in Finnish and data centers in Finland, Central Europe, and the United States, this company provides hosting with a high level of service.
Features and Ease of Use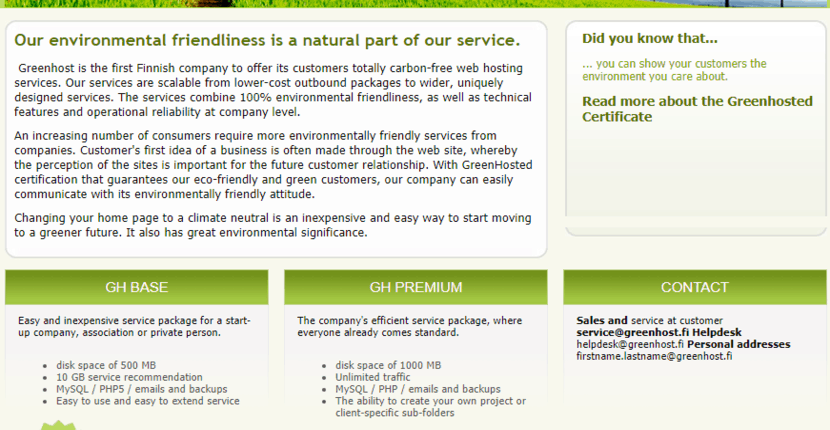 Greenhost offers basic shared hosting solutions that may be a good fit for personal and basic small business websites. The company's two hosting plans offer the following features:
Up to 1GB disk space (with more as needed)
Either 10GB or unlimited bandwidth
Automatic daily backups
MySQL database support
The gH Base plan is not suited for much more than the most basic websites (such as a portfolio or personal blog) due to its limits on storage space, data transfer, and FTP access. You only get one FTP account, 500MB disk space, and 10GB bandwidth.
The gH Premium plan increases your available storage and data transfer to 1GB and unlimited respectively. You also get SSH access here unlike with the base plan. However, it's still limited given that you can only have ten email accounts. Larger websites requiring a lot of storage space will need to look for a different host.
That said, Greenhost does provide value-added services like anti-spam protection. It also has a few advanced tools including MySQL databases, PHP, CGI, and Perl support. Beginners, on the other hand, do not have much support given that Greenhost offers neither an auto-installer nor CMS support. However, considering that there is FTP access, a short tutorial will help you upload the files you need to.
Despite the limited resources, Greenhost is an excellent choice given its quality of service and the non-contribution to global warming. This is, of course, the main thing that sets them apart. Also, as a client, you can display Greenhost's seal on your website to show that you are using an environmentally-friendly web host, which may work well for marketing.
Pricing and Support
Eco-friendly web hosts rarely offer low prices, which is understandable since they incur higher costs to offset carbon emissions. Greenhost follows this trend, with prices that may be considered expensive considering the limited amount of resources provided. However, it's important to recognize that these higher prices are a worthwhile investment for the environment.
Greenhost's customer support is accessible via phone, email, and support tickets. Support is not 24/7 though: they only respond from 9:00 a.m. (email) or 9:30 a.m. (phone) to 4:00 p.m. EET on weekdays. I didn't get a response when I sent an email, so if you have an urgent issue requiring assistance, phone support might provide a faster response.
How much does Greenhost cost?
Greenhost offers plans from $11 to $34. The price depends on which type of hosting plan you choose. You can see the updated pricing table (updated weekly) below.

Which Greenhost plan should I get?
My recommendation is to start with a cheaper plan. You can always upgrade later on. Greenhost can help you with the migration to a more expensive plan. The increase in visitors many times takes longer than expected and you shouldn't pay a lot of money until the need arises. Of course, your needs may vary, and you can consult with a hosting expert from Greenhost here.

How good is Greenhost's customer support?
Greenhost is not ranked as one of our top web hosts. But that can also be a result of Greenhost being a small, under the radar, hosting provider. There are advantages to a small hosting company – as a customer, you are more important to them. You can also check out our comparison of the most popular web hosting services here.