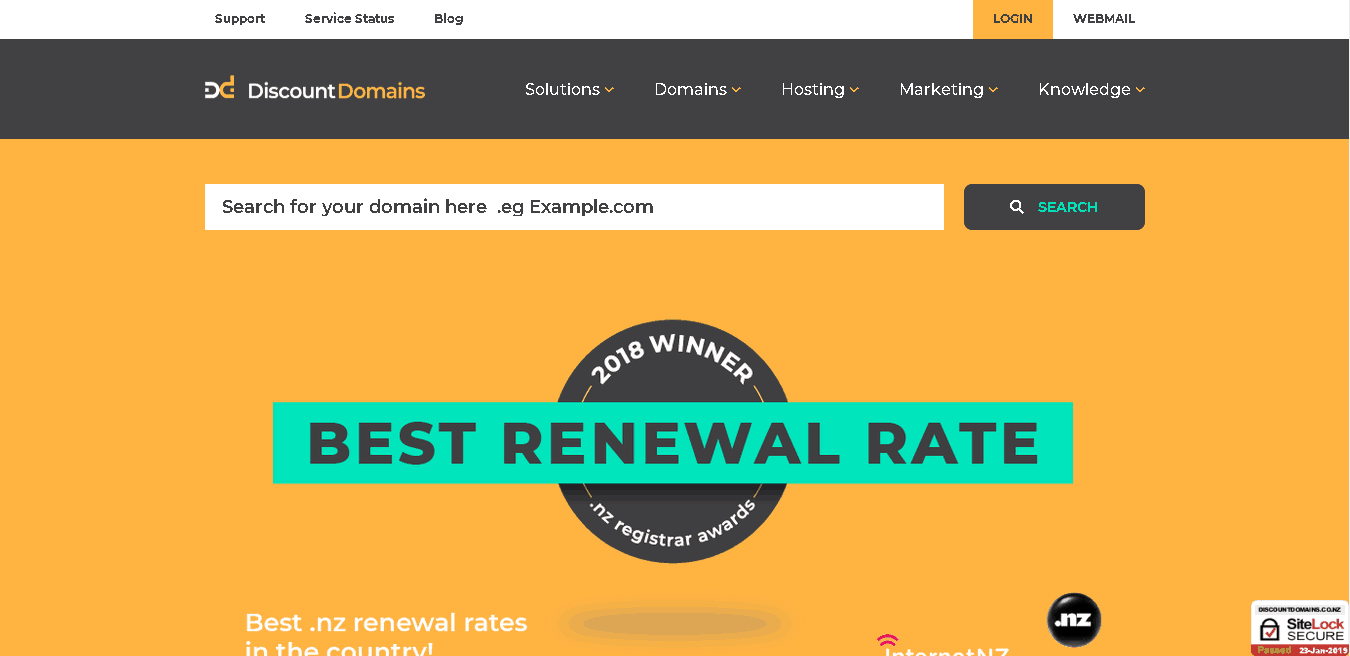 Founded in 2003, Discount Domains provides premium web hosting, email hosting, domain registration services, and SEO to over 13,000 clients. Their servers are located in New Zealand.
Features and Ease of Use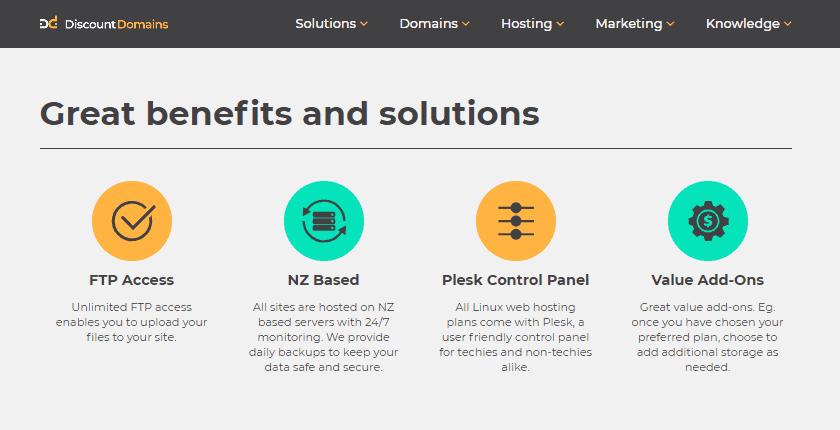 Discount Domains gives you everything you need to create your website or blog and even manage your emails and databases. Here is a rundown of their features:
Plesk control panel
Domain registration
Softaculous app installer
Horde email accounts
Online file manager
Backup and restore
DNS settings
PHP, Perl, Ruby, Python, JavaScript
Let's Encrypt SSL
FTP access
With Discount Domains' web builder, even newbies can easily build a website or blog. Their drag-and-drop interface allows you to create a complete website in minutes. You have the option to choose from hundreds of responsive and customizable themes. These themes come with built-in e-commerce features, enabling you to sell products and accept payments on your online store. Once you create pages, you can easily embed photos and videos and integrate a free shopping cart into your e-commerce website.
Every hosting account comes with the innovative Plesk control panel, a user-friendly hosting platform for developers, techies, and agencies. It comes with a dashboard that lets you build and manage multiple websites, monitor performance, and run updates. Designed with flexibility and control in mind, their Plesk-powered hosting also lets you install third-party and open sources apps. You can easily extend the features and tools of your control panel by integrating over 100+ extensions.
Pricing and Support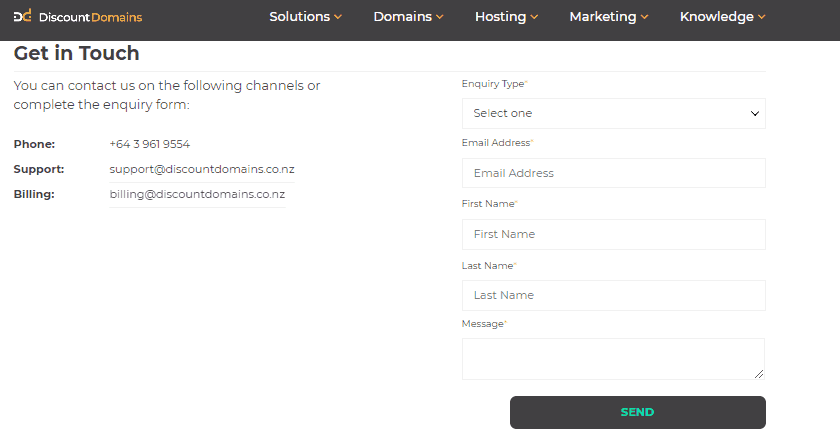 I find it grossly misleading, if not untruthful, for Discount Domains to claim their hosting packages are cheap when they're clearly expensive (including their add-ons) compared to other comparable services. All of their four web hosting plans and add-ons have yearly billing cycles. The one good thing worth mentioning with regards to their pricing is that they don't charge any setup fees. If you'd like to upgrade, you can do so quickly and easily too from their user-friendly customer portal. There's no need to call support as provisioning is instant.
Locally-owned and operated, Discount Domains leverages the talents of trustworthy Kiwi professionals in every area of hosting. They have Linux admins, computer technicians, and network engineers who can assist you with a myriad of issues. Call their telephone support line between 8:30 a.m. – 5:30 p.m on Monday-Friday, open a ticket, or use their online contact form; they'll help you promptly. If you're a hands-on person like me, you'll appreciate being able to check their FAQs and knowledge base for answers to simple hosting issues.