Core Server is a part of Osaka-based GMO DigiRock, Inc. – a company that started its journey in 2001. It provides both rental servers and domain services (including domain registration, transfer, bulk buying, etc.). However, it only offers domain services through Value Domain, which is part of Core Server's parent company. The Core Server website supports Japanese.
Features and Ease of Use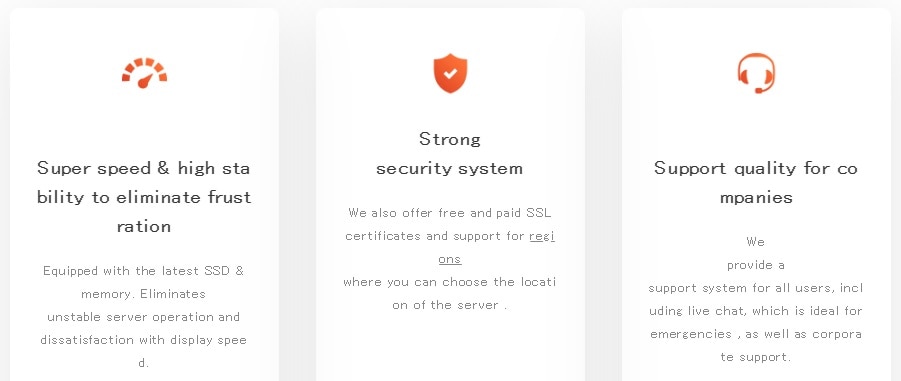 Core Server offers four rental server plans that come with:
50 to Unlimited domains
60GB to 500GB SSD disk space
Unlimited bandwidth
200 to Unlimited email accounts
Free SSL
Automatic backups
The use of SSDs delivers improved performance for your website while giving you a stable server environment. Core Server is capable of running 28 cores stably even when there is a heavy load.
If you have large websites or run multiple systems concurrently, you will have adequate CPU and memory. This ensures your page display and processing speed aren't adversely affected when the load on the server increases.
Core Server's control panel lets you easily install WordPress via automatic installation. The company also offers HTTP/2 support that speeds up your web page display and gives your visitors a faster browsing experience.
Pricing and Support
Core Server's plans start cheap and stay at a competitive price as you increase your investment. You can pay for these plans in Japanese Yen by bank transfer, credit card, WebMoney, and convenience stores. The available billing periods are monthly, quarterly, semi-annually, and annually. You get a discount for longer billing periods and can test the service with a 30-day free trial period.
You can reach Core Server's customer support through live chat, which is available in Japanese on weekdays from 10 am-5 pm. Registered users can also use an inquiry form and phone to seek support. However, phone support (with reservation in advance) is available only for customers of CORE-B and CORE-C plans.
I got quick answers to my questions on Core Server's live chat, though I had to get some help from Google Translate.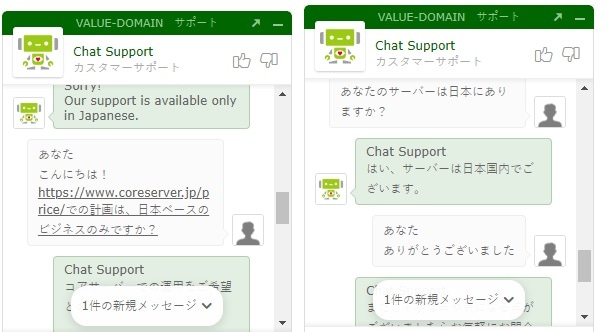 If you have a preference for self-help guides, feel free to explore the FAQ section, video manuals, and user forum of Core Server. While the user forum currently does not accept new entries, you can still access previous posts.
Core Server also has a maintenance page where you can find out about scheduled maintenance, server updates, etc.