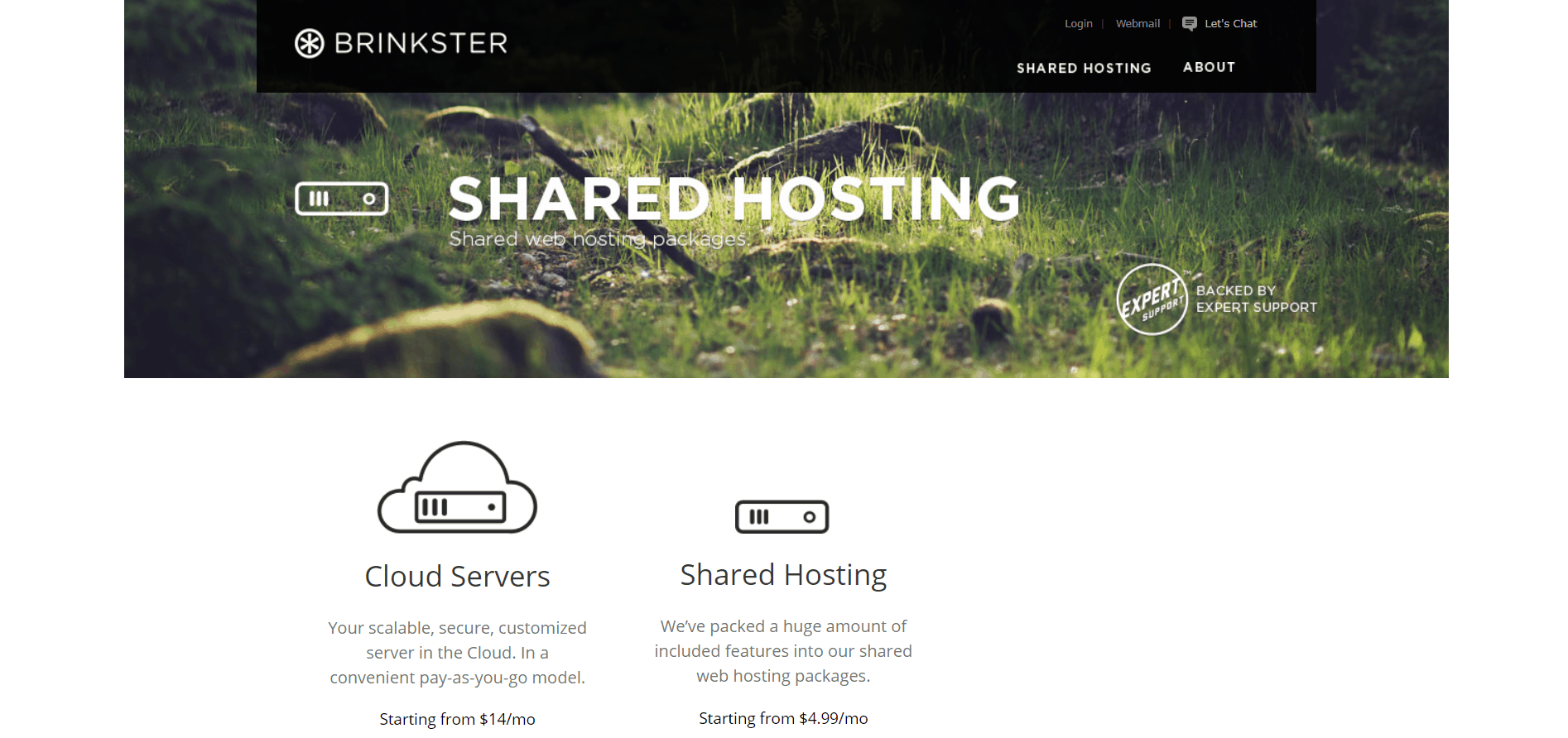 Established in 1999, Brinkster (formerly WebCity) offers shared and dedicated hosting as well as cloud backup and white-label Solutions. They boast25,000+ customers spread across 175 countries. The data centers are located in Phoenix, Arizona.
Features and Ease of Use
Brinkster'sshared hosting packages, offer a good number of features, including:
FTP access
Website builder
Webmail
DNS manager
Daily data backups
24/7 customer support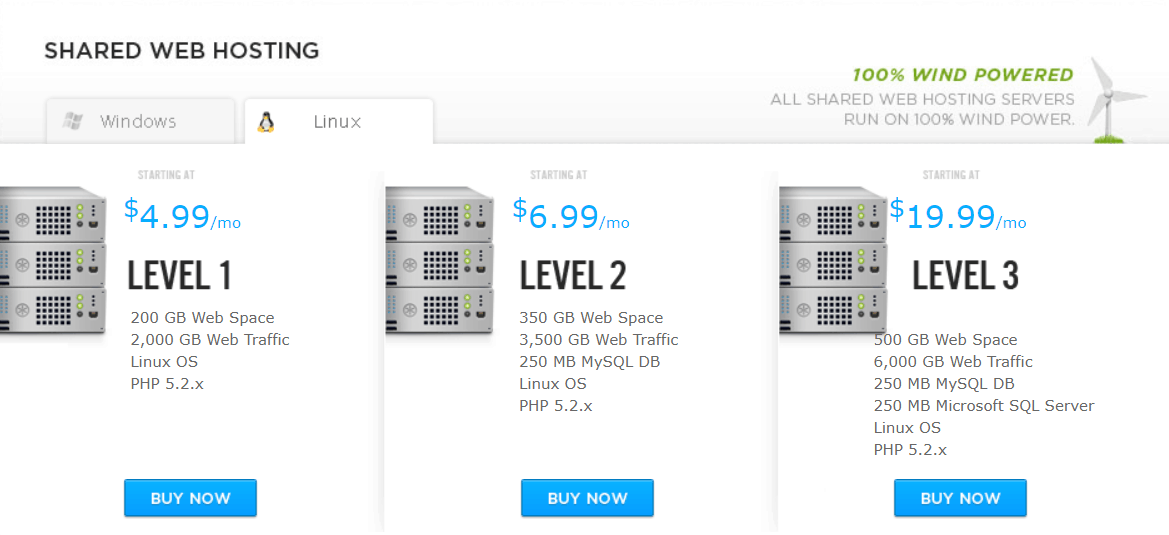 I love the fact that Brinkster offers both Windows and Linux Hosting options under the Shared Hosting service. That's a big plus. You can scale up or down according to your needs. But the main selling point for me is the regular data backups. It's a confidence boosting measure that ensures you never lose anything, no matter how frequently you update.
Not many web hosting services can guarantee 99.99% uptime. Brinkster can, as they own dedicated servers in a secure and disaster-free zone in Phoenix. It's also where they host their Cloud as Infrastructure Service platform.
The Brinkster website is simple, user-friendly, and clutter-free, making it easy to compare the features of the three different levels of hosting plans.
Pricing and Support
You can find three levels of plans under shared hosting. The prices for Windows andLinux hosting are pretty much the same, with slightly different features for each operating system. The Level 1 plan comes with 200GB web space and 2,000GB of web traffic while Level 2 offers 50GB more web space and accommodates more traffic. With both plans, you will also get regular backups.
If you need more space, you can upgrade to Level 3, which comes with 500GB web space and 6,000GBof web traffic. The Windows version includes Classic ASP, ASP.NET v4.0 and Microsoft SQL Server, while Linux OS has PHP 5.2.x. The basic level may be sufficient for a small business website, but if you really want to be on top of things, I recommend the Level 3 plan. All three levels of hosting come with a 90-day money-back guarantee.
Brinkster has good support channels and a 24/7 customer support team. I tried the email support and live chat and got timely responses. Live operators are available Monday to Friday from 7am to Noon (MST). In addition, the company offers real time phone support and the option to create a "case" (equivalent to ticket support).
I cannot vouch for the phone support, because it seems unreliable. I have seen customers complain that it can take ages for the support team to come through. Some say the representatives are unresponsive. If you're going to make a call, try to do it during normal working hours, or else you might not get the help you need.
How much does Brinkster cost?
Brinkster offers plans from $8 to $35. The price depends on which type of hosting plan you choose. You can see the updated pricing table (updated weekly) below.

Which Brinkster plan should I get?
My recommendation is to start with a cheaper plan. You can always upgrade later on. Brinkster can help you with the migration to a more expensive plan. The increase in visitors many times takes longer than expected and you shouldn't pay a lot of money until the need arises. Of course, your needs may vary, and you can consult with a hosting expert from Brinkster here.

How good is Brinkster's customer support?
Brinkster is not ranked as one of our top web hosts. But that can also be a result of Brinkster being a small, under the radar, hosting provider. There are advantages to a small hosting company – as a customer, you are more important to them. You can also check out our comparison of the most popular web hosting services here.