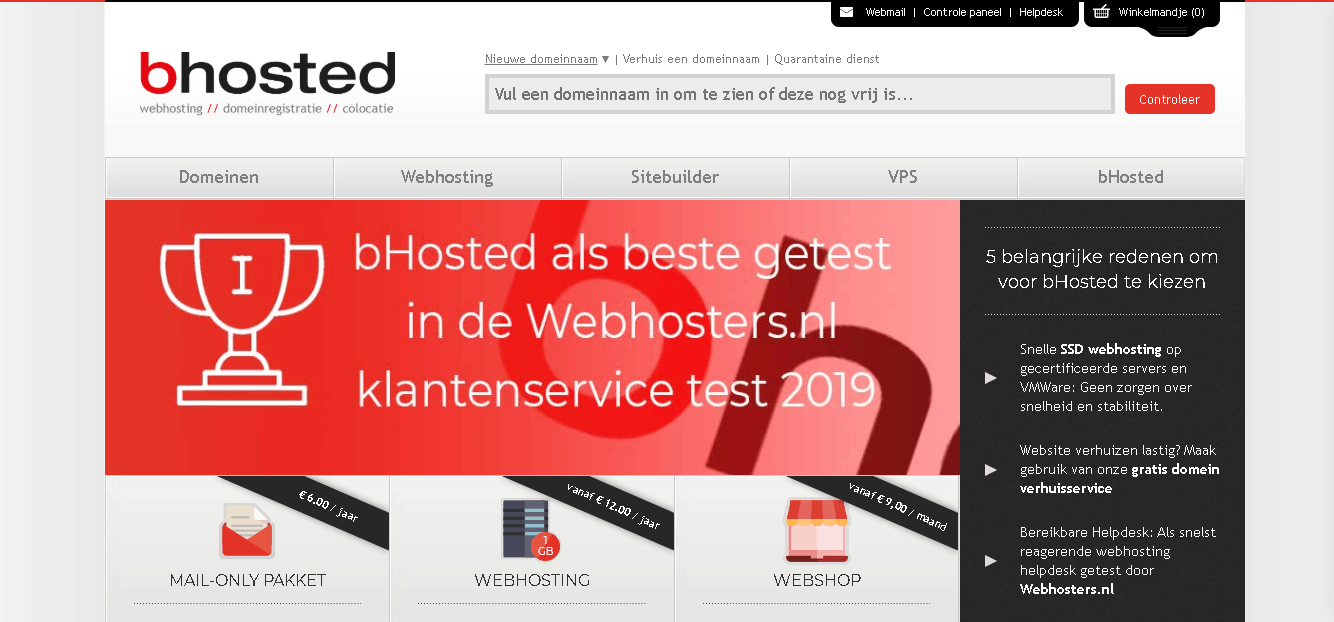 Founded in 2003, bHosted is a Netherlands-based company with server locations in Steenbergen and Rotterdam, in the Netherlands. It offers domain services, reseller hosting, shared hosting, and Virtual Private Servers (VPS). Its website is available in Dutch only.
Features and Ease of Use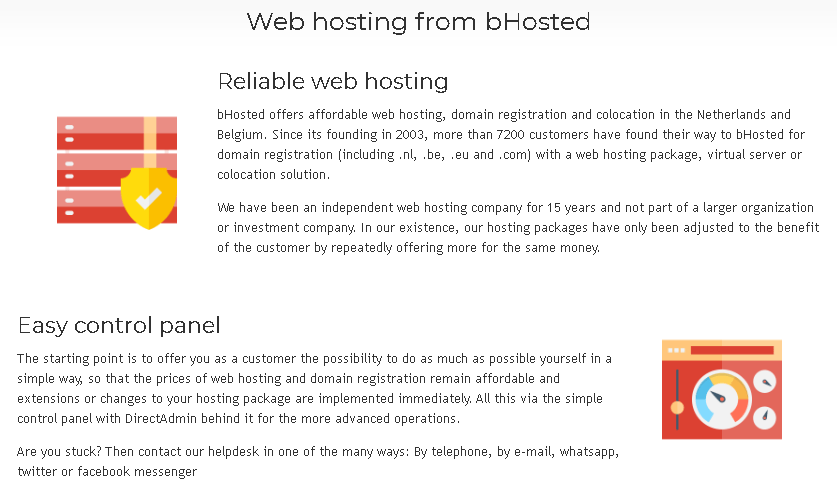 bHosted offers six shared hosting plans that are suitable for small to medium-sized business websites. It supports different versions of PHP and the following features:
99.9% uptime
Automatic backups
Free SSL certificate
Anywhere from 1GB to 50GB storage
640GB data transfer
Aside from its support for multiple versions of PHP, bHosted also supports Perl and Node.js. Different versions of Node.js are available and you can choose your preferred one through the control panel. Also, support for Node.js extends to the Ghost CMS and if you want, SSH access can be made available to you as well.
Installing a few other popular software options is easier with its provision of the Installatron application installer. It supports WordPress with one must-have feature, automatic updates. When your WordPress website is not updated frequently, hackers can easily target and attack your website because it is vulnerable and sometimes, you don't know that you need to update if you don't log-in.
The automatic installer also supports Drupal, Joomla!, Magento, CMS Made Simple, and Typo3.
If you want a website builder, bHosted offers one but as a separate service, so you'll have to take a website builder plan (provides hosting as well). However, the website builder plans do not offer many features in hosting.
The control panel for web hosting from bHosted is DirectAdmin. Its intuitive skin is easy to understand from the start and tools are sectioned in an easy-to-understand and use manner.
It offers a number of mailboxes to all hosting clients, and it provides ClamAV antivirus software and the SpamAssassin spam filter. Both protect your server and mailboxes from being filled with harmful messages.
Pricing and Support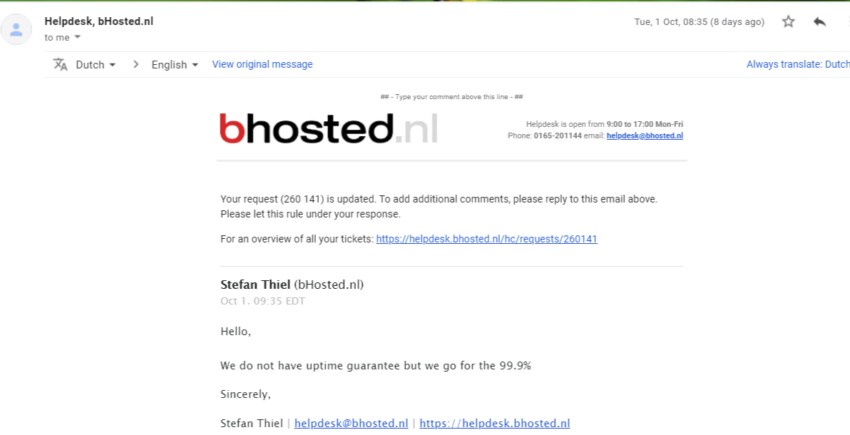 bHosted's plans are slightly higher priced than many of its international competitors. Plus, there's no free domain on offer and it doesn't offer month to month billing. You will have to pay for a year at a time. On a positive note, it does offer a 30-day money-back guarantee.
If you need more resources, check out its VPS. It offers up to 300GB SSD storage space and 15TB data transfer. Also, it's relatively cheap and in line with the prices of similar offerings from competitors.
Our support team is available through TeamViewer, a software that allows us to work with you by connecting to your computer, ensuring fast issue resolution. In addition to that, we offer support through phone, WhatsApp, and email channels. Feel free to reach out to us using any of these methods, and we'll be more than happy to assist you in a professional and friendly manner.
Official support hours are from 9:00 AM to 5:00 PM on Monday to Friday. However, it responds to WhatsApp messages outside of the official hours in some cases and it has an emergency phone number that you can call if your issue is critical.
I sent an email to customer support after the close of business and received a response around its opening hours the next day.