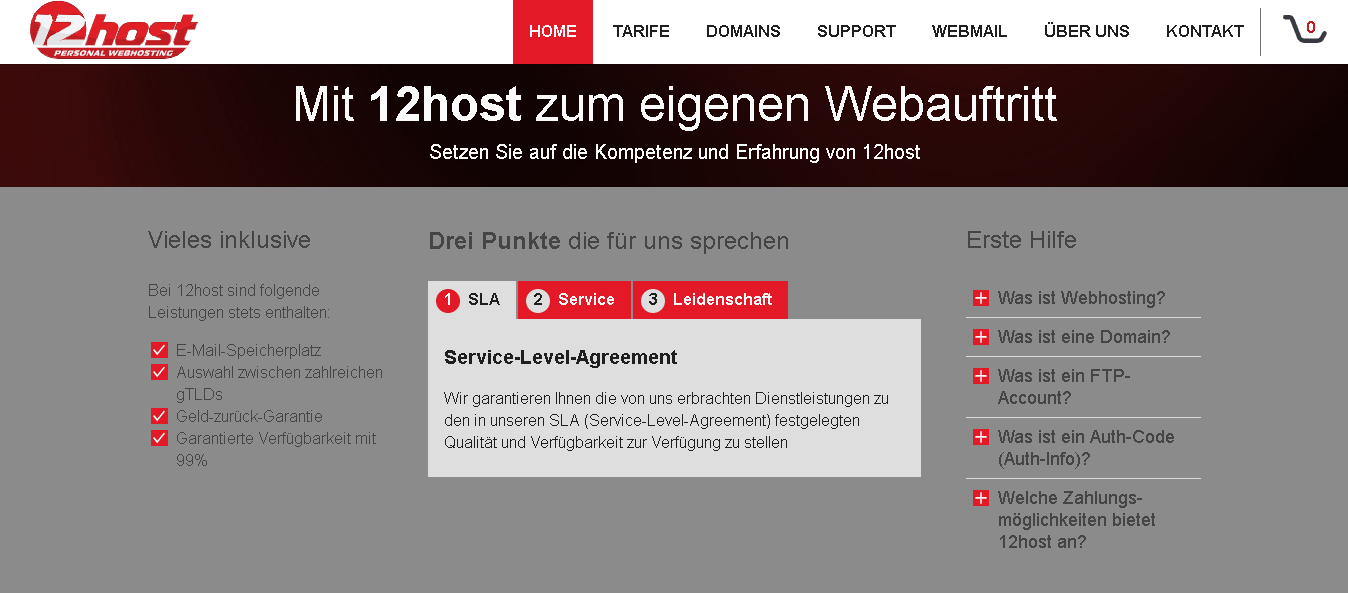 Since 2000, 12host has worked to prove its reliability and competence in the web hosting market. It offers email hosting, shared web hosting, and domain registration with servers that are located in Germany for hosting. Its website is available in German only.
Features and Ease of Use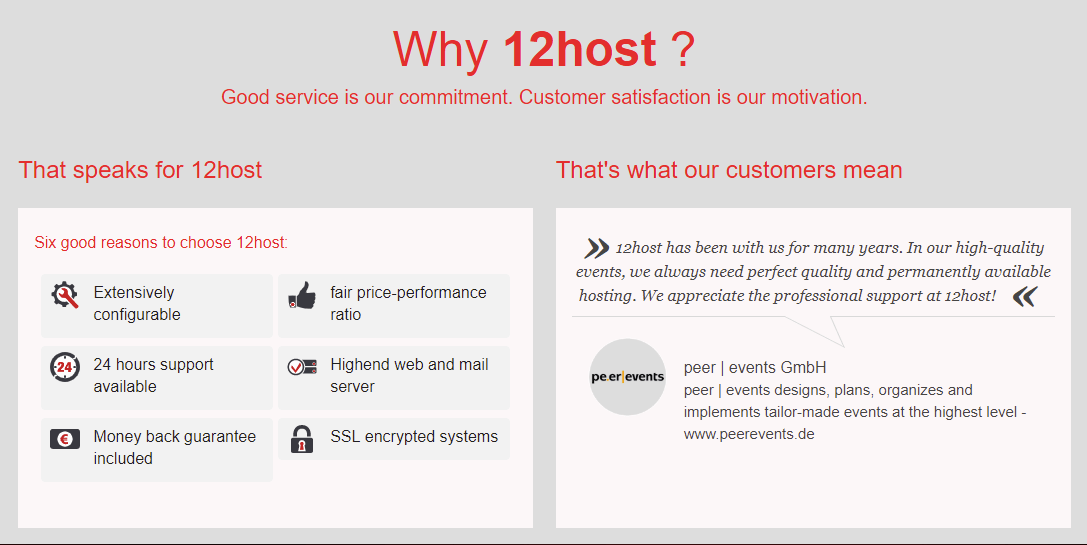 12host offers plans that are best suited to simple websites. Its basic plan – the Start plan – offers only 500MB for storage space. Although this isn't entirely out of the question for a text-based website, if you have media and plan on taking backups, this won't be sufficient at all. Nevertheless, there are plans that offer more, such as the Business plan with 10GB.
Customers on any of its hosting plans get the following:
99% guaranteed availability
Free domain registration on some plans
Free SSL
Up to 15 domains on one account
Anywhere from 500MB to 25GB storage space
12host limits the number of and ability to perform some tasks, depending on the plan you choose. For example, only customers in the Expert hosting plan are allowed to have shell access. The same thing with cron jobs and even then, cron jobs are limited to only ten on the Expert plan.
It's developer-friendly, supporting various programming languages and database management systems including PHP, Perl, and MySQL. However, certain features are lacking, making it not beginner-friendly.
If you're new to the world of website development and cannot write a single line of code, having a website builder helps to cut down on costs while still having a responsive website. Unfortunately, 12host doesn't offer one. Another option would be to use a CMS. While you can use WordPress and most other PHP based applications, you'll have to use the longer, manual route of installation because it doesn't provide an installer.
12host is basic, at best; you get the extra email space, FTP accounts, and other necessary essentials but no extra tools to improve reliability, security, or performance.
Pricing and Support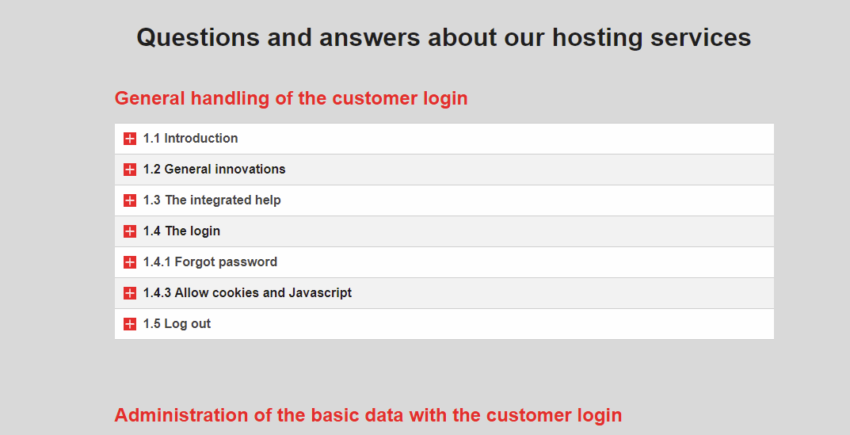 12host offers only shared hosting in five plans that provide varying feature, all of which are expensive considering the features provided. There's also a setup fee charged on top of that, increasing your cost. Some plans do offset your domain costs by registering your domain for free as well as providing a free SSL certificate, but others do not.
Subscription periods vary depending on the plan you've selected. The base plan allows for 12-month payment at minimum, but as you go higher, you can pay for three months or one month at a time. All payments are secured, but the only option is SEPA direct debit. Additionally, only those in Germany and Austria can register as customers.
You can use the detailed onboarding support page to learn how to setup and manage your hosting account. If you need to discuss anything with a support agent, fax, phone, and email are the support options available. Its office hours are Monday to Friday from 8:00 AM to 6:00 PM GMT+2.
I sent emails but didn't get any response, even after more than three weeks of waiting.