#1: Ali Brown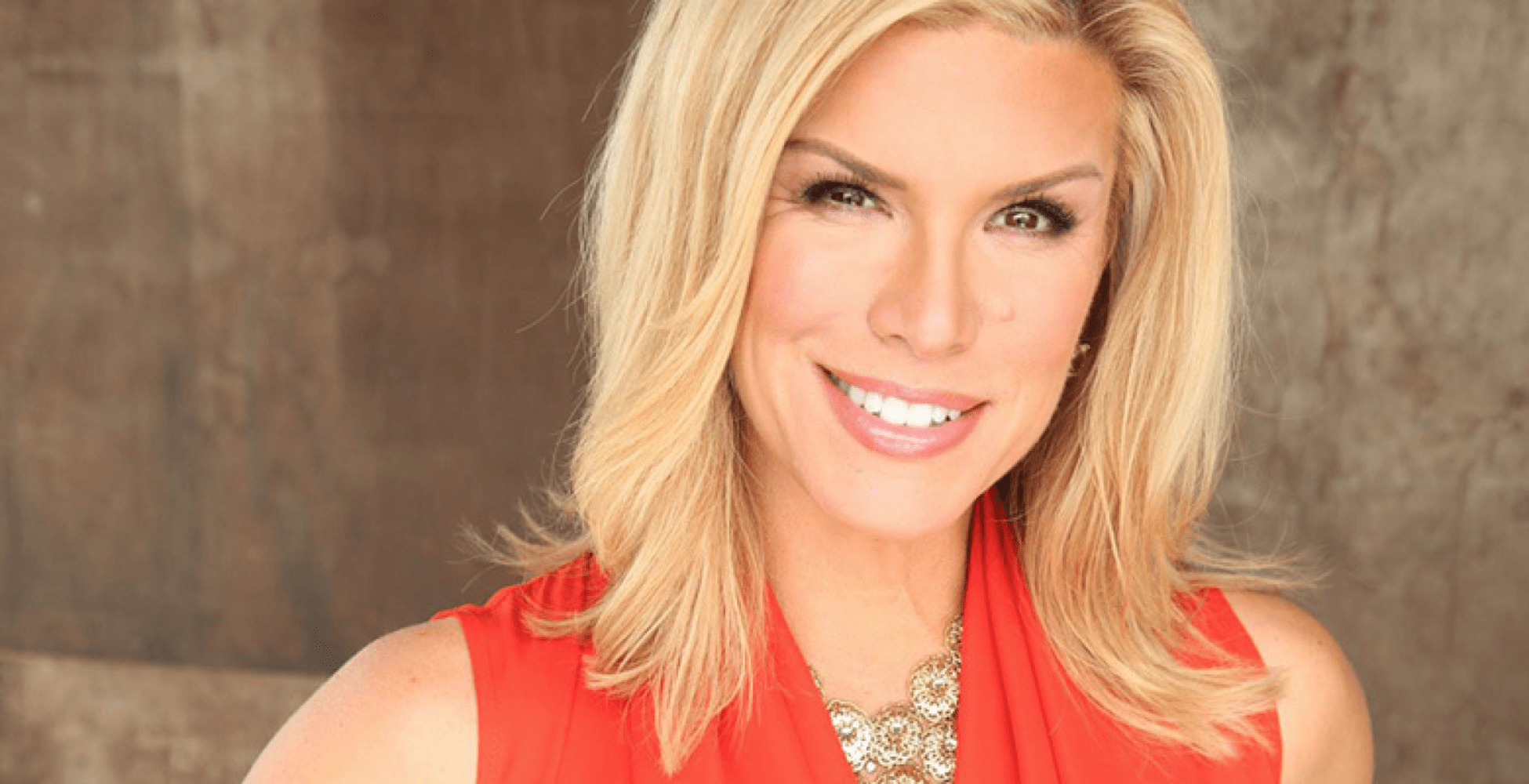 Ali Brown is a business coach and the host of the Glambition Radio Podcast. She's been called the "entrepreneurial guru for women" by Business News Daily and has over 250,000 followers across her social media platforms, including her website, podcast subscribers, and personal social media accounts.
Today, you can listen to her podcast for insights and inspiration from other entrepreneurs and change makers from a variety of industries and backgrounds.
Ali Brown didn't start her career as a millionaire—far from it. She started at an NYC ad agency before deciding that she knew enough to start her own business, and then immersed herself in all things online marketing. In the early part of her entrepreneurial journey, she had invested so much in her business that she didn't even have $20 in her bank account to go out for drinks. Now, she coaches women on how to pave their own road to success.
"You're going to often find that to step into your biggest opportunity, you'll be asked to move through your biggest fear or insecurity." — Ali Brown
Follow Ali Brown
:
https ://alibrown.com/
https ://twitter.com/AliBrown
https ://www.instagram.com/alibrownofficial/
#2: Jackie Aina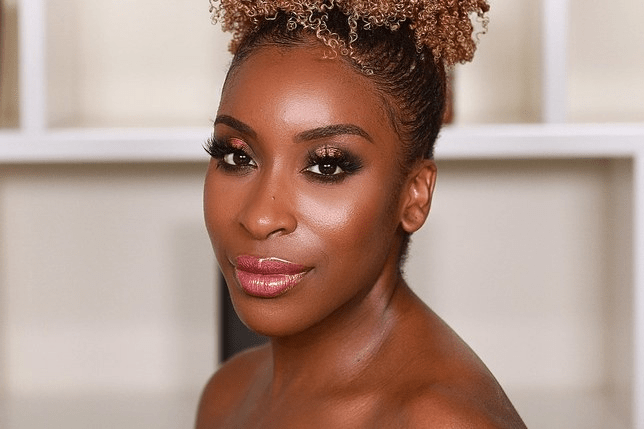 Jackie Ania is a YouTube beauty blogger, cosmetologist, and entrepreneur. She's a strong advocate for black women in the beauty industry. She started making YouTube videos while working at a MAC Cosmetics counter when she was in the Army Reserve.
People kept telling her that she couldn't wear certain makeup because it didn't look good on her complexion, so she decided to create tutorials featuring looks that flatter every skin tone
. More than two and a half million YouTube followers later, Ania is still calling out beauty brands that exclude women of color. But she's also working behind the scenes with brands like Too Faced Cosmetics, which reached out to her for help expanding their Born This Way Foundation line. She's also launched an eyeshadow palette with e.l.f. Cosmetics, curated brushes for Sigma Beauty, and most recently released two highlighters with Sephora. She plans to launch her own cosmetics line by 2019.
"I think that people are just now realizing that it's okay to think outside of the box and seek personalities or advice outside of your community." — Jackie Aina
Follow Jackie Aina:

 https ://www.youtube.com/user/lilpumpkinpie05
https ://twitter.com/jackieaina
https ://www.instagram.com/jackieaina/
#3: Brené Brown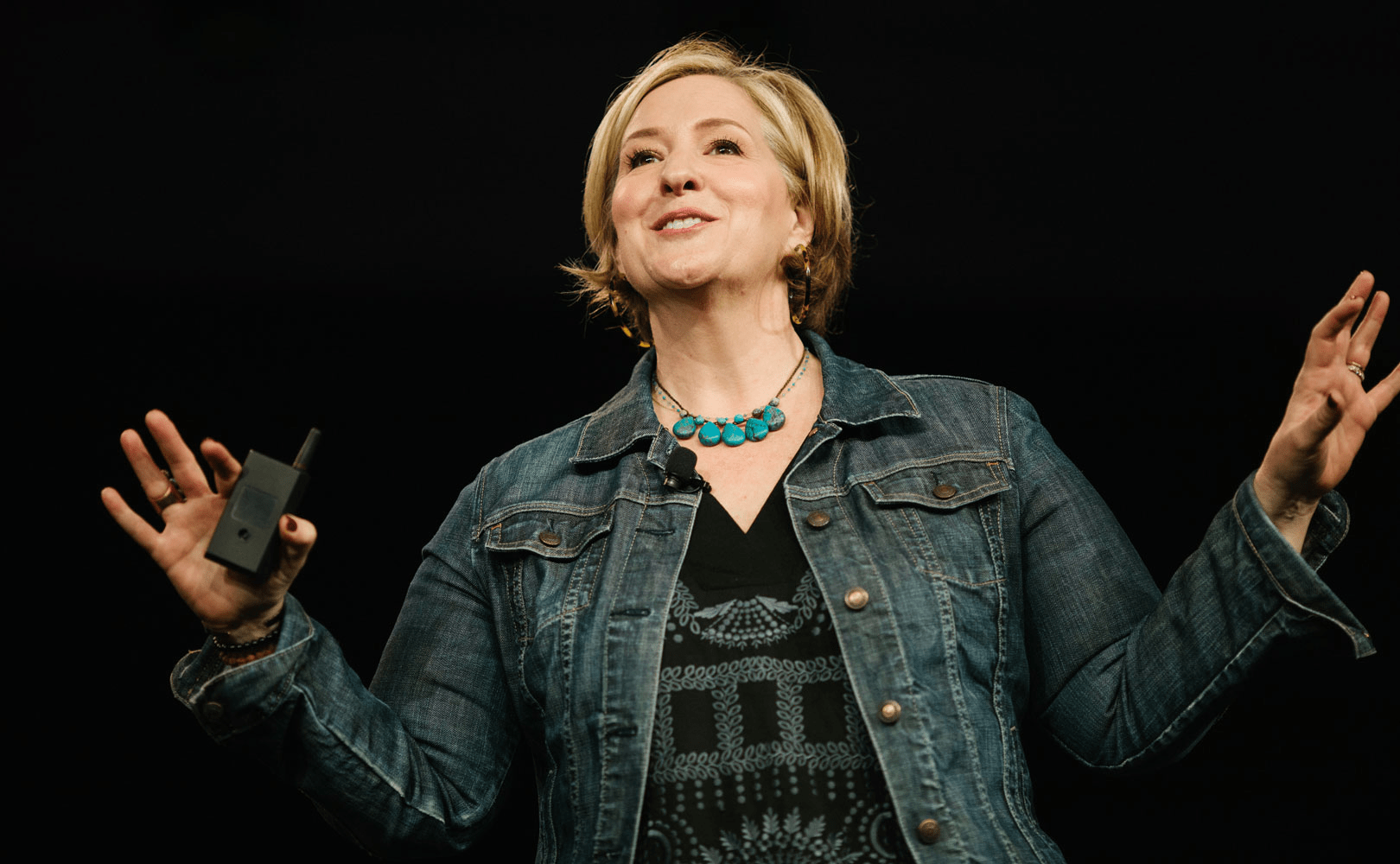 Brené Brown is a research professor at the University of Houston and an expert on courage, vulnerability, shame, and empathy. She's a four-time New York Times best-selling author (Daring Greatly is perhaps her best-known title) and TED Talk speaker. In fact, her TED Talk, "The Power of Vulnerability" is one of the most-viewed TED Talks in the world, with over 30 million views.
Brown's company, The Daring Way, is a certification program designed to help professionals, families, couples, and individuals succeed through practicing courage and resiliency skills
. From an entrepreneurial angle, this method helps transform leadership skills and sometimes promote cultural change. Brown's Twitter and Instagram following totals about 1.5 million when combined. Her feeds are full of leadership advice, inspiration, reading recommendations, and links to blog posts featuring conversations with fellow entrepreneurial leaders.
"You either walk inside your story and own it or you stand outside your story and hustle for your worthiness." — Brené Brown
Follow Brené Brown:
https ://brenebrown.com/
https ://thedaringway.org/
https ://twitter.com/BreneBrown
https ://www.instagram.com/brenebrown
#4: Jack Dorsey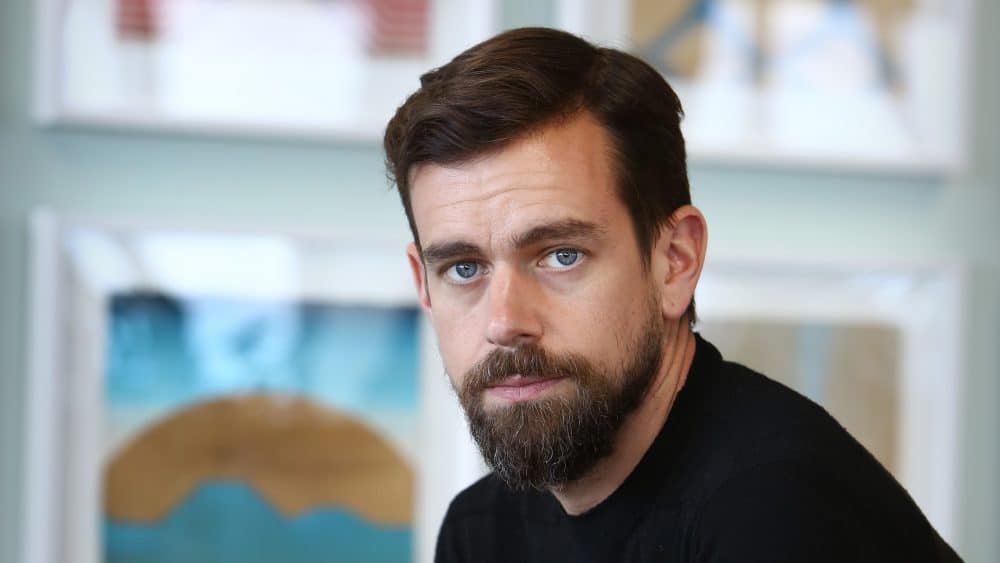 Since I'm telling you who to follow, I'd feel irresponsible in not mentioning one of the people who, well, made "following" a thing. Jack Dorsey is the co-founder and CEO of Twitter, and the founder and CEO of Square, a mobile payments company. So, of all of the tech entrepreneurs I could have included on this list, you can see why I chose him.
Not only did he start a company to help you market yourself and your business, he started another that helps you get paid quickly and easily
. His Twitter feed is pretty eclectic, filled with articles he finds interesting, Twitter and Square business/PR updates, productivity tips, and an occasional retweet of his mother Marcia. His Instagram feed is a bit more personal; he shares his simple pleasures, inspiration, and family and work occasions.
"Expect the unexpected. And whenever possible, be the unexpected." — Jack Dorsey
Follow Jack Dorsey:
https ://twitter.com/jack
https ://www.instagram.com/jack/
#5: Gabby Bernstein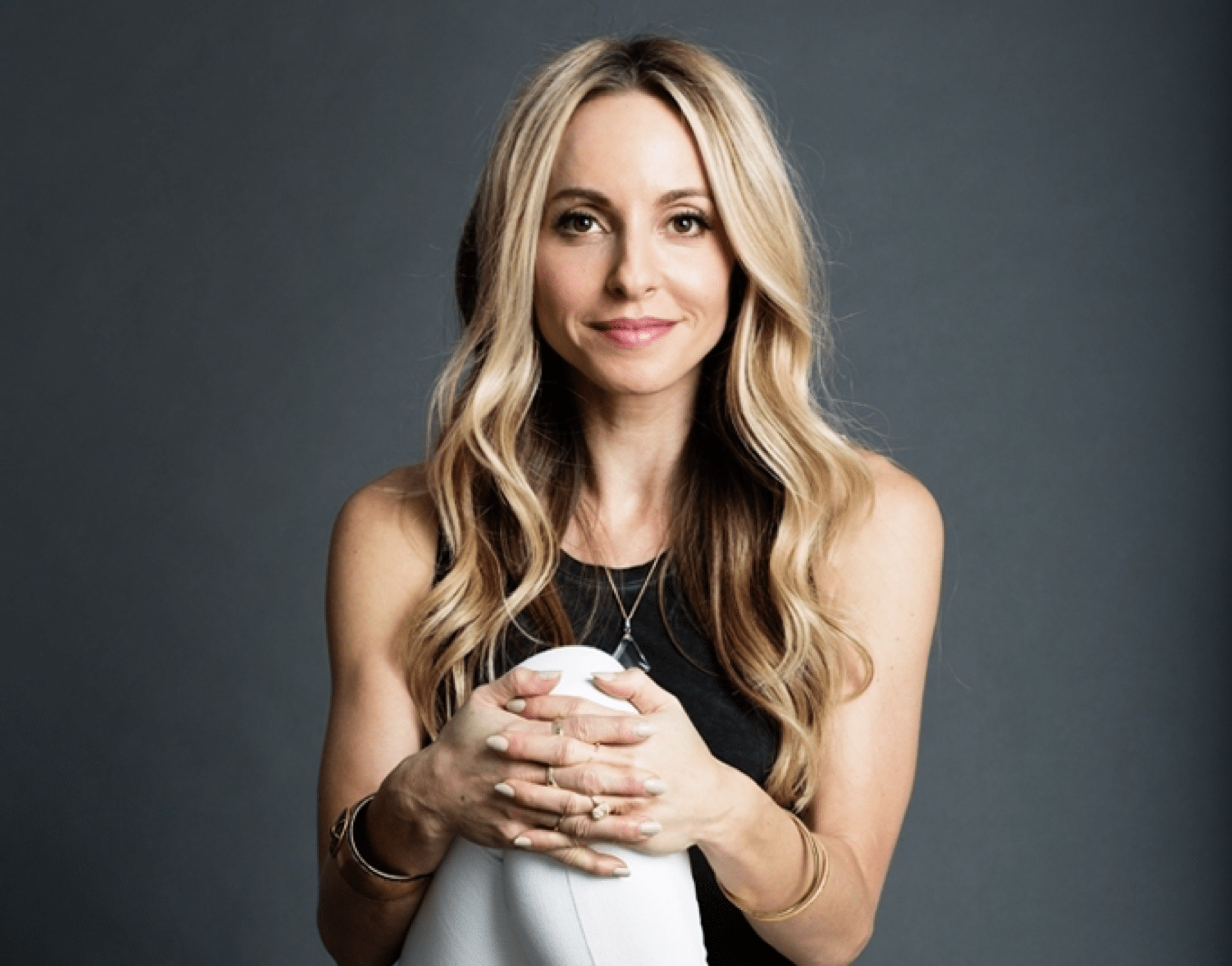 Gabby Bernstein is a New York Times best-selling author whom Oprah has dubbed a "next-generation thought leader." She's also a yoga instructor who has co-hosted the world's largest guided meditation with Deepak Chopra. Bernstein recognizes that there may appear to be a disconnect between the spiritual world and the world of marketing and self-promotion. However, she posits that, if you are going to start your own business, you need to whole-heartedly believe in what you are doing and make the effort to find those who can benefit from your offering.
When you are your best self, you can run the best business possible
. On Bernstein's website, you can find courses to help you rid yourself of judgment and fear, access your full potential, manifest your wildest business dreams, and so much more!
"Hold great visions of what you desire and allow the universe to catch up to your dreams." — Gabby Bernstein
Follow Gabby Bernstein:
https ://gabbybernstein.com/
https ://twitter.com/GabbyBernstein
https ://www.instagram.com/gabbybernstein/
#6: Christina Tosi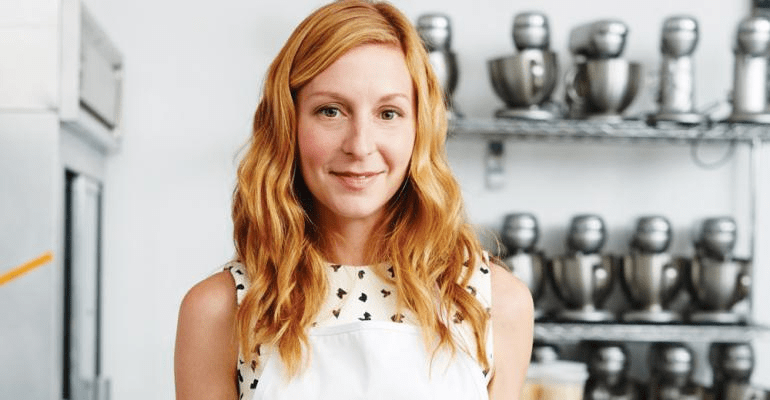 Christina Tosi will appeal to anyone with a serious sweet tooth. She's the founder and owner of Milk Bar, the famous sister bakery to Momofuku restaurant. Milk Bar currently has 15 retail locations, the newest one having recently opened in Los Angeles. The success behind Tosi's projects is that she doesn't just look to create something delicious, but rather seeks to capture the emotion and nostalgia of certain desserts that we have loved since childhood.
She is true to her vision, and doesn't release a new project until it is just right, regardless of any timeline
. This has led to delicious results, including her crack pie, birthday cake, and cereal milk ice cream. Tosi is a published author and recently released her latest effort, All About Cake. Follow her Twitter and Instagram to find out what she's doing at Milk Bar and beyond, although I don't suggest visiting her feeds while hungry unless there's a bakery nearby.
"We always try to remember that at the end of the day, it's just cookies. Don't stress that hard, because it's a terrible thing to take home with you." — Christina Tosi
Follow Christina Tosi:
https ://twitter.com/christinatosi
https ://www.instagram.com/christinatosi/
#7: John Legend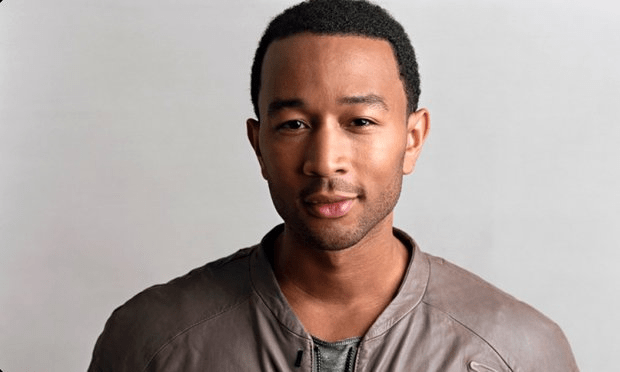 This year, John Legend became one of the youngest EGOT winners (receiving an Emmy, Grammy, Oscar, and Tony) after earning an Emmy for producing the "Best Variety Special" Jesus Christ Superstar. He is the first African American man to achieve this honor. Aside from his Grammy-winning albums and involvement in soundtracks, he was an executive producer for the hit film La La Land, many documentary series and films, and has two TV series in the works.
John Legend is a creator, but he is also dedicated to helping others create
; his non-profit, FREEAMERICA helps formerly incarcerated entrepreneurs fund and achieve their own business ventures. His Twitter and Instagram are filled with promotional posts and posts showing off his family, but follow him for hints and inspiration for on how to do it all.
"You learn so much from taking chances, whether they work out or not. Either way, you can grow from the experience and become stronger and smarter." — John Legend
Follow John Legend:
https ://twitter.com/johnlegend
https ://www.instagram.com/johnlegend/
#8: Lewis Howes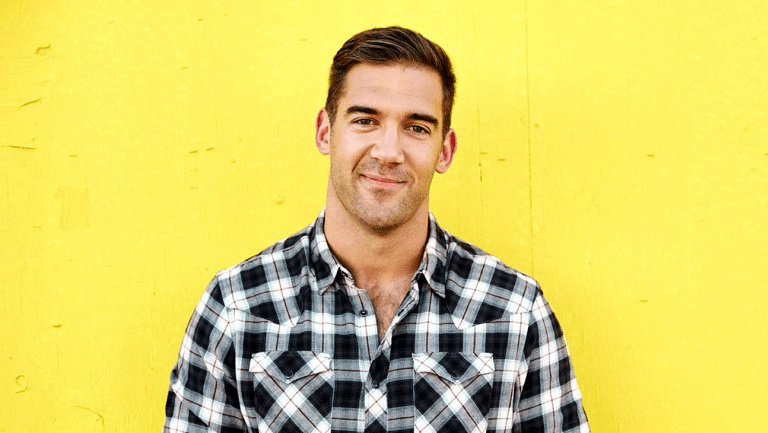 Lewis Howes is a former Arena League football player who has overcome a learning disability, childhood abuse, and an injury that took him out of the sport he loved and resulted in him dedicating his life to helping others achieve their dreams. He's a best-selling author, lifestyle entrepreneur and "high-performance business coach."
His podcast, "The School of Greatness," is a top 100 podcast focused on uncovering the things that make great people great
. It covers business and entrepreneurship, but also provides inspiration, relationship strengthening advice, and health tips.
"No one is going to hand me success. I must go out and get it myself. That's why I'm here. To dominate. To conquer. Both the world and myself." — Lewis Howes
Follow Lewis Howes:
https ://twitter.com/lewishowes
https ://www.instagram.com/lewishowes/
#9: Sara Blakely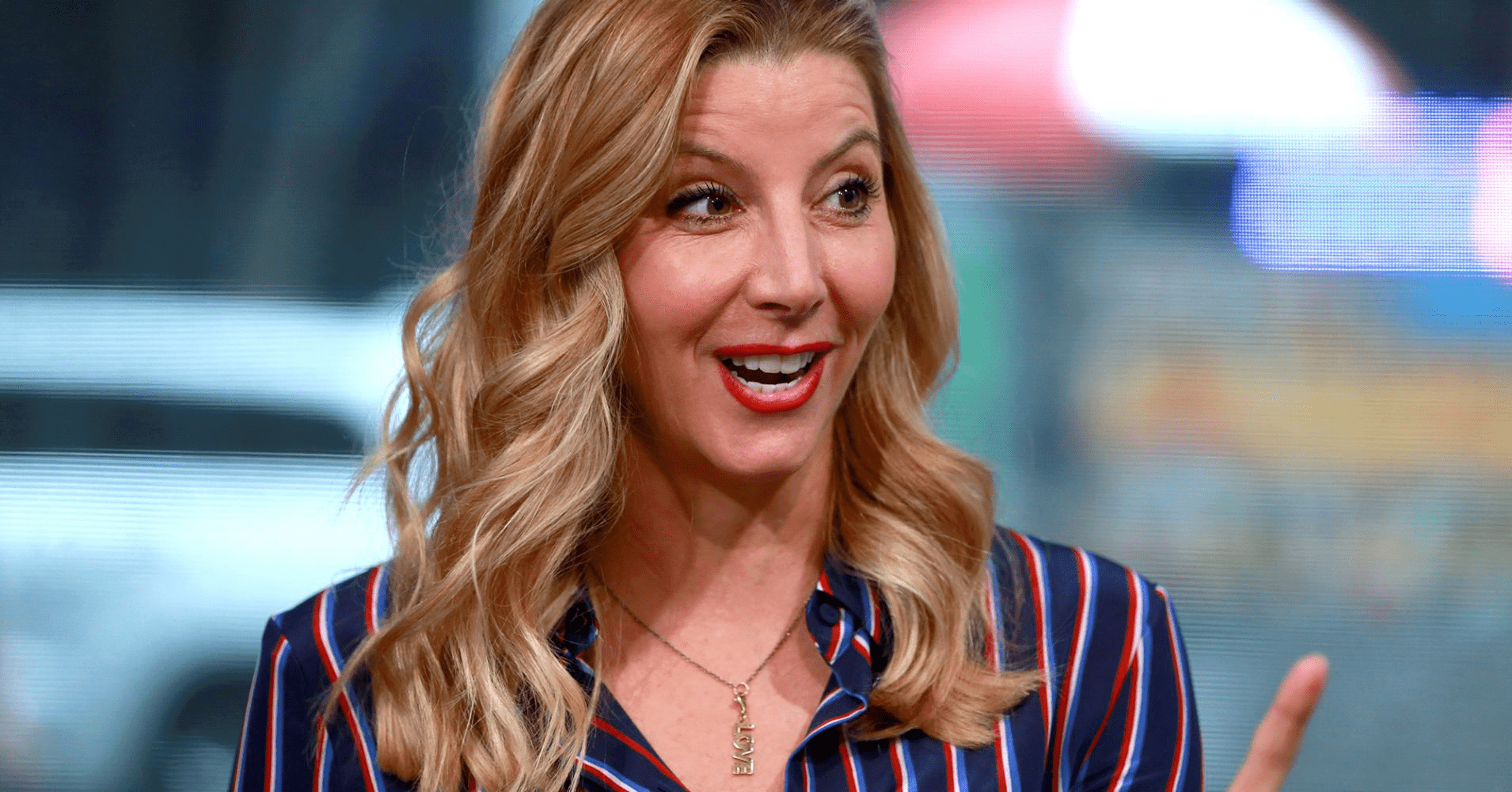 Let's end on a fun one: the founder of Spanx, Sara Blakely. Her Instagram is filled with helpful and engaging information small business owners can use. One of her recent Instagram stories featured clips of media professionals talking to high school girls about changing Hollywood's stories at a Spanx event. She also recently shared a video of her walking around an airport asking people to follow her on Instagram when she first joined. Her posts tend to be funny, sure, but she also
provides legitimate insight into marketing, how to take risks and trust yourself
. She regularly features inspirational quotes and book recommendations, and overall provides a fresh, down-to-earth view of the everyday hustle.
"Don't be intimidated by what you don't know. That can be your greatest strength and ensure that you do things differently from everyone else." — Sara Blakely
Follow Sara Blakely:
https ://www.instagram.com/sarablakely/
Become a Business Leader to Follow
What are the first steps to becoming a business leader to follow? Start by learning from others: watch what they post, when they post, and how they interact with their followers. Take note if you see something they're doing that you could improve on. Remember, what you post matters, but why you post is equally as important.
Have a goal in mind, and be true to yourself and your brand
. Don't favor gaining followers over posting quality content. If your content is worth it, the followers will come.
---
Image Credits
Ali Brown: https://twitter.com/alibrown
Jackie Aina: https://www.glamour.com/story/jackie-aina-too-faced
Brené Brown: https://business.linkedin.com/talent-solutions/blog/talent-connect/2017/why-being-vulnerable-at-work-can-be-your-biggest-advantage-according-to-brene-brown
Jack Dorsey: https://variety.com/2018/digital/news/twitter-jack-dorsey-declines-compensation-2017-1202750870/
Gabby Bernstein: https://gabbybernstein.com/
Christina Tosi: https://www.nrn.com/people/power-list-2018-christina-tosi
John Legend: https://entertainment.ie/music/john-legend-has-been-cast-as-jesus-in-a-new-version-of-jesus-christ-superstar-252264/
Lewis Howes: https://www.hollywoodreporter.com/live-feed/facebook-pushes-more-talk-space-lewis-howes-vehicle-1106123
Sara Blakely: https://www.cnbc.com/2017/08/15/billionaire-sarah-blakelys-embarrassing-moment-led-to-spanx-success.html