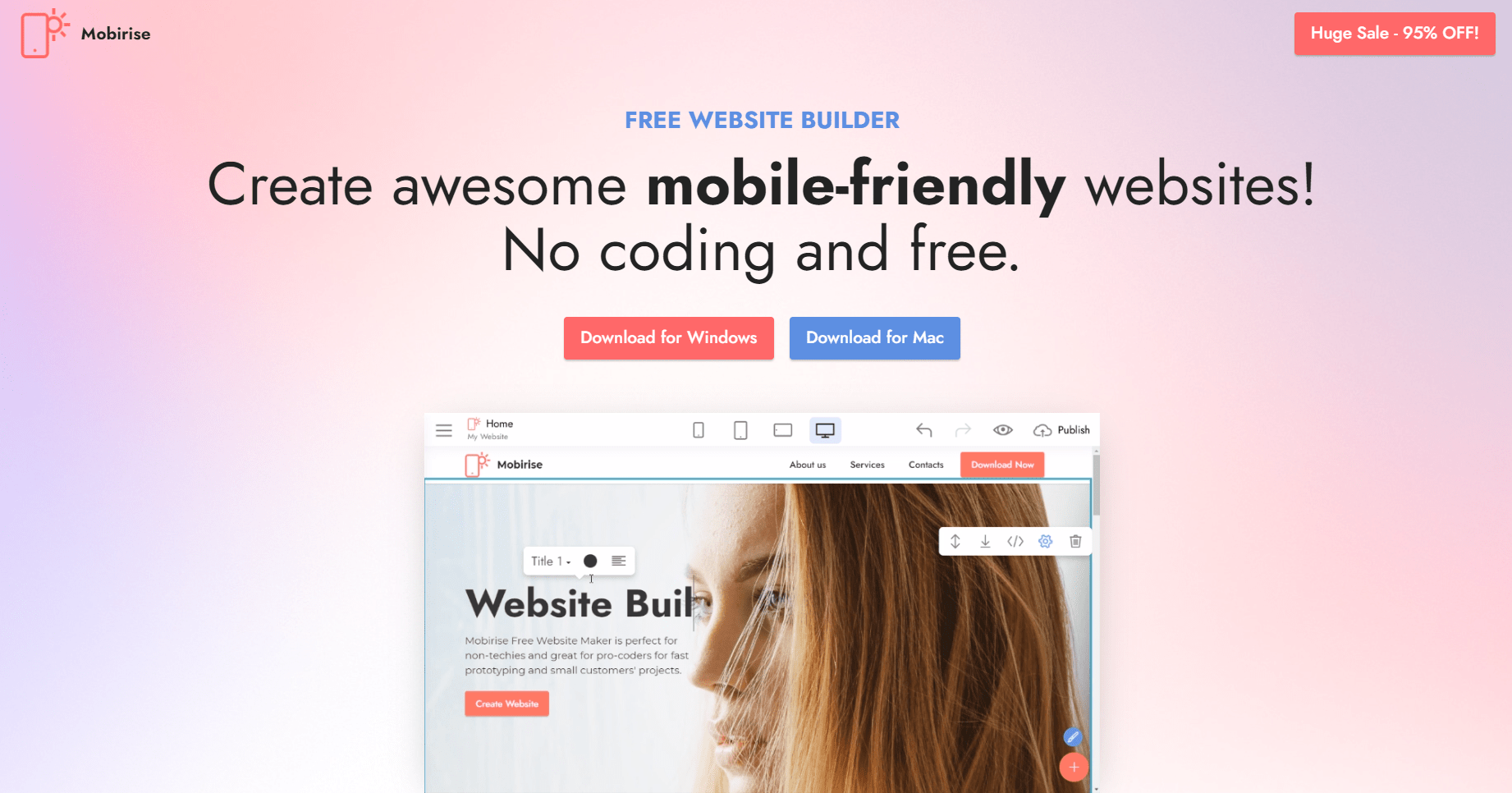 If all you need is to get a simple, personal website online quickly, Mobirise can get the job done. But if you want a serious website for your business, you're better off with a professional website builder like Squarespace.
Mobirise is unlike any of the website builders we tested, and not necessarily in a good way. First of all, if you're a Mac user, beware: If you're running MacOS Catalina (10.15) or later, you might not be able to install the app. When I tried, I received an Apple notification that the app couldn't be installed because it couldn't be scanned for malware.
There are some downsides to Mobirise that you need to know about. First, there are only five free website themes with Mobirise. That's a tiny number compared to website builders like Squarespace, which offers over a hundred templates. On the plus side, all Mobirise themes are mobile responsive, so they do look good on smartphones and tablets.
Also, while Mobirise uses a drag-and-drop editor and content blocks and it doesn't require any coding skills, the app is not really beginner-friendly. For example, new pages are not automatically added to your site's navigation menu; you have to add them manually. If you forget this step, visitors won't be able to find your new pages. That's bad for all kinds of reasons, including SEO issues.
Because Mobirise is an offline app, there are additional problems. With a web-based website builder, you can edit your website from any computer, anywhere in the world. With Mobirise, you can only edit your site on the computer where you installed the app. The only way to get around this problem is to copy the projects folder from the application library on your computer, and then manually import it into the Mobirise app on another computer (after you install the app there, too).
If you regularly use multiple computers, you'll quickly get very frustrated by this process. It really disappointed me to discover that there's no way of synching versions, either. You have to re-import the project into each computer's app every time you switch machines. Huge hassle. In 2023, there's really no reason to be working this way.
Mobirise has several publishing options, including publishing to a [yoursitename].mobirise.com subdomain. However, custom domain hosting isn't provided, so you'll need to buy this service separately from a web host. Mobirise's premium features are simply themes and extensions, not hosting plans. Other website builders offer you a one-stop-shop for all your website needs.
Ultimately, Mobirise isn't a terrible builder, but unless you prefer to work on your website offline, using an app instead of an online builder isn't worth the headaches. The web-based Squarespace offers much better features – and hosting, a domain name, and everything else you need are all included in Squarespace's plans.