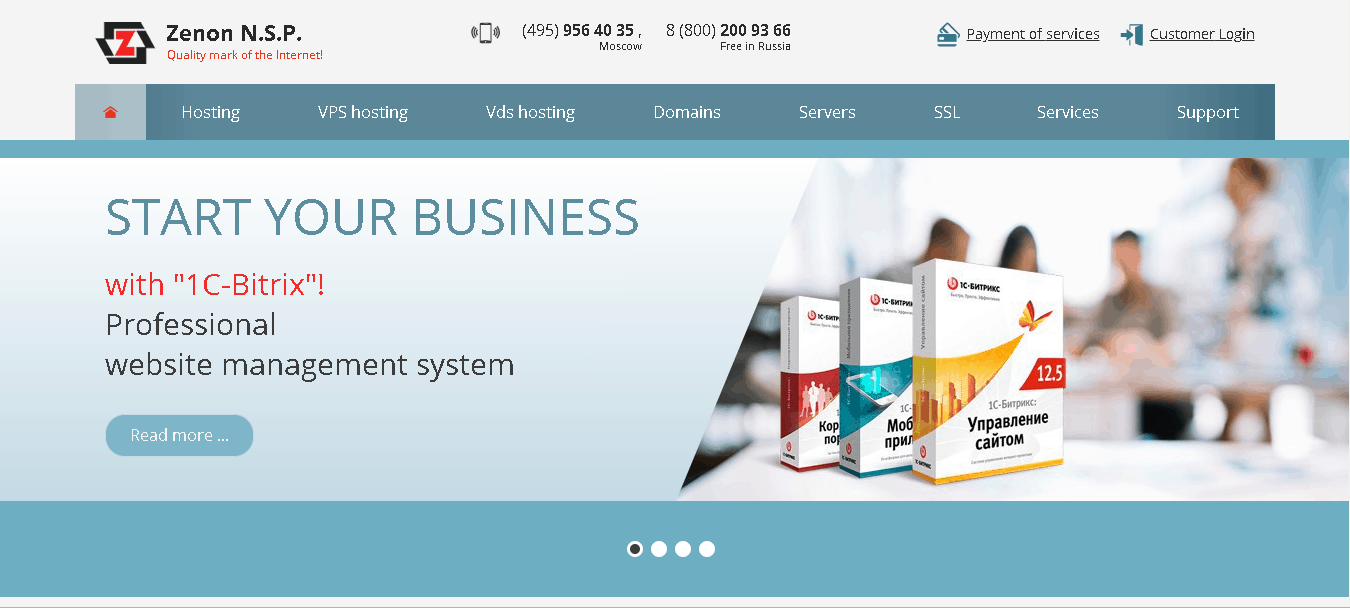 Zenon N.S.P. (tagline "Quality mark of the internet!") is a longstanding Russian hosting provider that has been in business since 2005 and which has more than 20,000 customers. Their website is in Russian.
Features and Ease of Use

Zenon N.S.P. provides a comprehensive range of hosting services, including shared hosting, virtual private servers, dedicated servers, SSL certificates, and domain registration. As standard, their shared hosting plans come with the following core features:
30 backups per month
One .ru or .po domain for free
Up to 40 add-on domains
Free Let's Encrypt SSL certificate
10GB to 40GB SSD disk space
Unlimited traffic
For beginners, the hosting is compatible with most popular CMS programs such as WordPress, Joomla, and Drupal, and you can purchase a website building tool with more than 190 ready-made mobile-responsive website templates. Interestingly, no one-click installer is advertised.
For experts, there are lots of value-added features including PHP (version 5 and the far faster version 7), Python, Django, and Ruby. You also get SSH access and Cron jobs.
Depending on the hosting plan, resources range from 10 sites to 40 sites, 10GB SSD to 40GB SSD storage, and 10 MySQL databases to 40 MySQL databases. All plans come with unlimited subdomains, a Let's Encrypt SSL certificate, and 30 backups per month.
Servers are load-balanced to mitigate the risks of traffic spikes, and they use SSDs for greater reliability and read/write speeds up to ten times faster than traditional hard disk drives. Whilst the shared hosting plans are comprehensive, with many decent features (mainly geared towards experts), you also have the option of scaling up to Zenon's virtual private servers or virtual dedicated servers.
Pricing and Support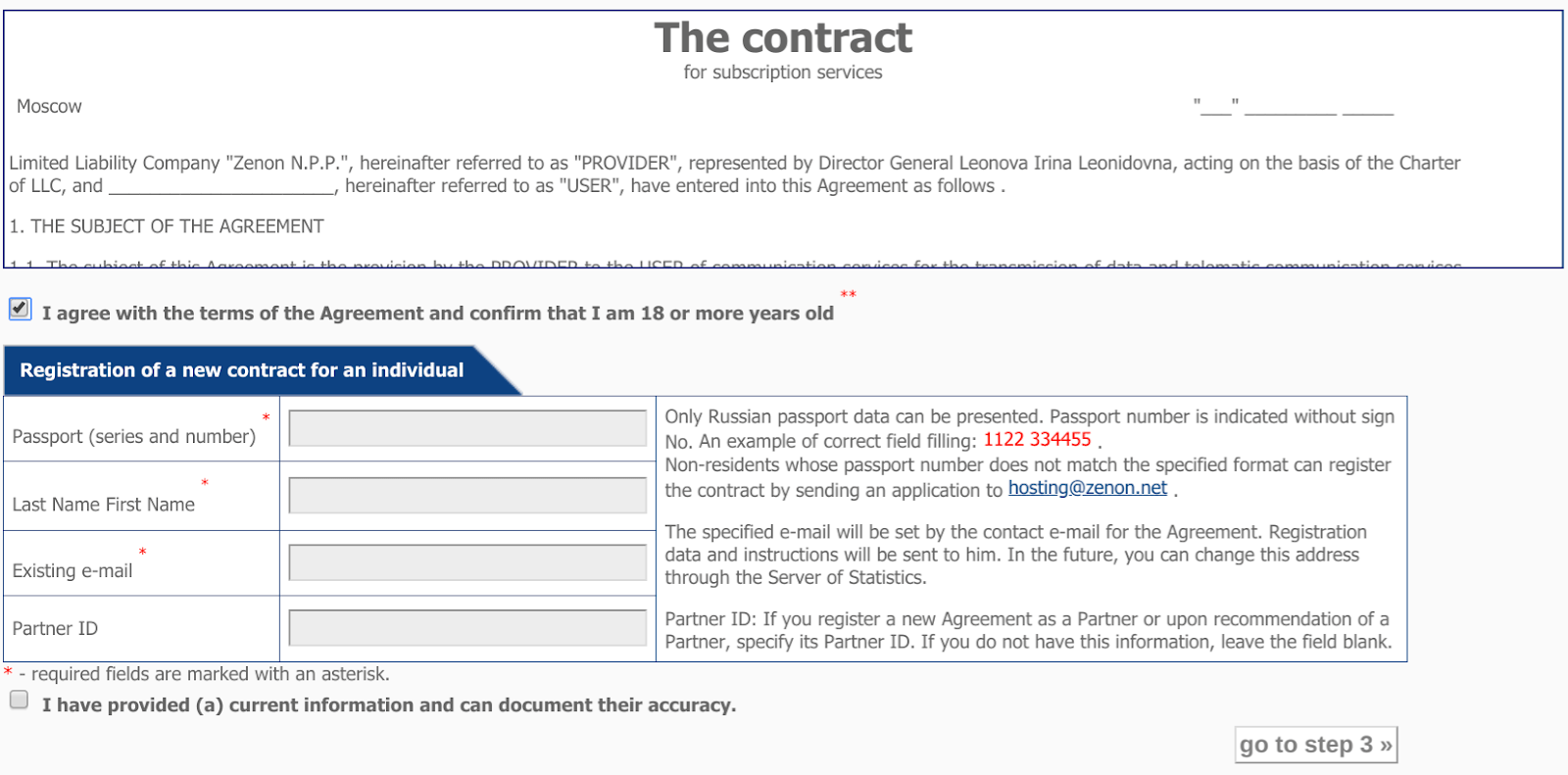 Zenon N.S.P.'s prices are on the high side, but the plans come with a lot of advanced features for experts. They also include a lot of unlimited resources such as subdomains, mailboxes, and traffic, plus multiple databases and domains. And all plans offer a free .ru or .po domain if required. There are a few add-ons that can increase the final checkout cost, such as SSL certificates, additional mailboxes, and extra storage space.
Plans can be bought only on one-year terms, which is quite restrictive, and the signup process is quite intimidating. You are presented with an extensive legal contract, and you have to add your Russian passport number to the checkout form. International customers without a Russian passport have to email the company instead.
For 24/7 technical support, you can contact the company by email or phone. Unfortunately, my two attempts to contact the company by email received a canned response (your email will be "considered in the near future") and nothing else. It may be a good thing, then, that there is a knowledge base to help you support yourself.