Very little is known about Zade Servers since its main website https://zadeservers.net/ seems like it's under maintenance. The website has a directive to the site visitors, urging them to go to the billing portal to check out its offerings where you get DE KVM Game VPS with NVMe, a protocol for accessing high-speed storage media.
Features and Ease of Use
Its server solutions come with the following standard features:
DDR4 RAM
Unmetered monthly bandwidth at 1 Gbit/s
Dedicated IPv4 addresses
NVMe storage
Zade Servers offerings are available in eight packages, and as expected, the offerings come with increasing resources from one plan to the next. DE-KVM-NVMe-2 is the cheapest and comes with 1 vCore at 3.60+ GHz, 2GB DDR4 RAM, and 14 GB NVMe storage. The most expensive package is DE-KVM-NVMe-64, and you can get 8 vCores at 3.60+ GHz, 64GB DDR4 RAM, and 448 GB NVMe storage.
The availability of IPv4 addresses means that users can host their own private networks. And while its successors come with great and unique features, IPv4 remains as popular as when it was first introduced.
You also get unmetered bandwidth. While this might sound exciting, you should find out what the host means by "unlimited" or you might run into throttling if your website traffic increases too quickly.
None of the vendor's hosting solutions include backups or any security features such as SSL certificates or DDoS protection, to help keep your website safe and secure.
Pricing and Support
The company provides its plans at standard prices, furnishing them with features suitable for managing intensive workloads of game servers. Nevertheless, as mentioned before, the maintenance procedure has paused its operations, and as of now, none of its packages are available in stock.
With that in mind, its offerings don't include a free test period or money-back guarantee and there is no uptime availability.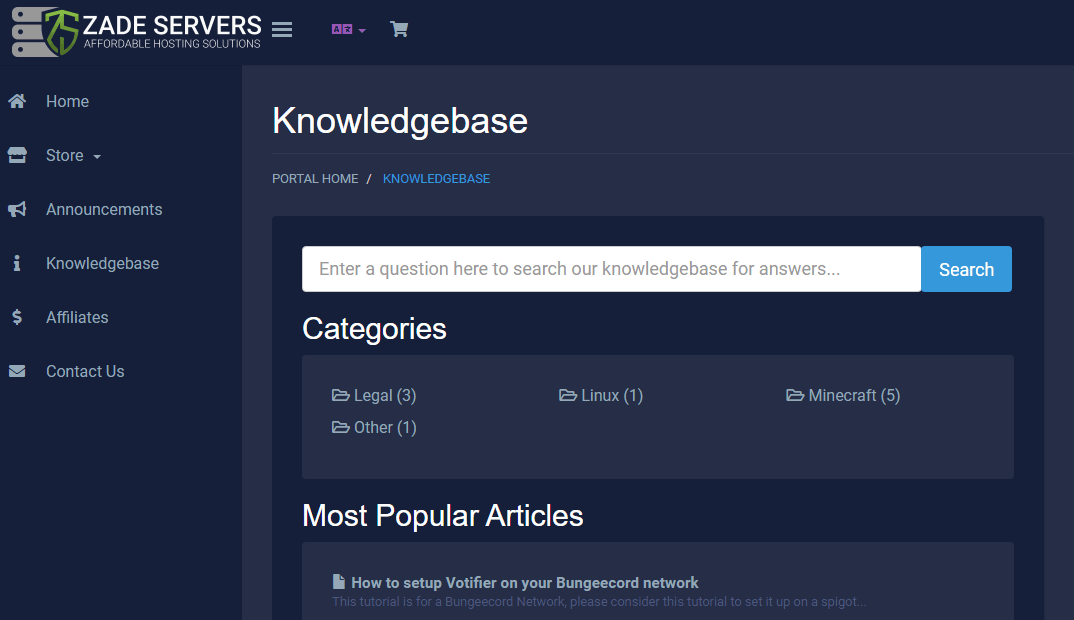 The support service is through ticketing and live chat.
The vendor lacks telephone and email support and its knowledge base is practically empty.