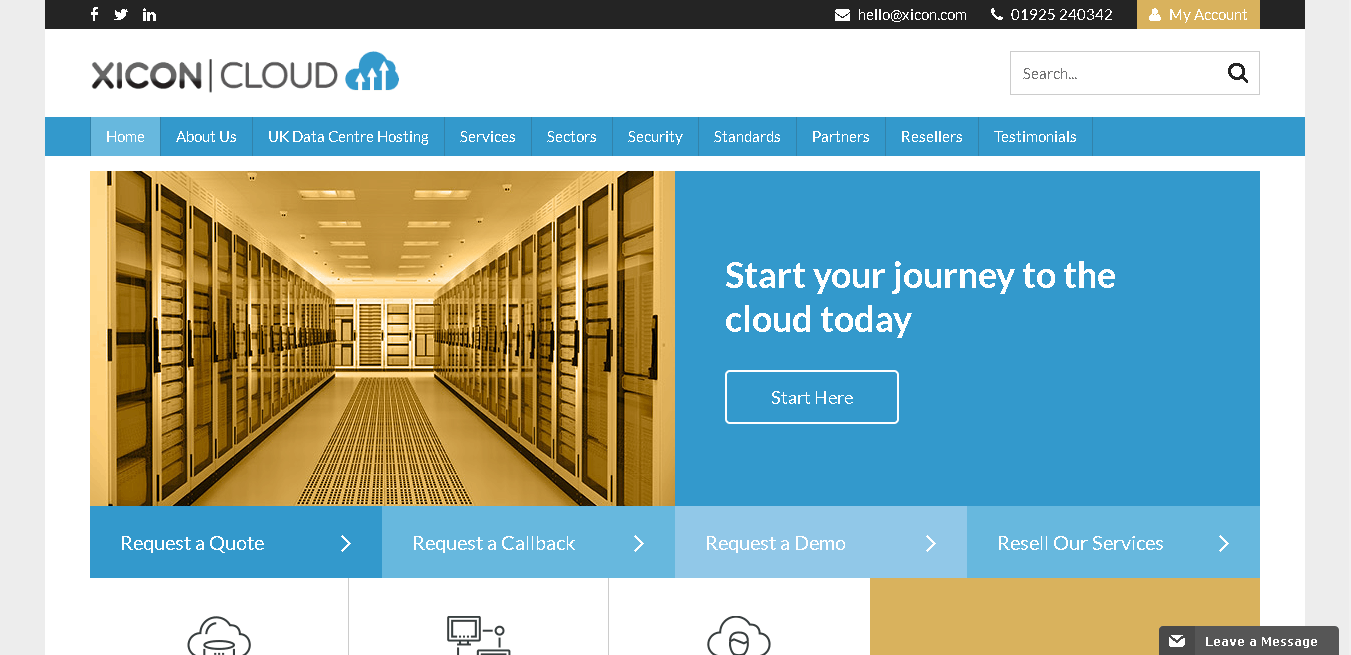 Xicon Cloud is a privately-owned, U.K.-based company that's been operating as an Infrastructure as a Service (IaaS) provider since as far back as 1991. They provide information technology products and services to help businesses realize their goals via a number of infrastructure and software environment solutions with a primary focus on private cloud solutions.
Features and Ease of Use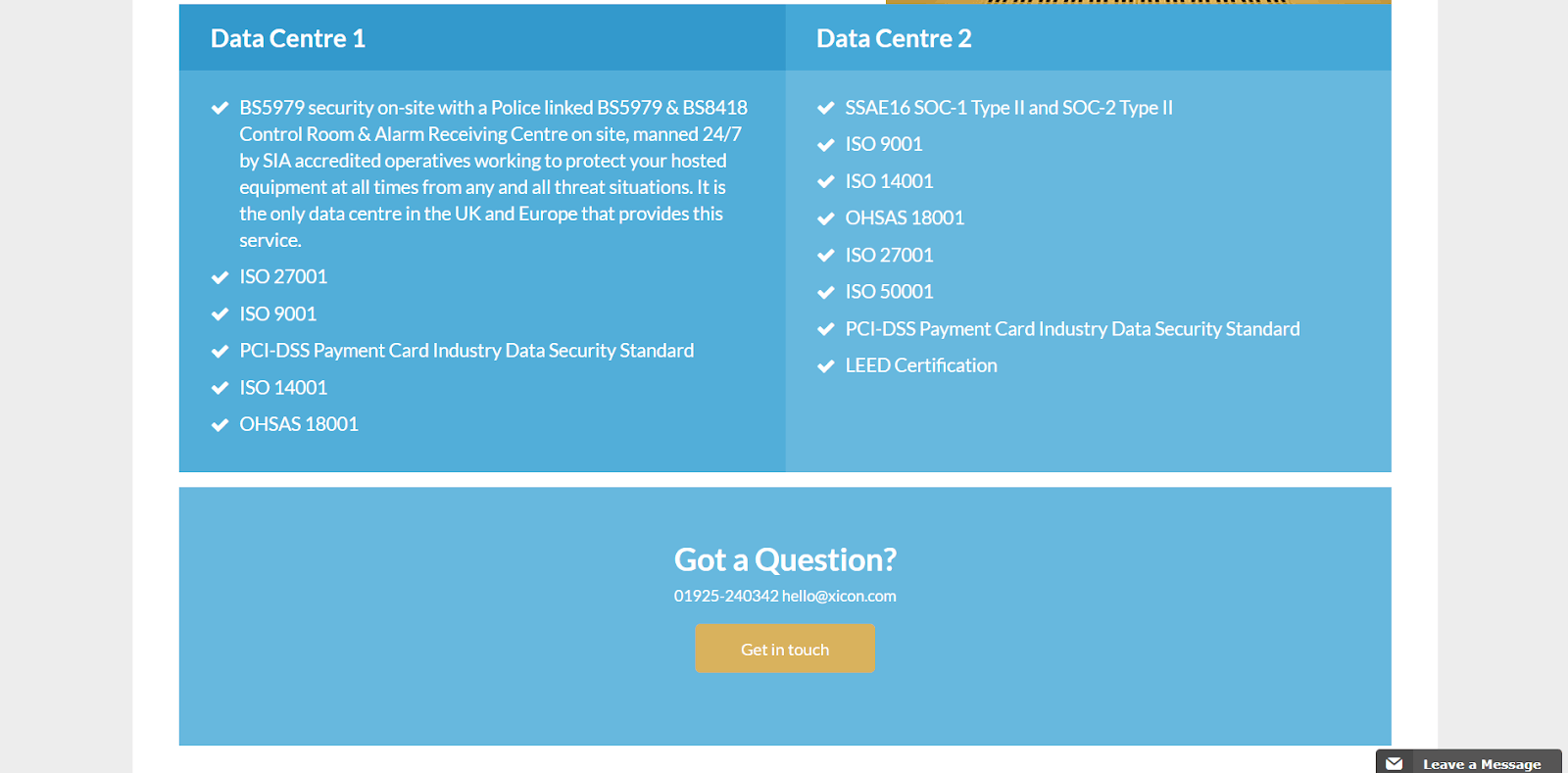 As Xicon Cloud is a business hosting provider, you shouldn't expect the same types of features and services as with other web hosting companies. Rather, Xicon Cloud's business model is built on setting up powerful, custom solutions exactly according to the needs of their customers and partners.
Most of their solutions are built on Microsoft Windows machines using Microsoft technologies such as Exchange, Office 365, and so on. They provide virtualized systems accessed using Citrix or Microsoft RDS with optional XenApp or XenDesktop setups. Other technologies they use are SpamTitan for antivirus/spam protection, web filtering tools, and firewalls, along with multiple encryption methods for sensitive emails, backups, or other business information.
Their U.K.-based data centers also conform to crucial quality assurance standards, like ISO 27001 and PCI-DSS for secure payment processing.
As an approved NHS supplier, Xicon Cloud can provide private hosting solutions as well as assist clients in getting the necessary clearance to properly handle Patient Identifiable Data (PID). They also provide connectivity services across the U.K with point-to-point or MPLS solutions.
Pricing and Support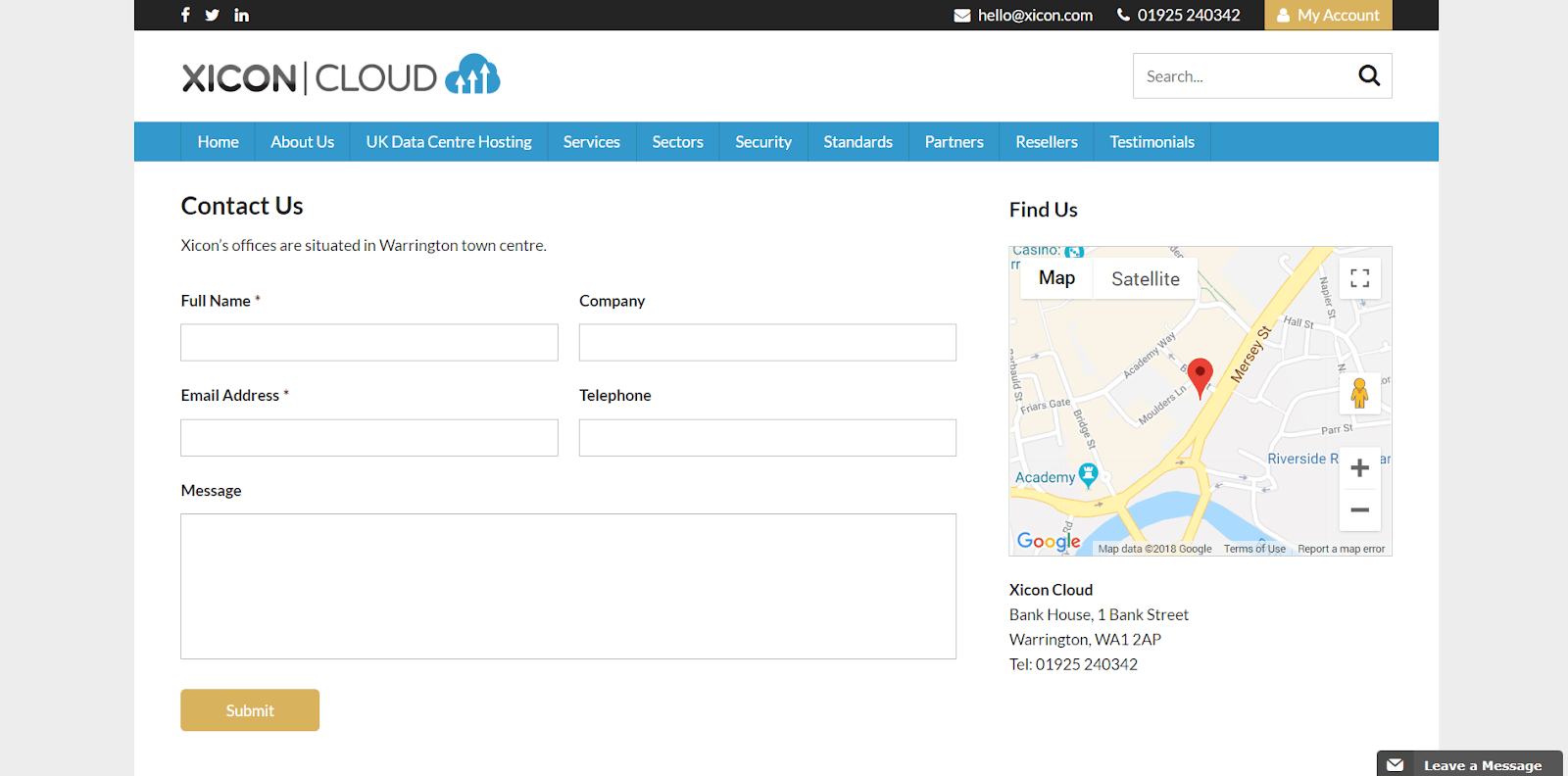 Xicon Cloud offers a decent range of hosting solutions tailored for businesses with highly specialized needs. Instead of providing pre-made packages, they provide straightforward pricing models when you request information. These models will serve as a starting point for the custom solution that you'll create with them according to your specific requirements.
Your pricing plan will be completely scalable so that your solution can grow with your business. There are also monthly options available so that you don't need to commit long-term. The price you pay will depend heavily on the type of hosting service, the business applications you run on it, and the scale you need. For example, a Exchange solution can be charged per user.
Of course, Xicon Cloud offers 24/7/365 technical support and server monitoring. Whatever type of hosting you signed up for, you can rest assured that you'll receive a team of support staff with expertise in that specific software or application. You can also employ a range of managed services specific to your hosting solution and speak with them to come up with a custom arrangement. They offer multiple support channels, such as phone, live chat, email, and ticket support, and are very active via social media. However, as they cater for business, they don't really provide tutorials or other documentation.