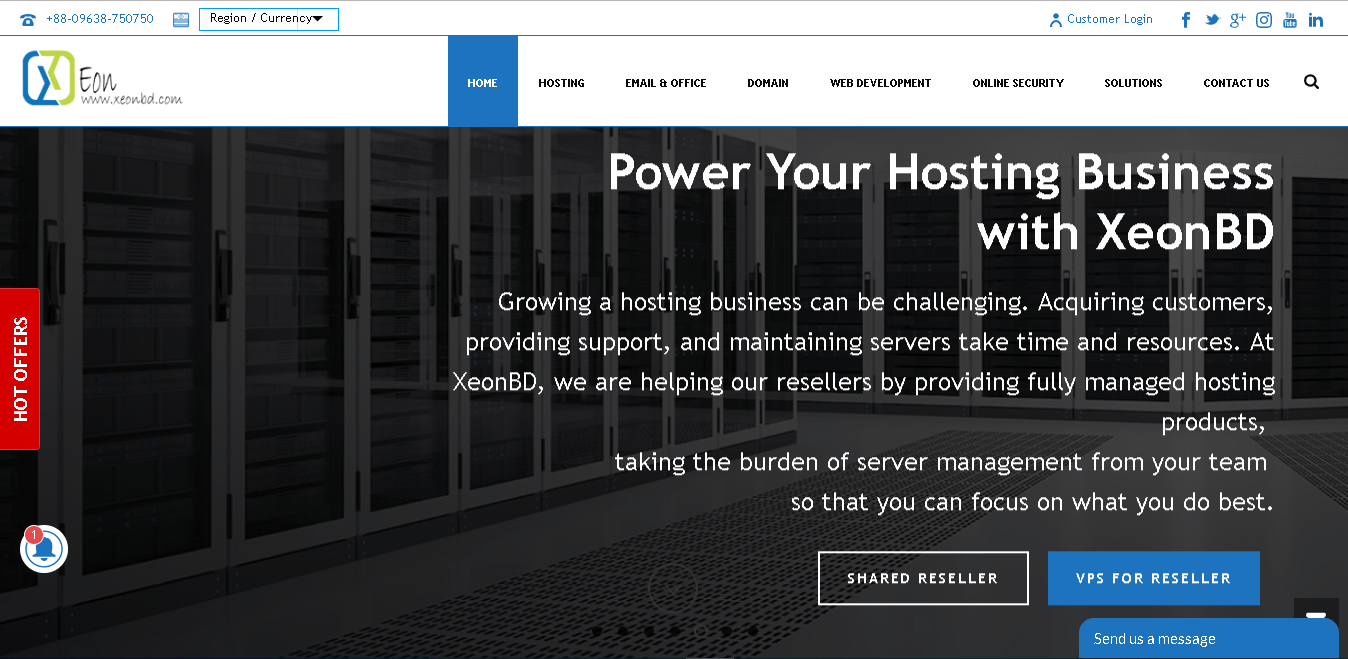 To compare the best web hosts, we hosted the same WordPress website on each one and tested performance, customer service, and value for money.
Check out the results here.
Hosting provider XeonBD is based in Dhaka, Bangladesh and has been providing hosting services to customers at home and abroad since 2005. Having been established by experienced founders, this company has kept the culture going with an educated and experienced workforce of engineers. Their philosophy is to be like a long-term partner to their business customers.
Features and Ease of Use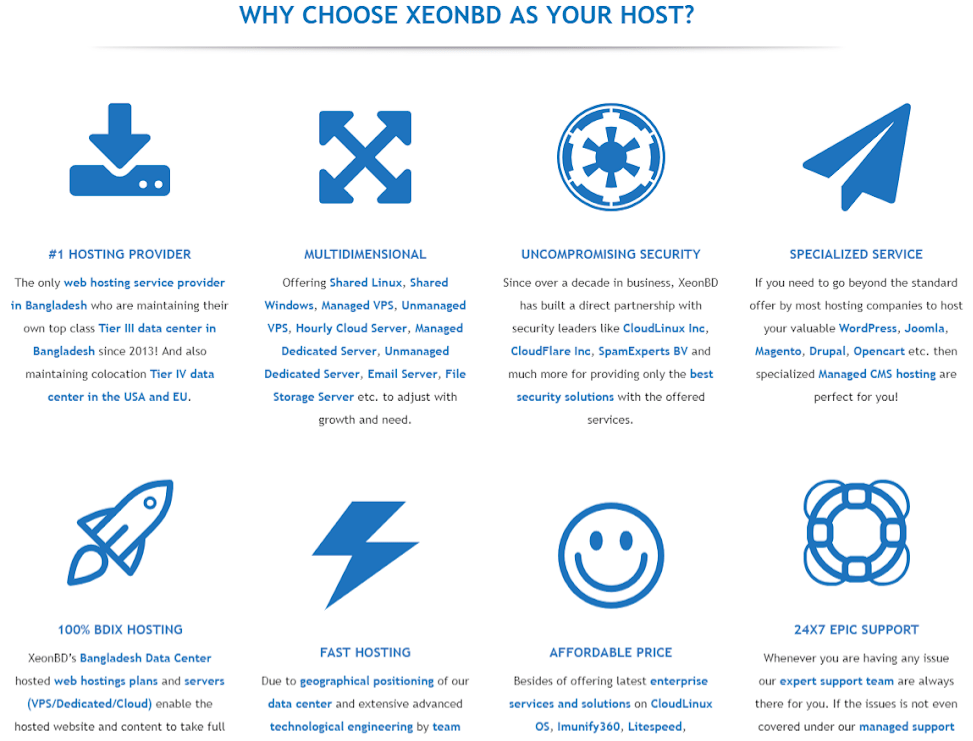 XeonBD offers an incredible range of products that come with features to give customers a full hosting experience, including:
99.99% uptime guarantee
Domain registration
Free SSL certificates with most plans
Remote backups offered with all plans
Multi-domain hosting is available
Up to 100GB of pure SSD storage for web hosting
Between 5GB and 1TB bandwidth, with some unlimited options
The best thing about XeonBD's hosting is their range of products and features that offer something to nearly everyone.
All the Linux machines run on the optimized CloudLinux operating system, and even the cheapest plans come with unlimited subdomains and unlimited email, add-ons, and FTP accounts. They also provide software support for frameworks such as PHP, CGI, Perl, and Python. In terms of security, they offer a range of basic free or premium SSL certificates, spam protection, and the Immunify360 firewall. Linux products also come with the powerful cPanel and script installer.
Windows products come with the Plesk Onyx control panel. You also get ASP.NET, a dedicated IIS application pool, Microsoft SQL Server and myLittleAdmin.
Pricing and Support

The cost of hosting with XeonBD is incredibly low, and they might just have some of the cheapest hosting plans in the industry. The prices for shared hosting that runs on semi-dedicated resources will really make your jaw drop. The resources start out a bit limited, but – considering the incredible prices – you can't expect anything else.
Most hosting plans with yearly or longer billing come with a free domain for the first year, and the cheapest free domain plan basically costs per year what just a domain would. The more expensive plans offer short-term billing options and come with a free SSL certificate. All shared hosting plans are backed by a 30-day money-back guarantee.
The VPS and dedicated server plans can get quite costly and aren't backed by the money-back guarantee, although they still offer good value for money.
XeonBD offers 24/7 customer support via their help desk, and they can be reached via live chat, multiple phone lines, and tickets/emails. They also provide a more-than-decent knowledge base that covers all the essential topics. The superb support service is provided by extremely courteous and helpful staff who solve your problems in a timely manner.