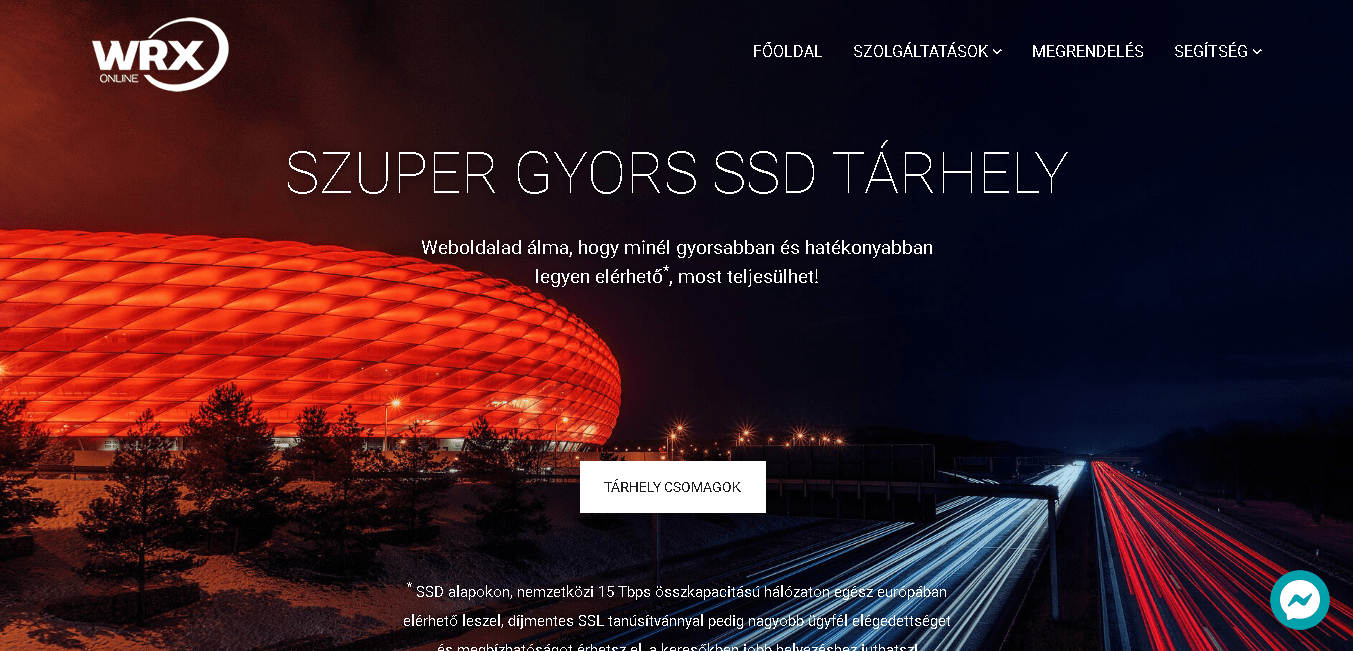 WRX Online was launched in Szolnok (Hungary) to build high-quality web pages and web applications for customers, which it has been doing for more than fifteen years. It has over seven years' experience as a hosting service provider, and it offers shared hosting plans (optimized for WordPress and Joomla), Nextcloud cloud hosting, radio servers, and TV streaming servers, plus domain registration, SSL certificates, and website and app development services.
WRX Online's Hungarian website also sells marketing services.
Features and Ease of Use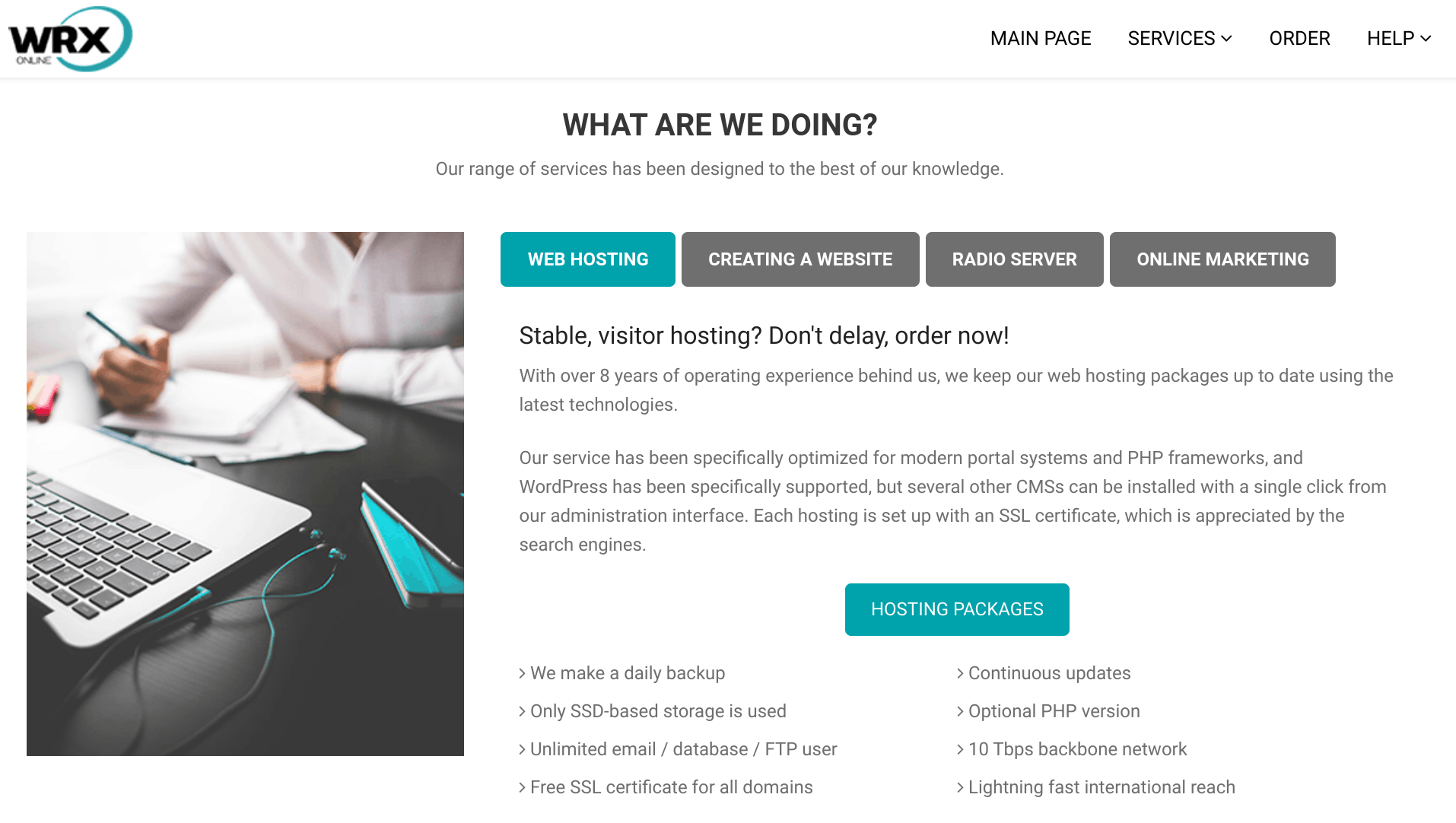 WRX Online offers three WordPress- and Joomla-optimized shared hosting plans, eight radio server plans, nine TV streaming server plans, and ten cloud hosting plans. The three shared hosting plans provide you with:
3 to 5 domains
5 GB to 15 GB SSD storage
Unlimited data traffic
Unlimited email addresses
Unlimited FTP access
Unlimited MySQL/MariaDB databases
Free SSL certificate
PHP
Although there are storage limits, the following resources are unlimited: subdomains, databases, email addresses, and FTP accounts. Although you get free SSL, WRX recommends you upgrade to a higher level of certification (at a price).
The provided website statistics give you a detailed analysis of your web traffic so that you can make adjustments to your marketing strategy. The WebDAV support (with the cloud hosting plans) facilitates remote file editing and manipulation, and the encrypted file system ensures your data stays encrypted and accessible only to you. DDoS protection is also provided.
In addition to web hosting, WRX Online also offers TV and radio streaming servers, and custom website and web application development services.
Pricing and Support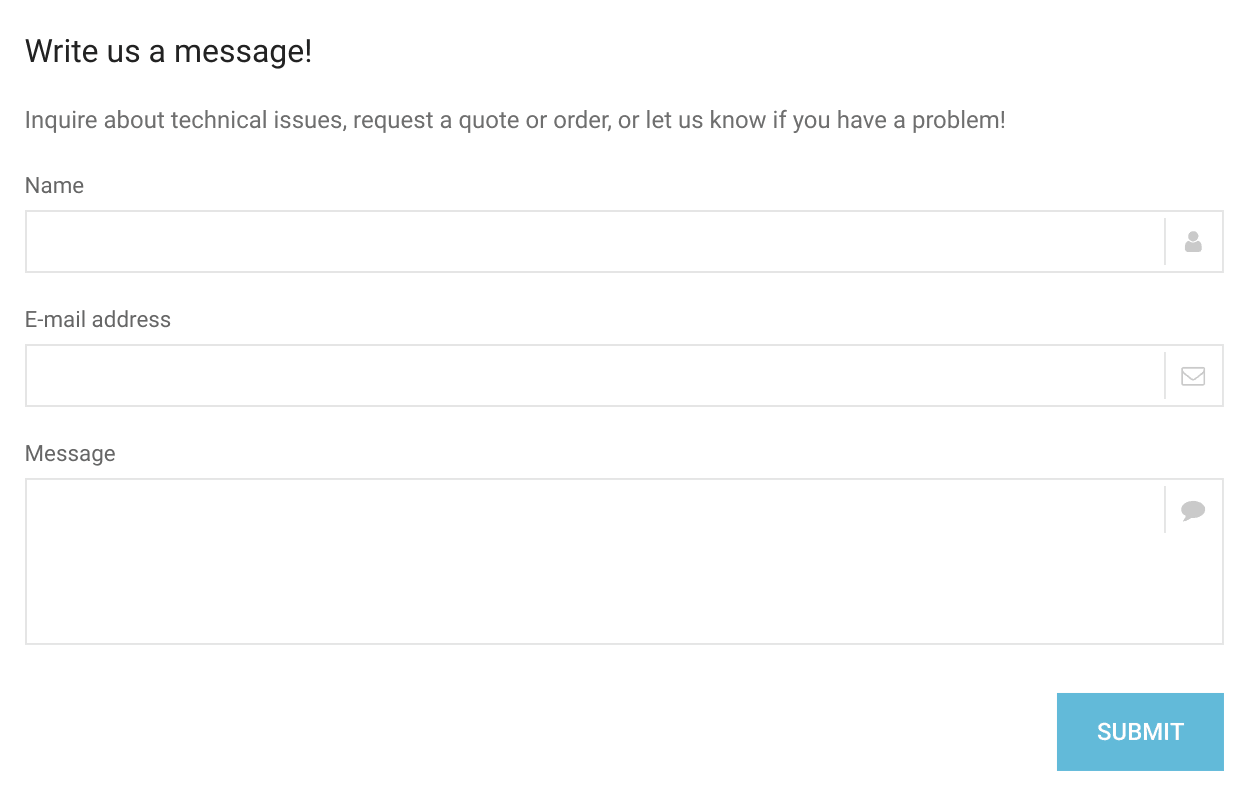 WRX Online's hosting plans are competitively priced, although the higher plan prices might be a bit steep for some people (even for the unlimited resources on offer). You can pay in Hungarian forints on a monthly or annual basis by bank transfer, cash, or check. You get discounts of up to 30% plus a free .hu domain when you opt for annual billing, but there is no money-back guarantee as far as I can see.
WRX Online provides 24/7 support for radio servers and working-hours support for everything else. Contact the customer support team by telephone, email, Skype, live chat (via Facebook Messenger), or online contact form. Unfortunately, I received no replies to my live chat and email approaches. If you have to resort to self-support, you may be similarly disappointed, because WRX provides no knowledge base or similar resources as far as I can see.