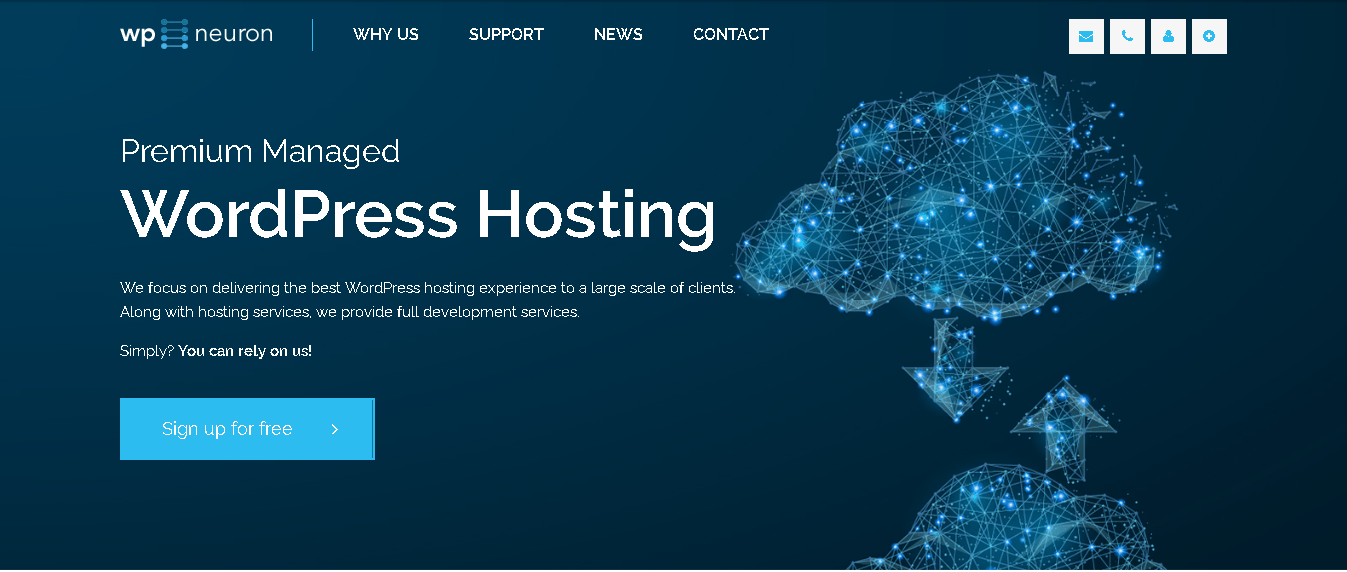 To compare the best web hosts, we hosted the same WordPress website on each one and tested performance, customer service, and value for money.
Check out the results here.
Czech web hosting company WP Neuron claims to deliver the best WordPress hosting services to a large number of large-scale clients. Whether you're a small company looking for a reliable hosting partner or a prolific publisher that needs to host a high-traffic website, this company has the infrastructure and expertise to meet your needs.
From providing advanced WordPress hosting solutions backed by top-notch support, to offering automated backups and premium plugins, WP Neuron can act as a one-stop WordPress hosting shop. And from its English and Czech website, WP Neuron also offers custom development and design services.
Features and Ease of Use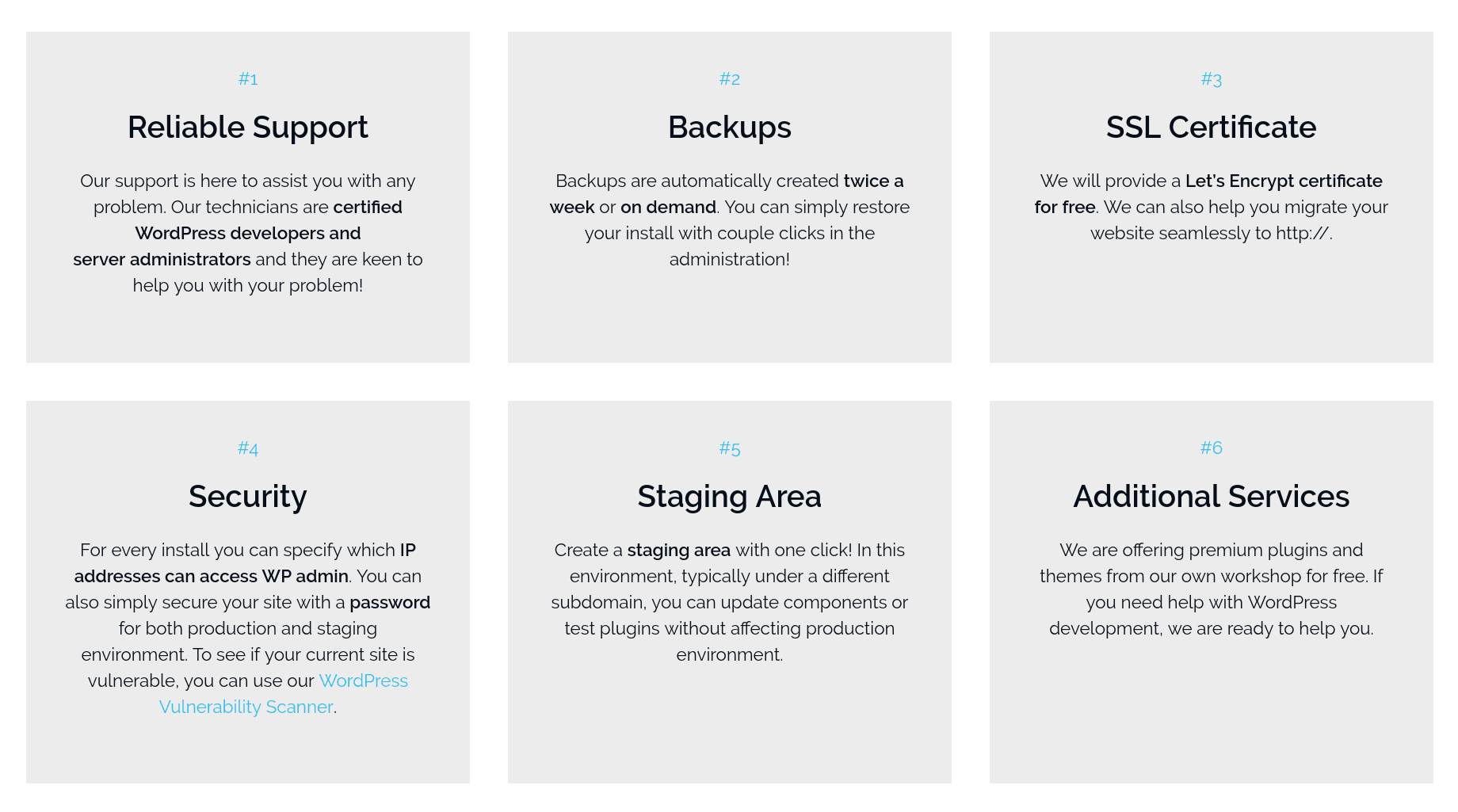 WP Neuron offers one shared hosting plan and one dedicated server (which is available by request). Some of the notable features of the shared hosting plan are:
20 GB disk space
Unlimited traffic
Unlimited data transfer
Unlimited WordPress installs
Free SSL
Free migration
Staging area
With this plan, you'll get automatic backups created twice a day or on demand, and you can restore them from the administration area with just a couple of clicks. WP Neuron's next best feature is the staging area that you can create with a single click, which you can use (usually under a different subdomain) to test plugins or update components without disturbing your production environment.
WP Neuron's server can supply you with a user's location so that you can display location-specific content. It also offers admin IP restriction, and it strongly suggests you put your /wp-admin/ and /wp-login.php under an admin IP restriction to ensure your site's security.
Pricing and Support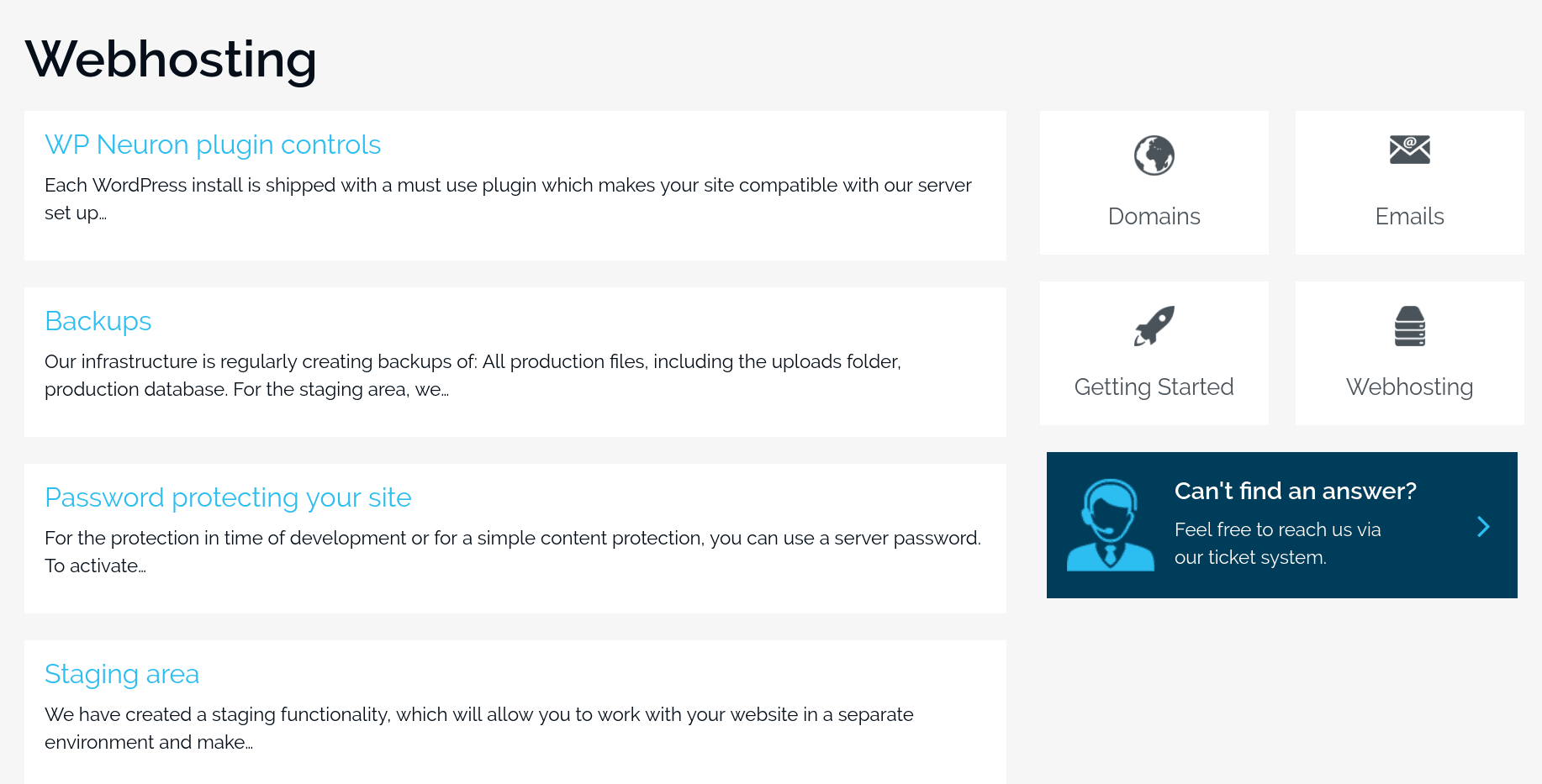 WP Neuron's shared hosting costs slightly more than the industry average, and you can pay monthly in USD by bank transfer or an online service such as PayPal or GoPay. From the moment you're signed up, you have the statutory right to withdraw from your contract without reason for 14 days, which gives you two weeks to cool off and come out of your commitment.
You can contact this company's customer support team via telephone, ticket (which requires sign-in), or email. Unfortunately, I received no response to my exploratory email. If you have to resort to self-support, you can try the knowledge base.