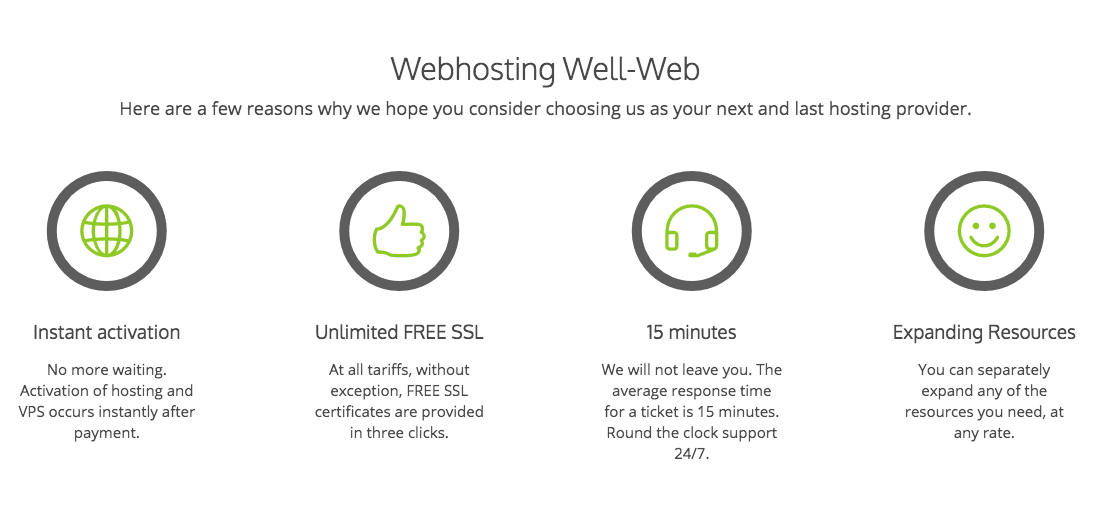 To compare the best web hosts, we hosted the same WordPress website on each one and tested performance, customer service, and value for money.
Check out the results here.
Russian website hosting provider Well-Web has been in business since 2015. It hosts more than 60,000 websites for almost 23,000 customers from 6 worldwide data centers.
Web-Web's website is available in English and Russian, with a currency converter for Russian rubles, euros, and U.S. dollars.
Features and Ease of Use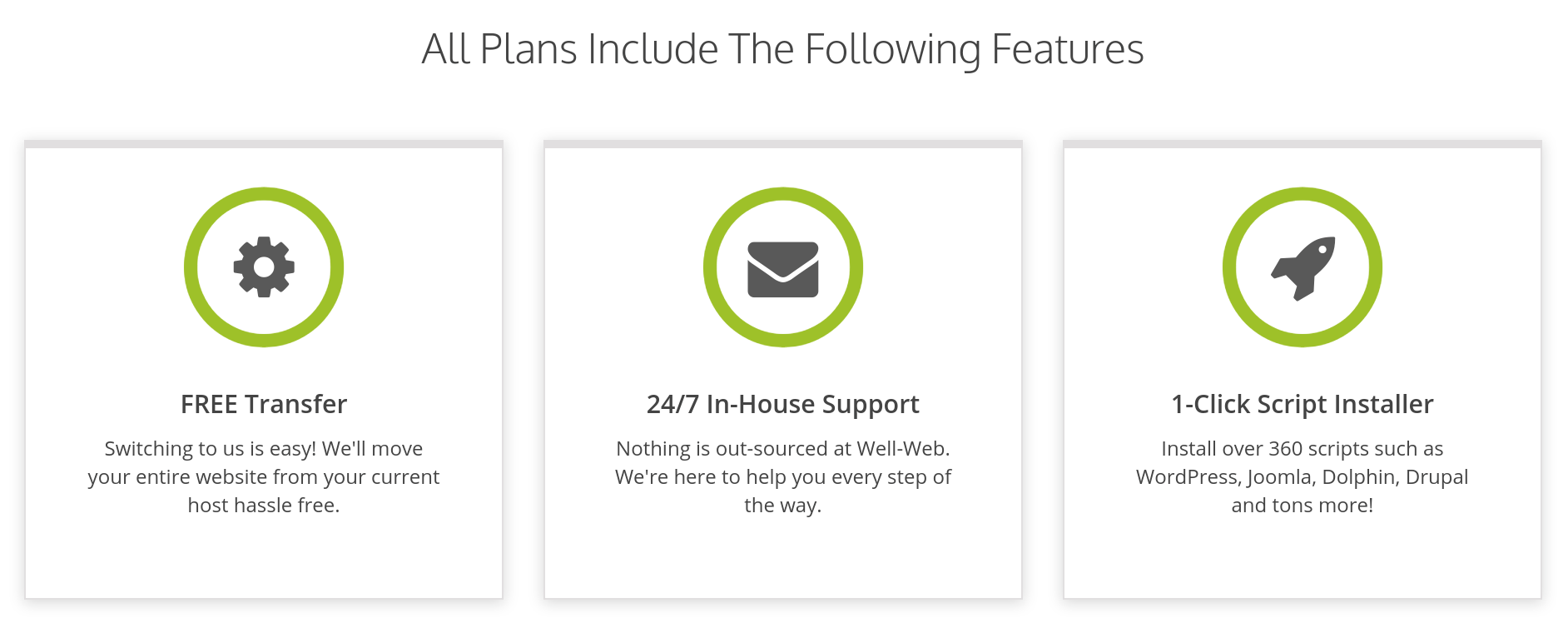 Well-Web sells a range of hosting services, from SSD and HDD shared hosting to dedicated server rentals and VPS packages. Its plans come with the following core features as standard:
99.97% uptime record
Automatic daily backups stored offsite
Free .ru, .win. or .fun domain with annual plans
Up to unlimited add-on domains
Free SSL certificates
Up to 30 GB SSD storage
Hosting plans support all versions of PHP, and you can even install a different version on each domain. You can choose between various technology bundles, e.g., Apache and PHP, Apache, Nginx with PHP, or Nginx with PHP-FPM. Although it's not advertised on the vendor's website, I confirmed with customer support that you can access shared hosting via SSH and can schedule Cron jobs.
The situation is a little less favorable for beginners. Customer support confirmed to me that there is no website builder, and the one-click installer is only available for WordPress. All plans come with daily incremental backups, with the ability to save backups into DropBox with one click.
Well-Web uses (but doesn't own) Tier III data centers in multiple worldwide locations; e.g., the Netherlands, Russia, Germany, the U.S., and Singapore. For your server, you can choose between cheaper HHD storage or faster and more reliable SSD storage.
Pricing and Support
Plans are priced a tad higher than other Russian and international competitors, especially when you consider that the beginner-friendly features are quite limited. However, you do get a free domain (.ru, .win. or .fun) and a free SSL certificate to sweeten the deal. If you find a better price somewhere else, Well-Web will give you a 50-day discount as a gift.
You can buy plans for different durations, ranging from one to thirty-six months, and the longer you commit, the bigger the discount. If you decide to make a significant commitment, you can rely on the 30-day money-back guarantee to bail out within the first month if things don't go smoothly.
24/7 customer service can be accessed via ticket, telephone, and live chat. I used the live chat a couple of times, and each time, the helpful and efficient agent picked up immediately: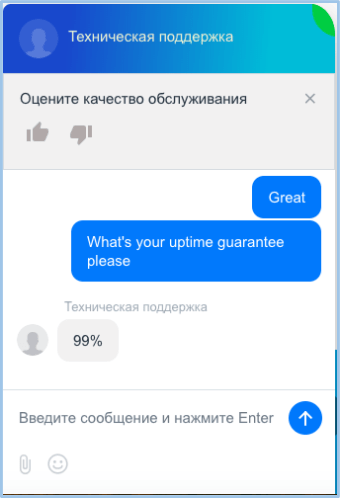 For self-support purposes, there are only three frequently asked questions.