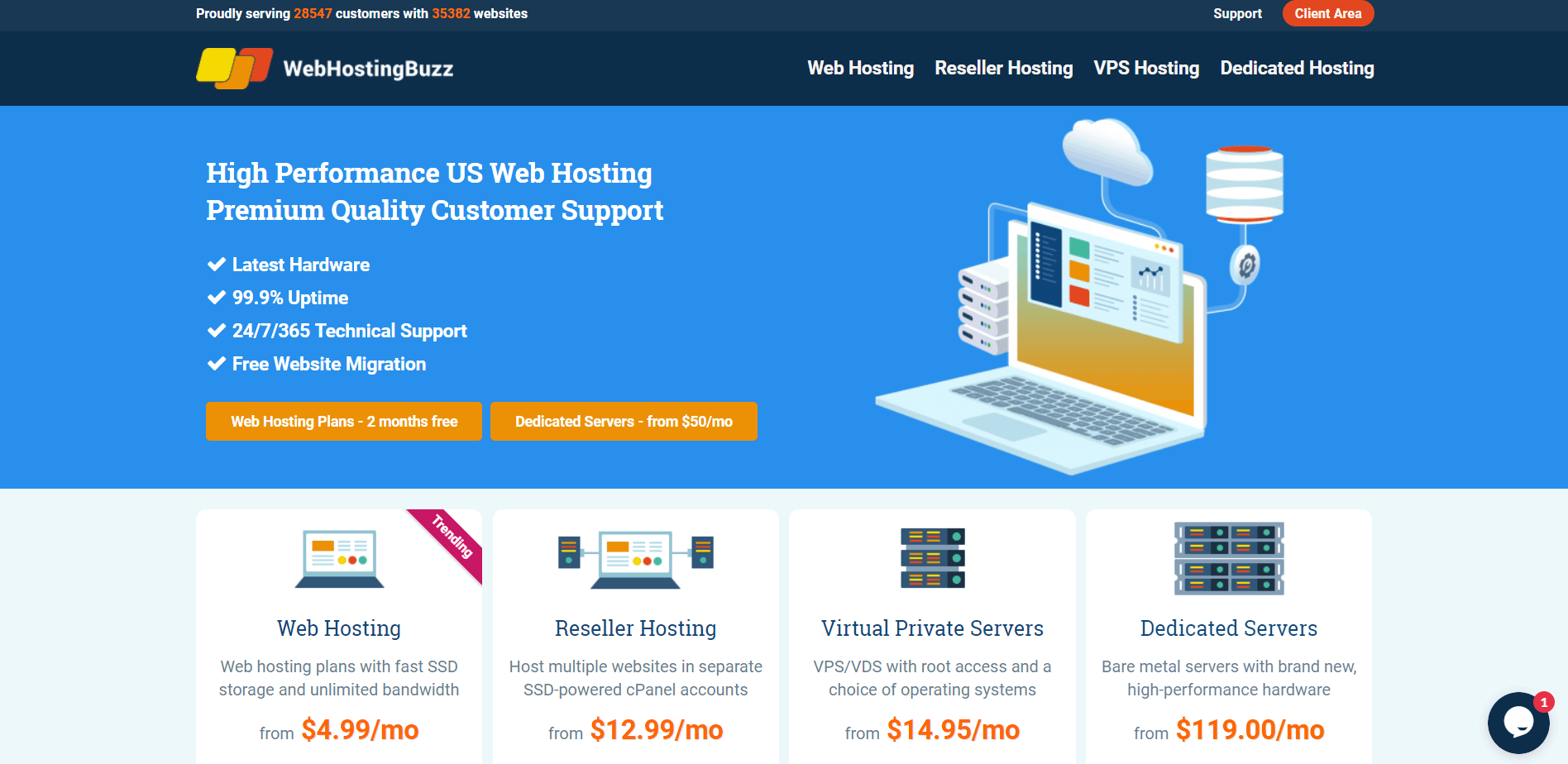 To compare the best web hosts, we hosted the same WordPress website on each one and tested performance, customer service, and value for money.
Check out the results here.
WebHostingBuzz started in 2002 with the idea of providing affordable hosting services at a time when companies were charging high prices for standard services. They boast over 250 servers in three different data centers serving over 250,000 websites. They are based in New York, U.S.A.
Features and Ease of Use
To start with, WebHostingBuzz offers free migration service to customers who are moving to them from another host. Since they offer decent packages, it is likely that you may want to move to them for their services. In that case, the free migration service will come in handy.
WebHostingBuzz prides itself on its fast web servers so you can expect a high performance from them. Fast servers eventually help with faster page loading which in turn helps your site in search engine rankings. Along with fast servers, you also get a fast support system that will set up your website within minutes.
Their hosting packages do not include a free SSL but you can opt for a paid one. WebHostingBuzz offers three different packages for you to choose from. Depending on your needs, you can choose a package and ensure safety for your website as well as for its visitors.
Most of the hosting companies these days offer a one-click installer for people who aren't web programmers. This one is no different. With the one-click installer, you can install applications and scripts, such as WordPress, Joomla, Prestashop and many more applications that will help you run the website successfully even if you are not a programmer yourself.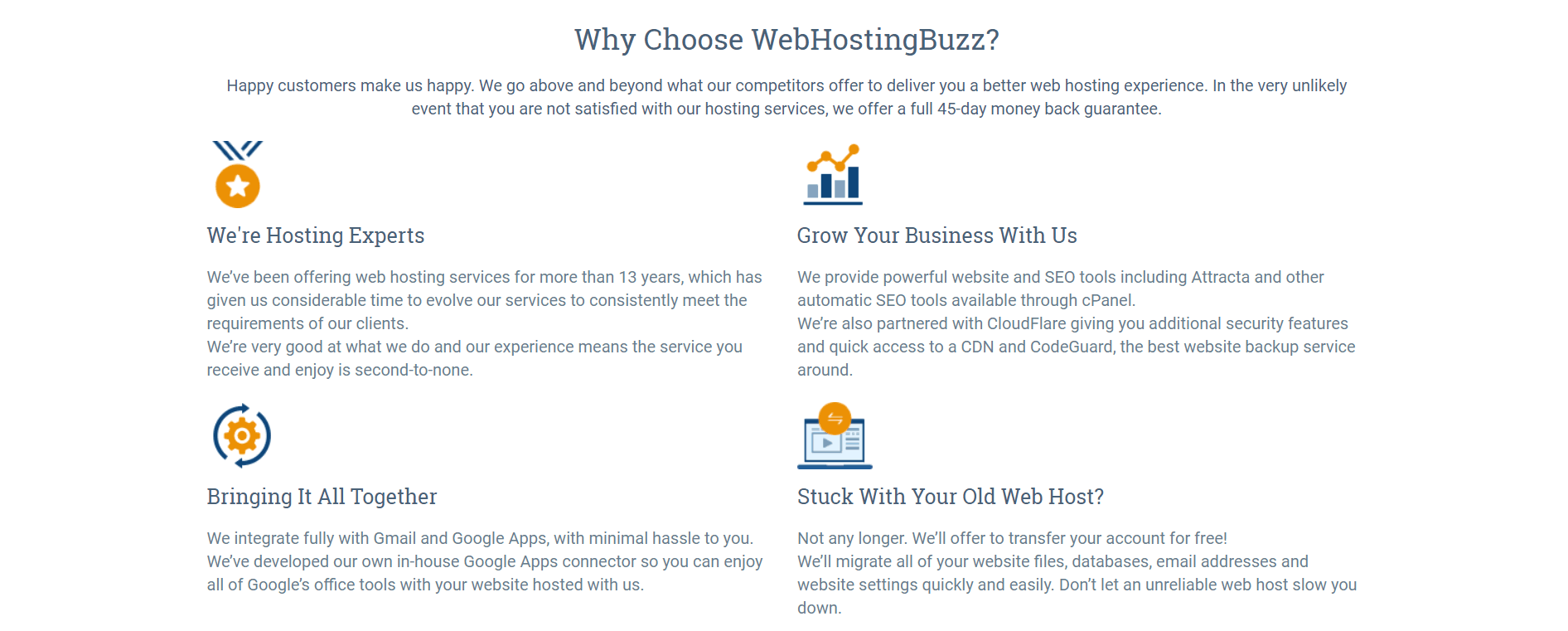 Thanks to the easy-to-use cPanel control panel, managing your websites should be as easy as it gets. You can handle your resource usage, files, applications, and statistics all from a single interface. This is also where you can check your disk storage usage and available space. However, with the massive hard drives and 10Gigabit internet, storage and bandwidth issues should be the least of your concerns.
Pricing and Support
They offer three different packages named Buzz Light, Buzz Power, and Buzz Premium. The pricing is quite affordable when you consider the fact that you get unlimited disk space and bandwidth. The Buzz Light package allows a single domain only whereas the other two packages allow unlimited domains. Similarly, Buzz Light offers 400GB of disk space while the other two packages offer unlimited storage. It is worth mentioning for the price they charge, 400GB is more than enough. Only the Buzz Premium package allows you to pay monthly. For Buzz Light and Buzz Power, you can only pay yearly or for two years. There is a discount to be had if you pay for the whole duration upfront. Users can also make use of the 45-day money back guarantee if they aren't satisfied with the quality of the service.
At first look, their support service looks impressive. They offer 24/7 chat as well as a 24/7 ticket support system. The waiting time for live chat is guaranteed to be less than ten seconds whereas, for tickets, you are guaranteed a response within half an hour. Their chat was temporarily unavailable due to technical issues at the time of writing this review. Looking at their documentation and tutorials, one can see that their support system is quite professional.