To compare the best web hosts, we hosted the same WordPress website on each one and tested performance, customer service, and value for money.
Check out the results here.
Webempresa is a web hosting vendor that was established in 1997. Its servers are located in France and Spain, and it maintains a team of at least 50 staff who support more than 40,000 customers in Spain, Peru, Argentina, Colombia, Costa Rica, Chile, Dominican Republic, Ecuador, Mexico, Panama, Uruguay, and the United States. Webempresa offers an array of hosting solutions that include WordPress, WooCommerce, Joomla, and shared web hosting. The Webempresa website is available only in Spanish.
Features and Ease of Use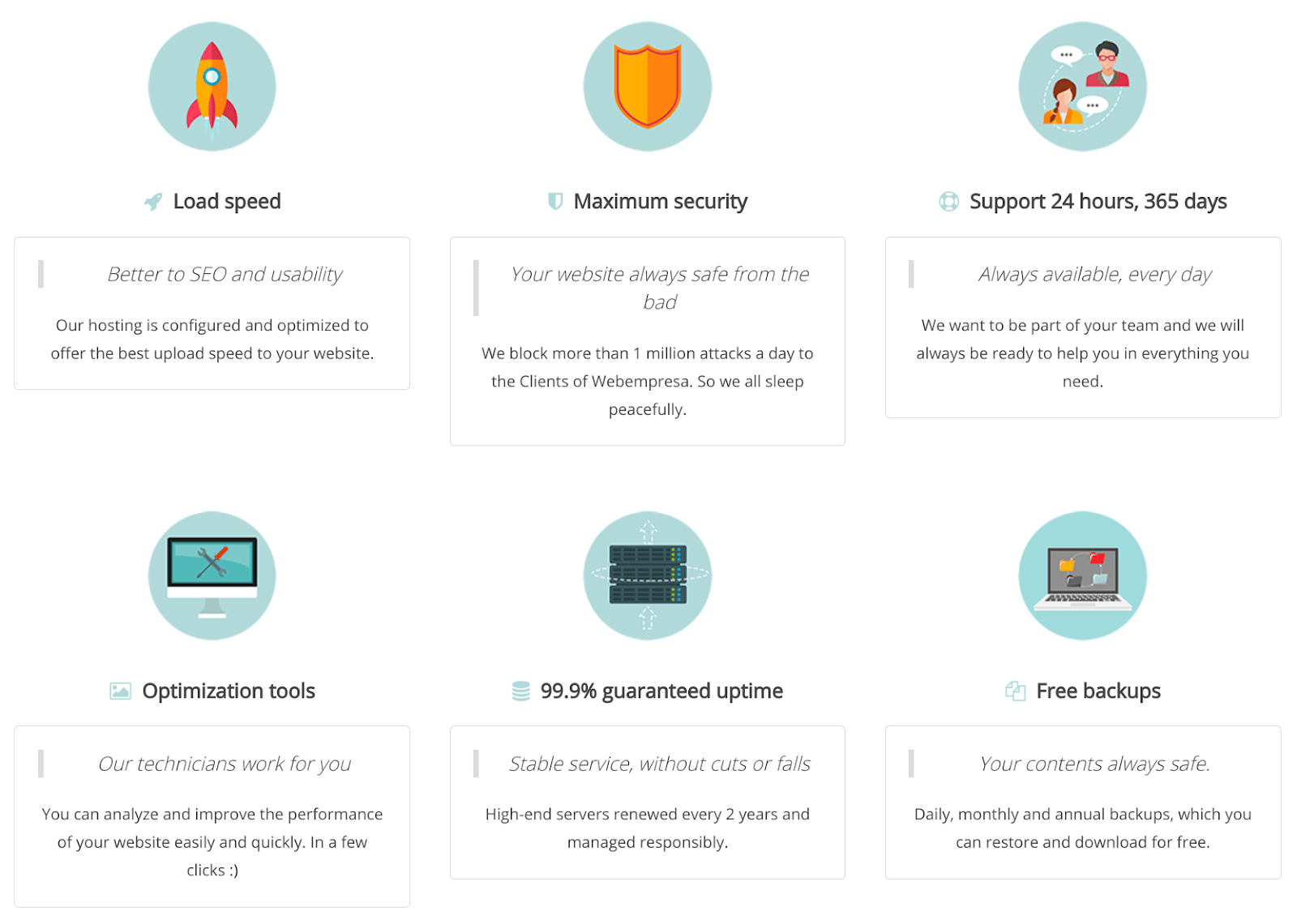 Webempressa's web hosting solutions include the following standard features:
Guaranteed bandwidth of 200Mbps
MySQL/MariaDB with phpMyAdmin
PHP GD module enabled, and XML support
SSL certificates
Automatic backups
High-end Linux servers
Free migrations
Webempresa uses SSD servers and Magic Cache (an exclusive cache system) to ensure that their hosted websites load fast. The vendor's hosting solutions include anti-hacking protocols that block unauthorized access to their customers' accounts and websites. One feature I was particularly impressed by is their image optimization feature that optimizes your images to improve web page loading speeds. Over 8,000 Webempresa customers already use this feature. I also loved the vendor's automatic backup feature that backs up their clients' websites every four hours.
Webempresa's website is well-organized and easy to navigate, even for new users, and their hosting solutions use the equally user-friendly cPanel control panel (with tutorials to help you make the most of it). The control panel is complemented by the Softaculous one-click installer.
Pricing and Support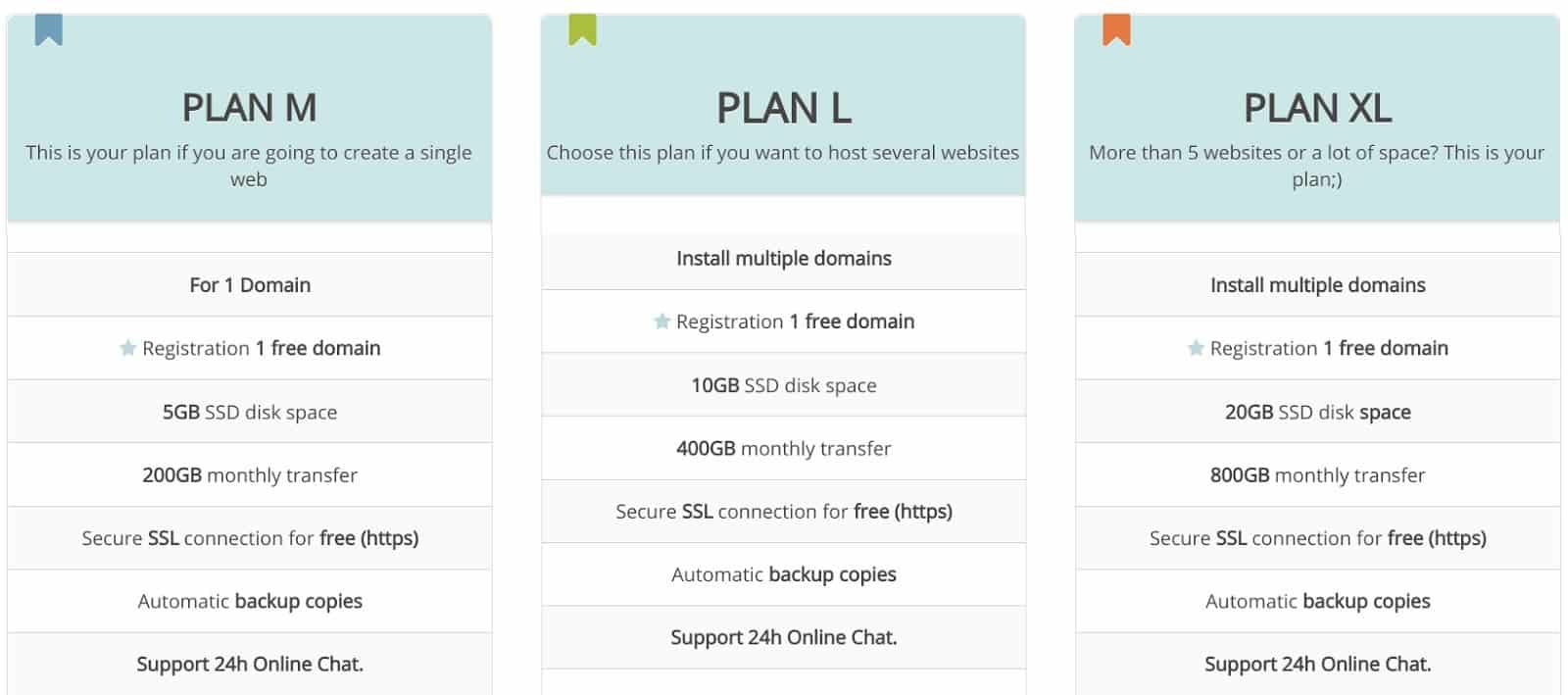 Webempresa's hosting solutions are reasonably priced. The vendor only has an annual billing cycle, but they do have a "no questions asked" 30-day money-back guarantee that might make you feel better about making the commitment. They have simplified the process of upgrading and downgrading hosting plans so you can move from the basic starter plan all the way to their premium plans with ease.
All the hosting plans offered by this vendor come with a free Let's Encrypt SSL certificate. However, if users require more advanced security, they have the option to purchase the Comodo SSL certificate. Webempresa guarantees a 99.9% uptime, ensuring that the downtime over the course of a year is limited to only 36 hours. As part of their compensation plan, users are granted a full month of free hosting in the event that uptime availability drops by 1%.
The three ways to get in touch with Webempresa are live chat, a prioritized ticketing system, and email. They have no telephone support, and users cannot contact the technical team without first having submitted a ticket and waiting for them to respond. While the technical team works 24/7/365 and has an average response time of 30 minutes, I have to say that their technical know-how leaves a lot to be desired. The knowledge base section of their website is no better (it's empty), but they do host an active forum where users and Webempresa employees can converse about the challenges that users are facing.