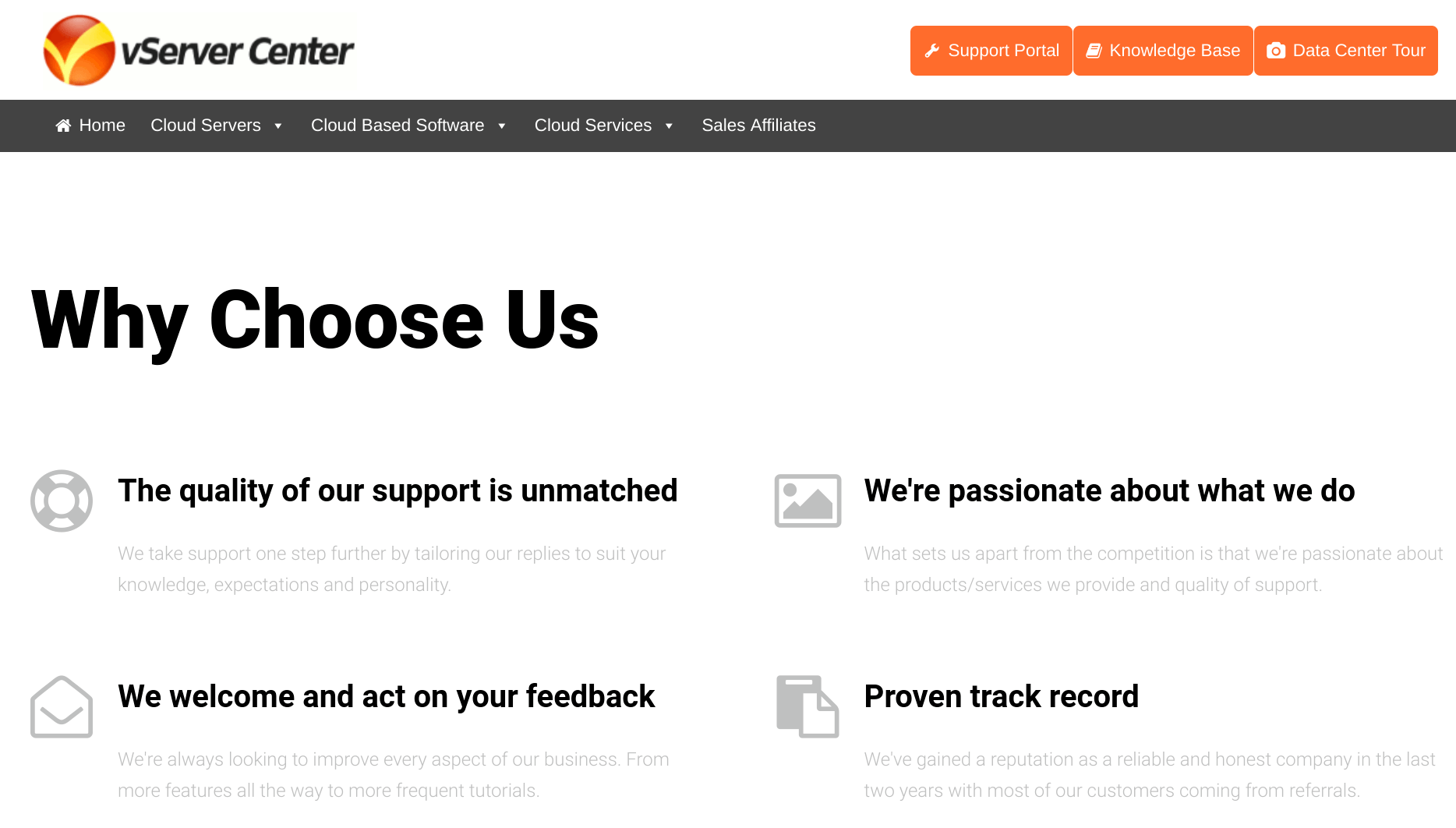 To compare the best web hosts, we hosted the same WordPress website on each one and tested performance, customer service, and value for money.
Check out the results here.
With its range of cloud-based servers, St. Louis-based vServer Center takes care of the needs of local SMEs and global 500 companies that need Big Data, A.I., and cloud computing services.
Feature and Ease of Use
As a simple analogy, vServer Center's servers are like new homes. You can choose to rent a single-family dwelling or just a studio, and (once you've moved in) you can keep things isolated in separate rooms and add the required furnishings as server add-ons. The Dell and HP servers are available in different sizes, sitting on different platforms, and with different configurations. You can partition your storage, choose the Linux or Windows operating system to underpin your hosting, and choose the software to install on top of it.
The firm's cloud servers are housed in a modern data center with redundant power and auto-failover pools located in St. Louis, Missouri. With an impressive 100% service uptime guarantee, these high-availability machines ensure your web apps and mission-critical websites remain accessible at all times.
Some of the key features are:
Deployment in minutes
Firewall protection
24/7/365 telephone/ticket support
Full root access via remote console
No setup fees
You have two options for administering your resources. The first option is the Webuzo Linux/Apache/MySQL/PHP (LAMP) admin panel that helps you deploy 400+ apps with a single click. The second option is to use the industry-standard cPanel or DirectAdmin control panels that allow you to import your website via FTP, deploy MYSQL databases, integrate SSL certificates, and create personalized email addresses.
Although vServer Center's forte is in cloud hosting, it also dabbles in Big Data and A.I.
Pricing and Support
Given its status as a top-tier cloud hosting provider, vServer Center's servers aren't cheap, but they could be worth every penny considering the zero downtime and guaranteed resources you get. You also have access to specialized servers for specific projects, and the Configurable Options on the checkout page allow you to choose the resource levels that are relevant to you: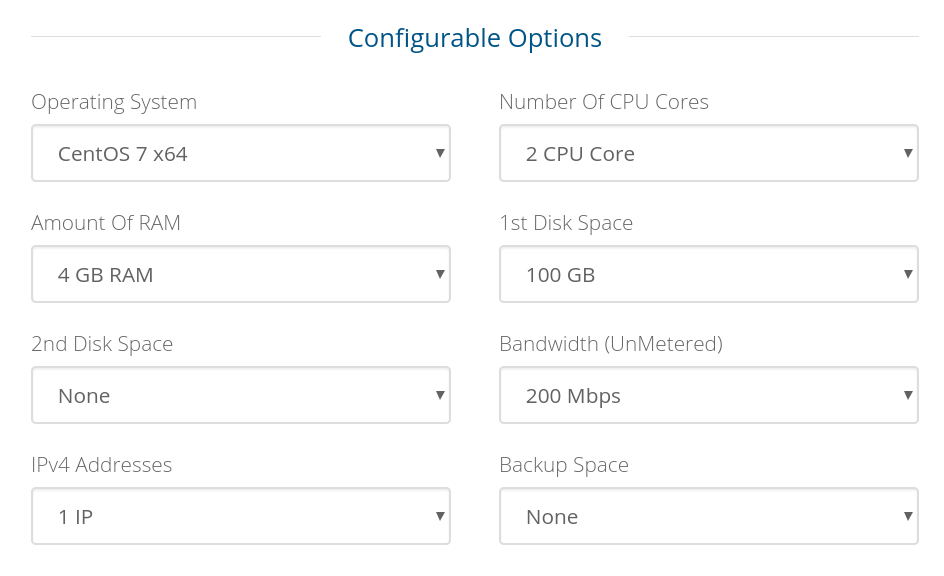 You can buy (or rent) on monthly, quarterly, semi-annual, or annual billing cycles, with the annual option being the cheapest. You can pay by PayPal, AliPay, WeChat Pay, check, or cryptocurrency. Setup is fast and doesn't include any fee.
You should be able to find any information you need in this provider's detailed knowledge base. If it doesn't answer all your questions, the 24/7 telephone support should come in handy for resolving critical server issues, including hardware replacement. However, the staff won't help you choose the server configuration that's right for you.