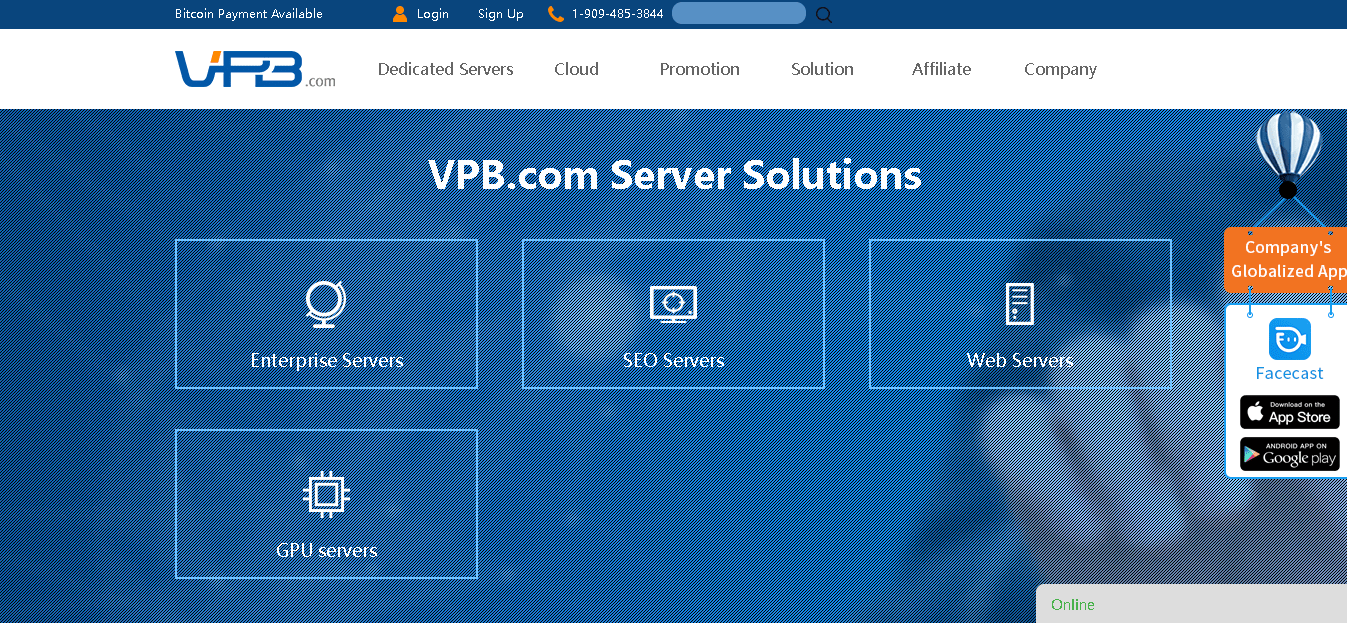 Founded in February 1996, VPB is a web hosting provider with an administrative office in Los Angeles, United States. Over the years, it has served over 890,000 customers with dedicated servers, cloud servers, and related products and services.
Its website is only available in English, but it provides support in English and Chinese. The company owns data centers in Hong Kong and Los Angeles and also has servers in more than 58 other cities across the globe.
Features and Ease of Use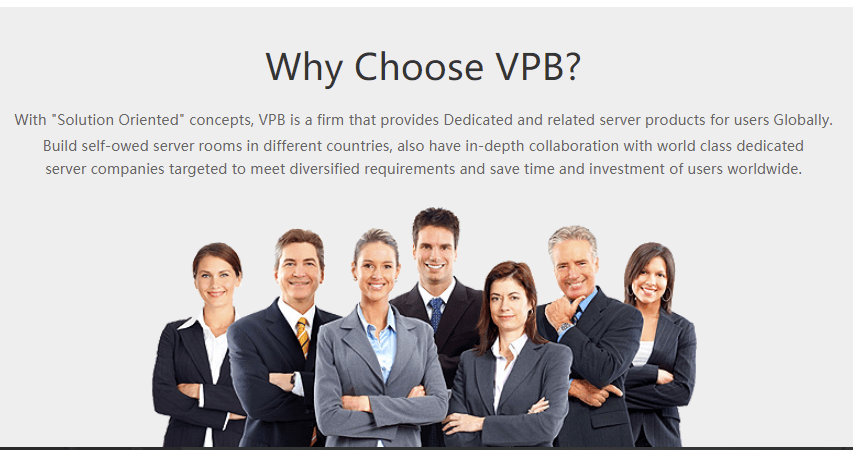 If you are researching VPB because you want to host a simple website, you should look elsewhere as this provider doesn't offer shared hosting, which is suitable hosting service for simple websites. For dedicated and cloud servers which large companies, E-commerce websites, and those in need of large server resources are better suited to VPS.
These are some of the cloud server features:
99% uptime
Up to 8 vCPU
Anywhere from 30GB to 30+60GB SSD
Anywhere from 1GB to 8GB RAM
VPB's cloud servers are protected against failure and it strives to provide 99% uptime. However, the company doesn't have a downtime warranty. So, if you record uptime that's less than promised, there's nothing they'll do to compensate you.
Nevertheless, that shouldn't pose much of a problem because cloud servers are positioned to provide more uptime as your resources are spread across different servers. So, you can have a concurrent live version of your website if something happens to one part of the provisioning.
VPB provides enhanced speed and performance to customers with the use of SSDs. Also, it uses a block storage system that offers reliability, high performance, and protects you from disk failure.
Its cloud system is powered by OnApp, which is known for its simplicity and fluidity; connecting all cloud deployments and making the process of deploying your server easy and fast.
At checkout, you can choose the control panel you want – Linux and Windows distributions are offered. You can also add more resources without having to upgrade your plan. Plus, as you go, if you need more resources, you can ask to be migrated to its Cloud Pools where you can scale up/down the resources you want and turn applications on and off as you wish.
The company also provides colocation services in its Los Angeles and Hong Kong data centers. If you own servers and don't want to house them, you can contact it for colocation. There are many benefits, including ports that are upgradable to 10,000Mbps.
Pricing and Support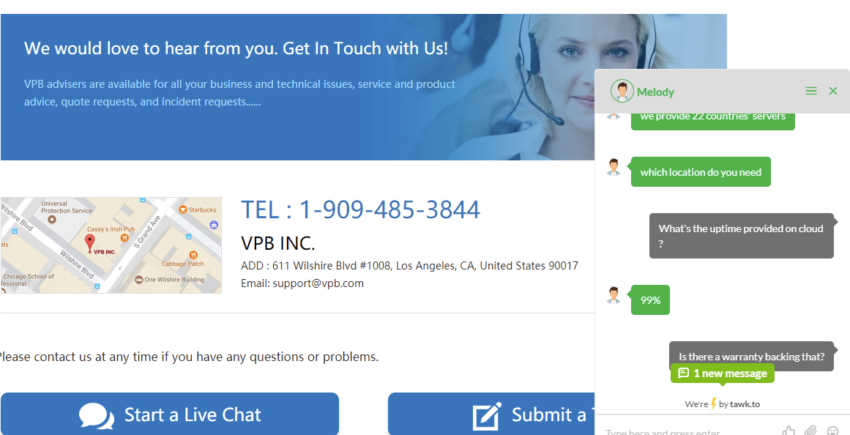 VPB offers reasonable prices for its servers. Also, it has a category of low-cost servers. When compared with the American market, the provider offers truly competitive prices. It offers a monthly subscription period, but you can also pay quarterly, semi-annually, and annually.
There's no free trial, but you can schedule a demo with the sales team. For refunds, you can get one within 24 hours after the server is ready. Anything more and you won't be entitled to a refund, especially if it concludes that the server is working well.
You can reach customer support through ticket, email, phone, and live chat. I tried the live chat and got to chat with an agent right away who answered all of my questions.