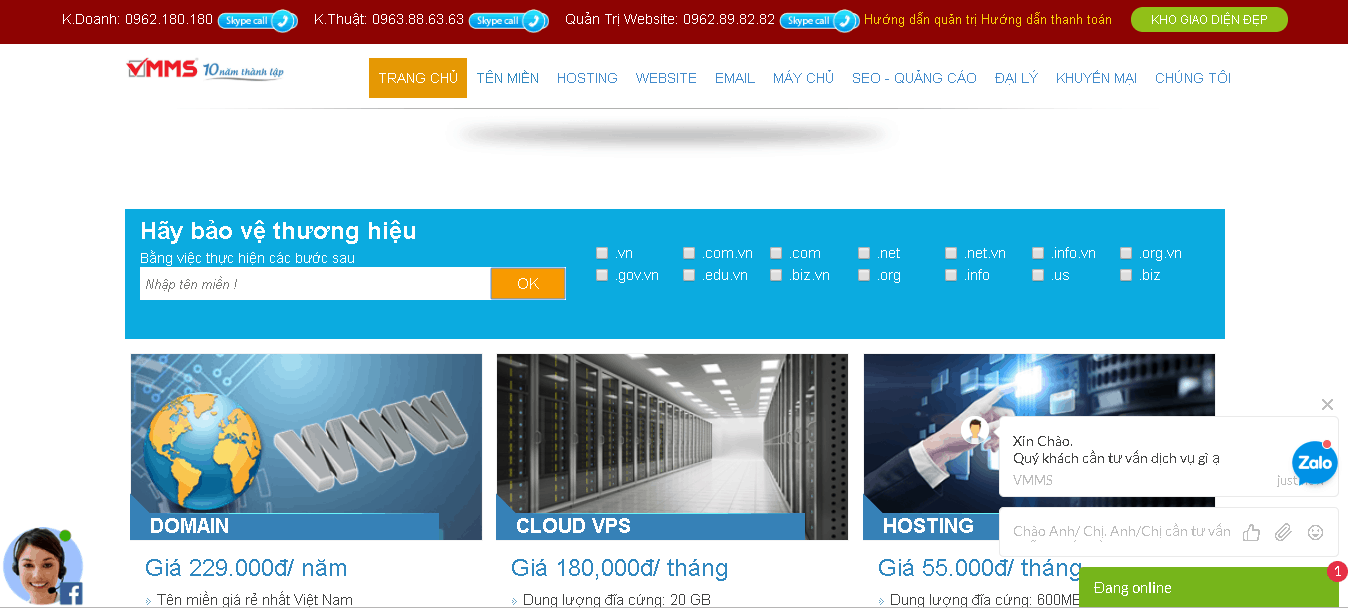 Web hosting provider VMMS was established in Vietnam in March 2007 and is among the top 20 hosting providers by market share in that country. Today, the company has more than 15,000 website hosting customers, not only in Vietnam but also in India. The VMMS website is available in Vietnamese.
Features and Ease of Use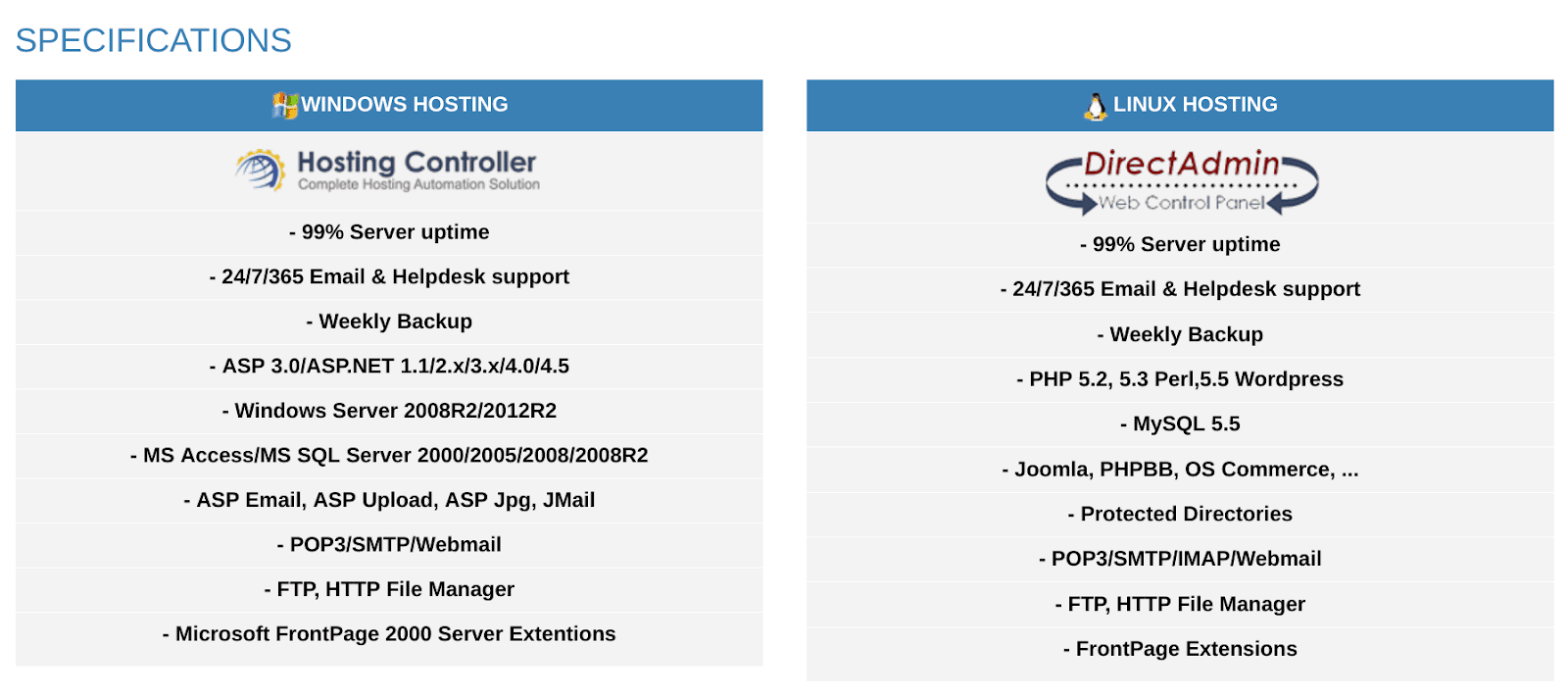 VMMS hosting's services include shared hosting, dedicated servers, reseller hosting, and VPS hosting. These web hosting solutions include the following standard features:
Windows Server 2008R2/2012R2
Free DNS management
FTP access
Highly configurable dedicated servers
Storage system with RAID 6 technology
A free hosting control panel
MS Access and MS SQL Server
Free subdomain
VMMS offers SSD hosting solutions for faster loading websites, and it boasts 99.9% network availability. Servers use hardware virtualization technology to ensure the highest levels of server resource sharing and compatibility. This means that a user's virtual machine will be able to recognize the hardware configuration and utilize it fully.
Their virtual servers are connected to high-speed network channels with static IP addresses, and they use both Linux and Windows operating systems. Linux users can choose between CentOS, Fedora, and Ubuntu. Windows users can choose between Windows Server 2008 and other supported operating systems. VMMS allows full server management with root access, remote desktop connection, reboot, build, rebuild, shutdown, restart and logs.
Archiving and backup data services are crucial for the reliability and stability of websites. VMMS includes free automatic backup-and-restore features in their VPS packages. Backups happen on a weekly basis, but these are only intended for management purposes, so clients who want access to these backups would have to make a request for them. While this vendor does not have SSL solutions for websites, they do include SSL and TLS in their email hosting solutions.
VMMS has created an easy-to-use hosting package that takes just ten minutes to set up.
Pricing and Support

VMMS shared hosting plans are relatively cheap. However, their VPS and dedicated server solutions are somewhat expensive compared to what other vendors are offering in the market. Prices are offered in Vietnamese dong, and clients can commit to paying on a monthly or yearly basis. In addition, they have seasonal promotions with occasional big discounts such as free web hosting for a year. There is no refund policy.
You can get in touch with the VMMS customer support team through various channels such as telephone, email, Facebook chat (when it's working), live web chat, and Skype. The technical support team is available round the clock, providing dedicated assistance. They show great enthusiasm and professionalism in resolving client issues. VMMS has a comprehensive knowledge base that covers a wide range of topics, and their FAQ section addresses most of the common questions raised by customers.