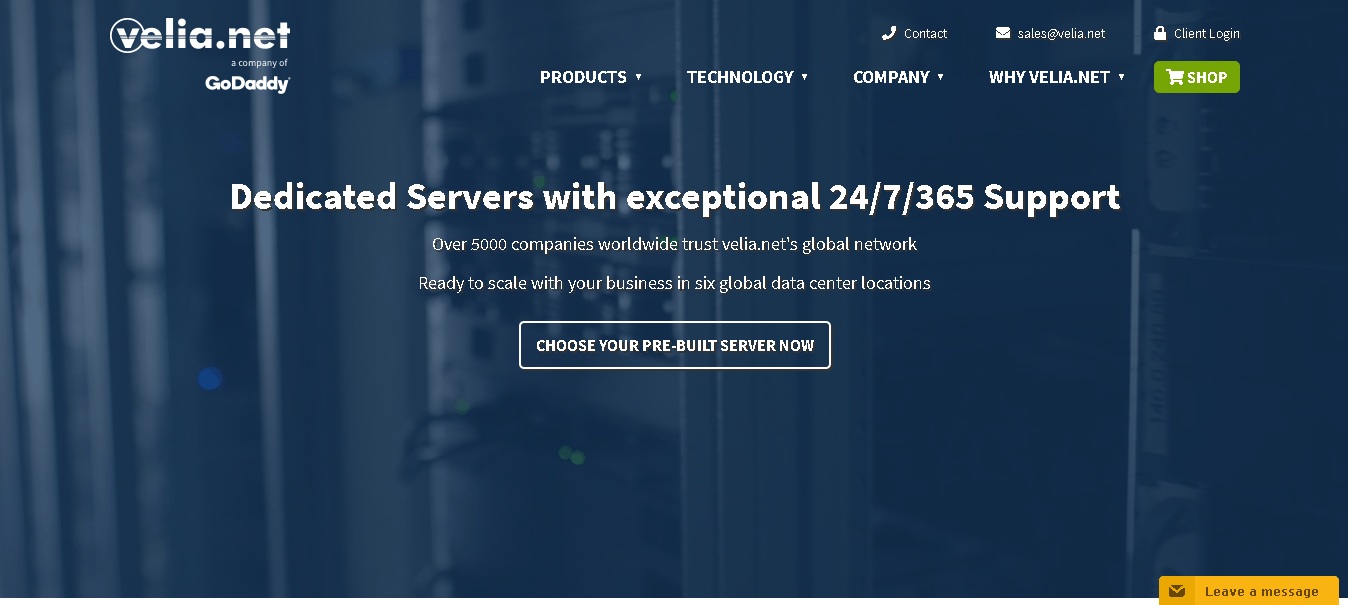 To compare the best web hosts, we hosted the same WordPress website on each one and tested performance, customer service, and value for money.
Check out the results here.
Part of the GoDaddy group, velia.net has been in business since 2003. It currently employs more than 30 people and provides services to 5,000 business customers around the world. The main website is in German and English, but the checkout flow is also available in Chinese. 
Features and Ease of Use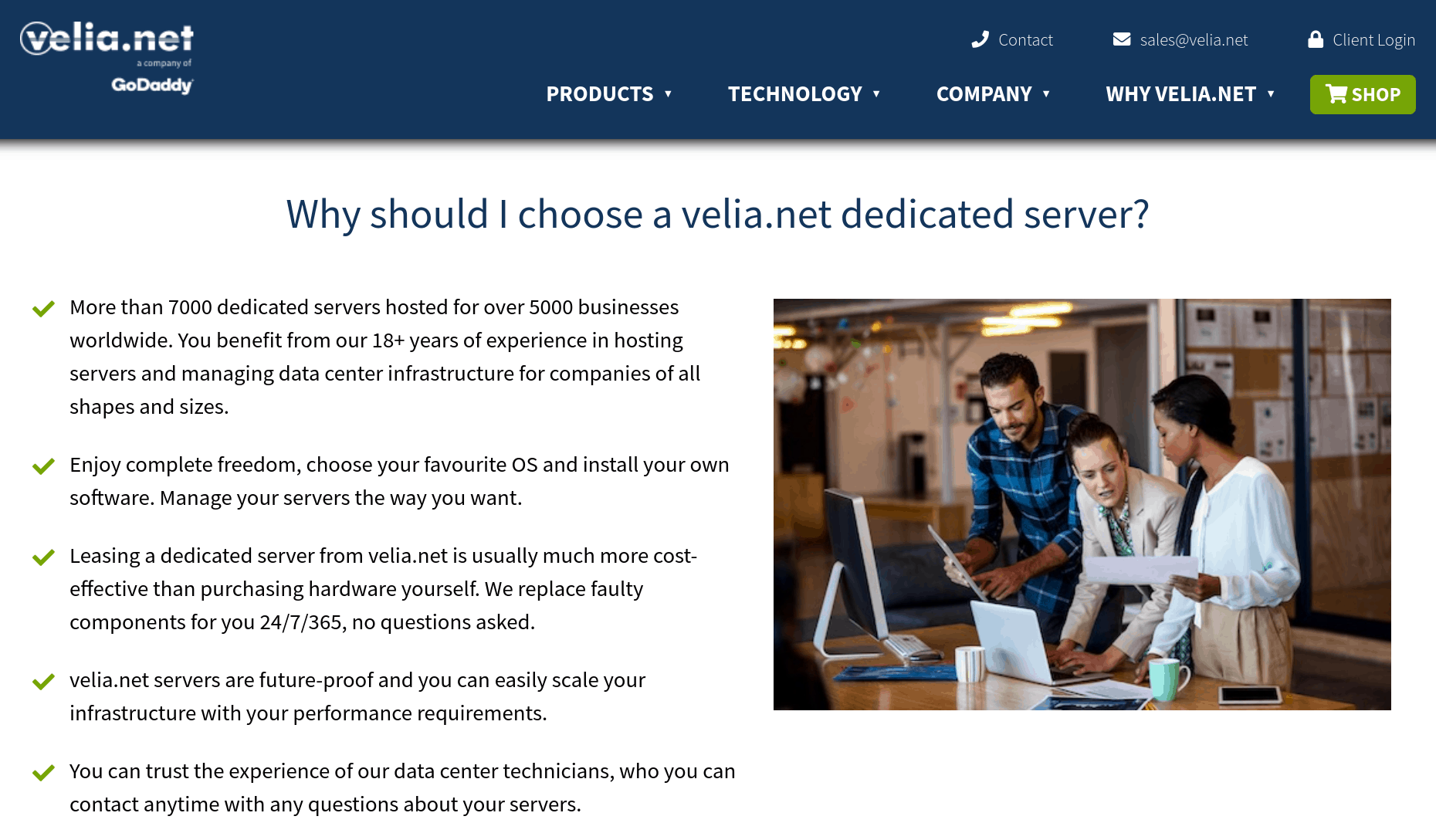 This provider's dedicated servers are designed primarily for enterprise-level clients. Their core features are:
99.9% uptime guarantee

Backup services available

Up 100 Mbps port traffic included

A choice of operating system

KVM/IPMI remote access included
The six velia.net data centers are strategically located around the world, in the U.S.A. (St. Louis, Miami, and Los Angeles), France (Strasbourg), Germany (Frankfurt), and Hong Kong. However, I confirmed with customer services that velia.net doesn't own the data centers. It's not a showstopper for me, but I do think you're more likely to get hardware issues resolved quickly and less likely to have resources oversold when your host owns its own data center(s). The good news is that velia.net owns all the equipment.
Customer services also confirmed a 99.9% uptime guarantee, which is around the industry average. However, digging into the terms of service reveals the sentence "…provides its services with an availability of 99.0% in the monthly mean," and it doesn't say what credits you'll receive in the event of excessive downtime. 
Pricing and Support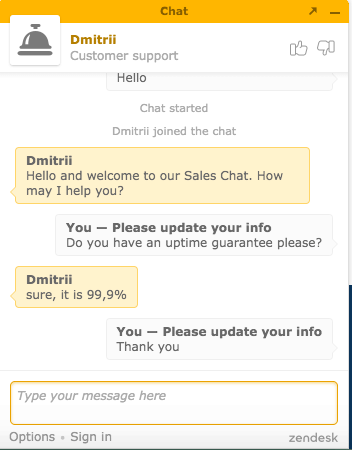 The dedicated servers start from an affordable base price. Prices increase in line with specifications, but they remain good value for money. You can configure your server at the checkout by choosing the operating system, storage, and RAM for additional monthly fees. 
There are no setup fees, and all purchases are made on a flexible month-to-month basis, which is good but means that there are no discounts for longer commitments.
Current customers have access to a client area, which may well include a decent set of self-support resources for all I know. The rest of us can contact the company via email or live chat. I was pleasantly surprised that my two mid-week, midday messages were answered instantly and expertly, for example.
How much does velia.net cost?
velia.net offers multiple plans priced highest to lowest. The price depends on which type of hosting plan you choose. You can see the updated pricing table (updated weekly) below.

Which velia.net plan should I get?
My recommendation is to start with a cheaper plan. You can always upgrade later on. velia.net can help you with the migration to a more expensive plan. The increase in visitors many times takes longer than expected and you shouldn't pay a lot of money until the need arises. Of course, your needs may vary, and you can consult with a hosting expert from velia.net here.

How good is velia.net's customer support?
velia.net is not ranked as one of our top web hosts. But that can also be a result of velia.net being a small, under the radar, hosting provider. There are advantages to a small hosting company – as a customer, you are more important to them. You can also check out our comparison of the most popular web hosting services here.