To compare the best web hosts, we hosted the same WordPress website on each one and tested performance, customer service, and value for money.
Check out the results here.
Established in 2009, Top Level Hosting (TLH) aims to provide professional, affordable hosting for customers in Romania and Europe. With two high-end Romanian data centers in Bucharest and Pitesti they provide inexpensive hosting packages featuring fantastic performance, security, and availability. Their catalog includes web hosting, VPS, and dedicated servers as well as colocated servers.
Features and Ease of Use
Although TLH doesn't offer as much variety or as many features as other hosts, they do provide everything you need:
Domain registration (not included in plans)
Webmail hosting
SSL certificates purchasable on request
cPanel and Softaculous script installer
R1Soft backups
SSD storage with RAID 10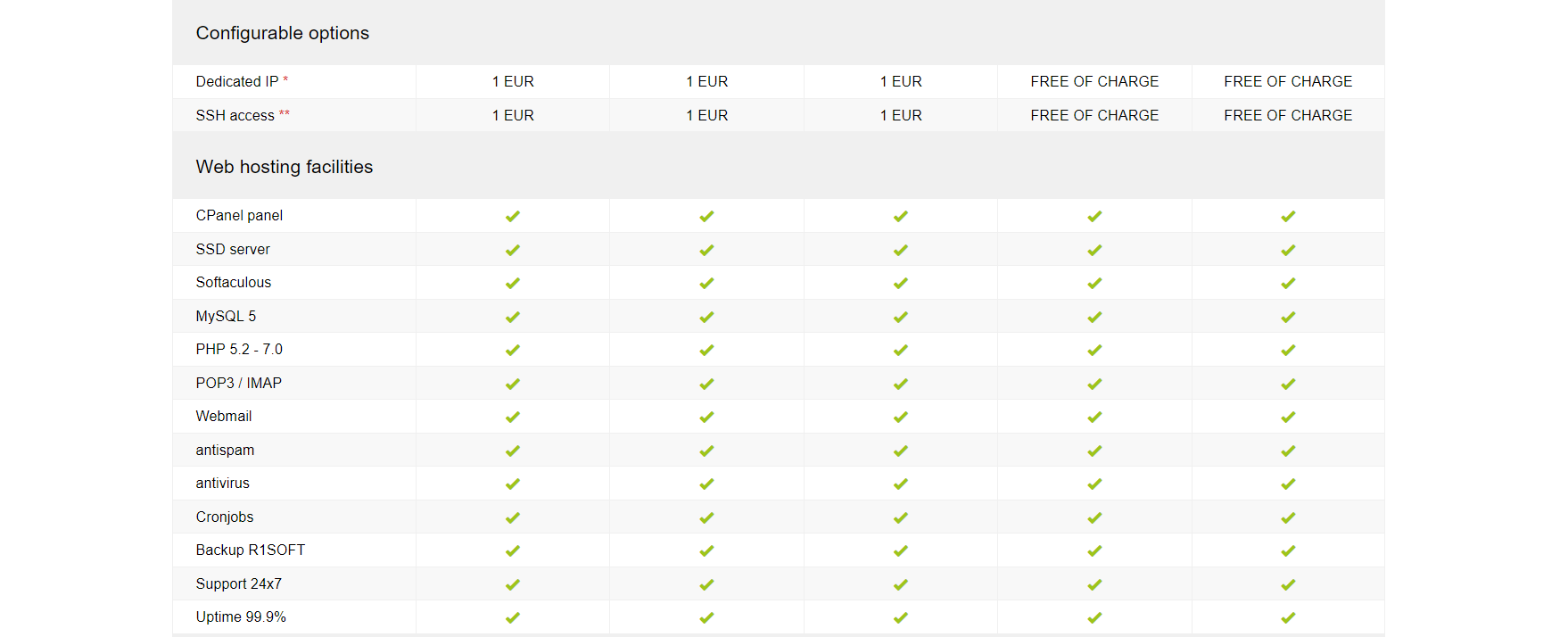 TLH's servers run on HP Proliant DL-120 G7 and DL-380 G7 servers with ECC RAM and Intel Xeon Quad Core processors, backed up by R1Soft backups and pure SSD storage with RAID 10 redundancy. Even their web hosting provides great performance with 1 GB of RAM and 1 CPU core for everyone. Thanks to multiple ISPs, the infrastructure includes high-capacity networks that enable TLH to provide 4 Gbps connections at all times. They also make use of Cisco network infrastructure and other top network connectivity providers for global reach.
Although their hosting products are a bit more minimalist, with only the essentials included out of the box, you can install pretty much anything else you want thanks to cPanel and Softaculous.
Pricing and Support
Web hosting products (but not VPS or dedicated server products) come with 30-day refund policy. They also offer a free web hosting plan for website designers and developers. If this sounds too good to be true, it almost is, because TLH have to review your request for your already-complete website before they give you your freebie.
TLH don't display any ads, their website migration services are free, and they will recommend your services to clients. You get 1 GB of storage, email hosting, discounts on .ro domains, and a range of billing options.
Web Hosting products come with unlimited bandwidth, FTP accounts, and subdomains as well as 1 CPU core and 1 GB RAM. There are five plans that offer 2, 6, 10, 25, or 50 GB of SSD storage and 1, 4, 10, 20, or 40 domains. A dedicated IP or SSH can be added for a monthly fee but comes for free with the two top plans, and the top plans also provide unlimited email accounts and databases.
Reseller Hosting plans come with unlimited traffic, domains, email accounts, subdomains, and databases. The only difference between the plans is the 15, 30, 60, or 120 GB of storage.
VPS SSD Hosting plans come with unlimited traffic, 100 Mbps uplink, and no setup fees. You can purchase server administration and a cPanel license extra. The options are:
Level 1: 1 GB RAM (2 GB burst), 2 vCPUs, and 50 GB storage
Level 2: 2 GB RAM (4 GB burst), 2 vCPUs, and 50 GB storage
Level 3: 4 GB RAM (8 GB burst), 2 vCPUs, and 50 GB storage
Level 4: 6 GB RAM (12 GB burst), 2 vCPUs, and 50 GB storage
Level 5: 8 GB RAM (16 GB burst), 2 vCPUs, and 50 GB storage
Dedicated Servers range from a single Quad Core to two Six-Core CPUs. You can also choose between 16, 32, or 128 GB of ECC RAM. A single IP address is provided, but you can purchase additional IPs as well as cPanel/WHM and R1Soft backups.
You can access technical support 24/7 through the TLH ticketing system. Live chat and phone support are available on weekdays from 10 am to 8 pm. While the knowledge base provides helpful information, it could be more comprehensive.