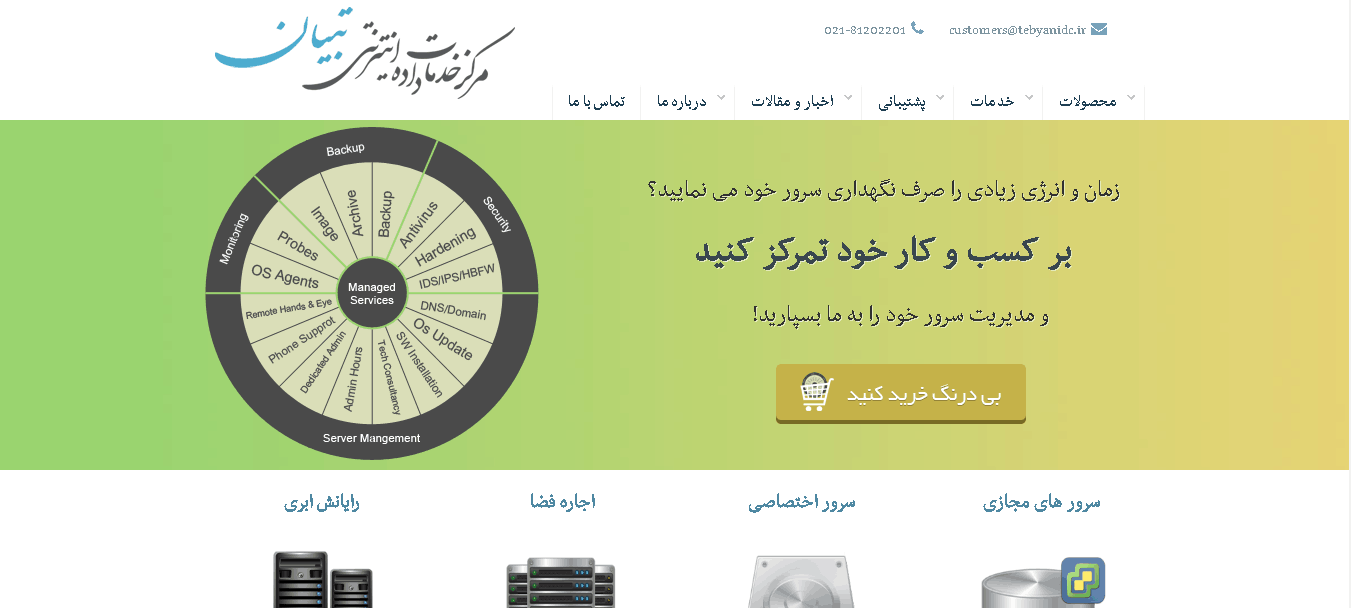 Tebyanidc owns and operates the Tobyan Internet Data Center. Launched in 2009, the facility holds
72 server racks in ​​500 square meters over four floors
. They're located in Iran and their website is in Persian.
Features and Ease of Use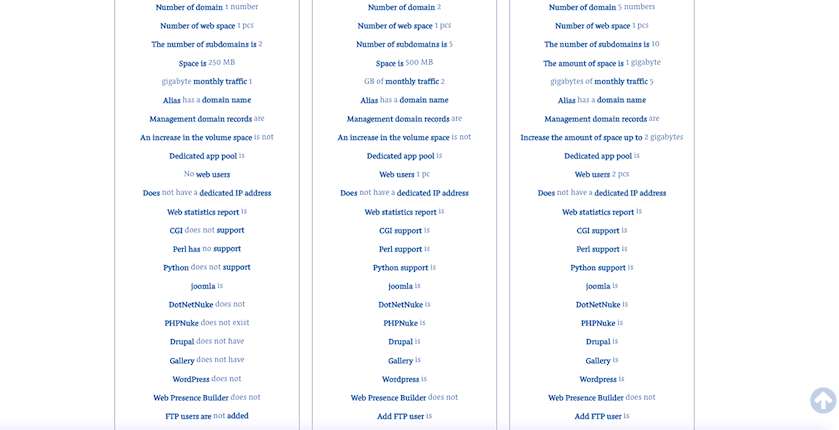 Tebyanidc provides a wide range of web hosting services, including shared hosting, virtual servers, cloud computing, mail hosting, and dedicated servers.
Their shared hosting packages come with the following core features:
Choice of Windows or Linux OS
Parallels Plesk control panel
Automatic backups
From one to five domains per account
From 250 MB to 5 GB disk space
From 1GB to unlimited monthly traffic
On their plan listing pages, Tebyanidc offers a choice of five Windows and five Linux plans. The resource quotas for both operating systems are the same. Note that storage and bandwidth quotas for all their shared hosting plans are rather limited (capped at 5GB storage even if you're on the highest-tier business shared hosting plan), so if you want something more substantial, you'll have to go for their VPS or dedicated server packages.
Aside from the most basic plan, all shared hosting plans support CGI, Perl, and Python. There's also support for ASP.NET and the rather outdated PHP 5.3 and MySQL 5.1. That said, given the limited number of databases and resources, I wouldn't recommend Tebyanidc's basic shared hosting services for more tech-savvy users.
On the plus side, their corporate plans come with a few extra features, such as a website building tool, antispam and antivirus protection, and much higher database allowances.
Pricing and Support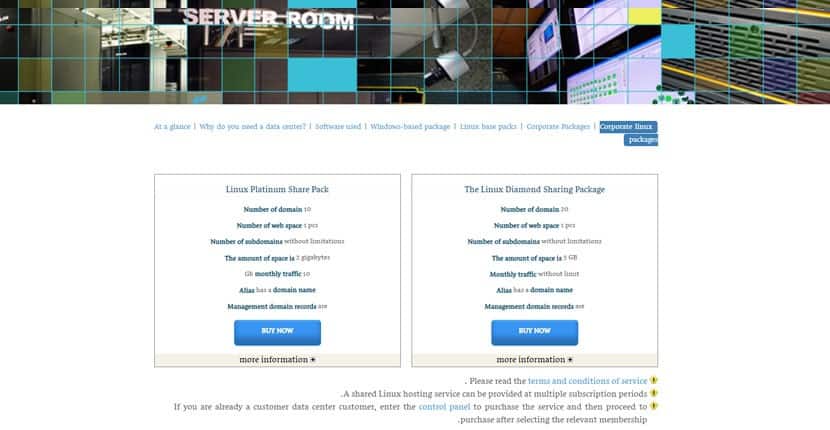 The plan listing pages display prices in USD, which appear to be excessively high considering the resources and featureset they offer. However, when you visit their online store, you'll find much more reasonable prices quoted in Iranian rials. They offer plans with billing terms of three, six, and 12 months only. Be sure to take into account that domain registration and SSL certificates are added costs.
They do offer very good customer service. Support staff are available 24/7 by email, phone, or ticket. If you'd prefer to resolve issues on your own, they also have a fairly substantial FAQ section on their website. Overall, I was satisfied with the level of service they offer their customers, although I'd have preferred a live chat option as well.