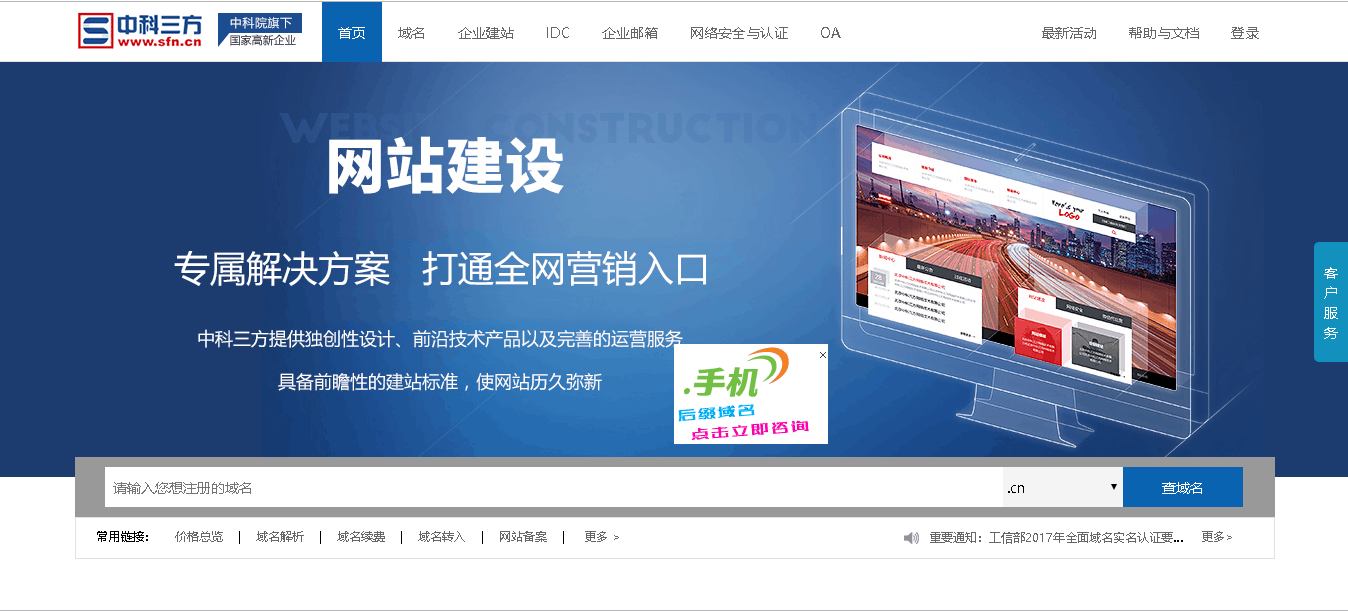 With over 16 years of experience in the Chinese hosting market, Zhongke Sanfang is a one-stop-shop for internet services, domains, SSLs, and web hosting solutions. It powers 80% of government agency websites, many institutional websites, and large enterprise websites. The company's website is in Chinese.
Features and Ease of Use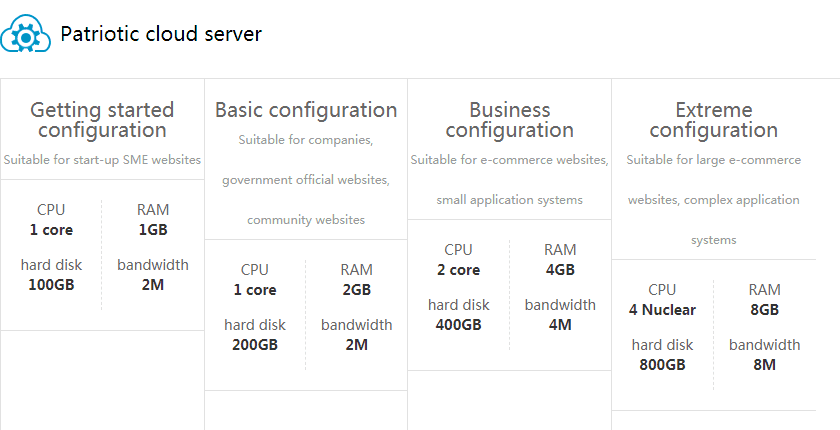 When you sign up for hosting with Zhongke Sanfang, here are some of the features you will be able to access:
Domain name registration

Unlimited monthly bandwidth

Web-based emails

FTP management

ASP, ASP.NET, .Net 2.0/3.0/3.5
One area that Zhongke Sanfang seems to excel in is web security. Every customer gets 10GB DDoS anti-attack bandwidth and protection against data mining for commercial purposes. It also provides premium SSL certificates from trusted vendors and website trust certification. I think that's why almost all Chinese government agencies have entrusted it with their websites.
Here's a rundown of their hosting packages:
Shared economy plan

– suitable for personal websites with 1,000 visitors per day

Getting Started configuration plan

– suitable for startups/SME websites with up to 1,500 visitors per day

Business configuration plan

– suitable for medium-sized e-commerce websites and small applications

Extreme configuration plan

– ideal for large online stores, gaming websites, SaaS applications, and company portals
Speed and performance are built-in to Zhongke Sanfang servers, which enable it to deliver an impressive 99.999% uptime guarantee. It has a 6-line machine room that's equipped with enterprise-grade servers and connected to multiple fiber optic networks with no cross-network bottlenecks. Thanks to its solid hosting, customers are assured of high availability and faster page load times.
Design-wise, the Zhongke Sanfang website is not that great. I had a hard time accessing and navigating different pages. I would have loved to see an English version, considering it powers over a half of the Chinese government agencies with a global reach.
Pricing and Support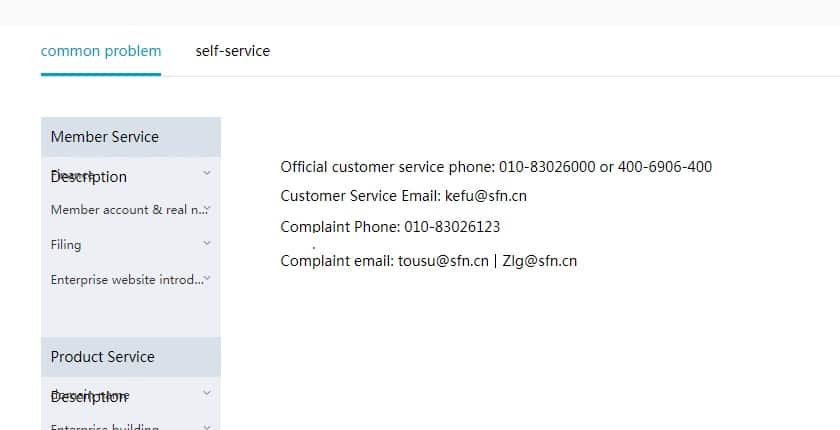 From the Pricing Overview page, I had a sweeping viewing of the plans on offer starting with domains, business mailbox, network security, servers, and value added services. Plans can be purchased for periods of one year to ten years. Its starter package is quite affordable, but as you move up, you'll pay more because of the additional features and resources. Multiple payment options are supported, but it seems that AliPay is prefered over wire transfer or online banking.
I'm not sure about the quality of its support team, but it's great that they offer multiple support channels like email and hotlines. I tried starting a chat, but it didn't lead anywhere since I received an automated response with an email address to contact for assistance. If you want to understand how Zhongke Sanfang's control panel works, you can refer to the tutorials available in their knowledge base.