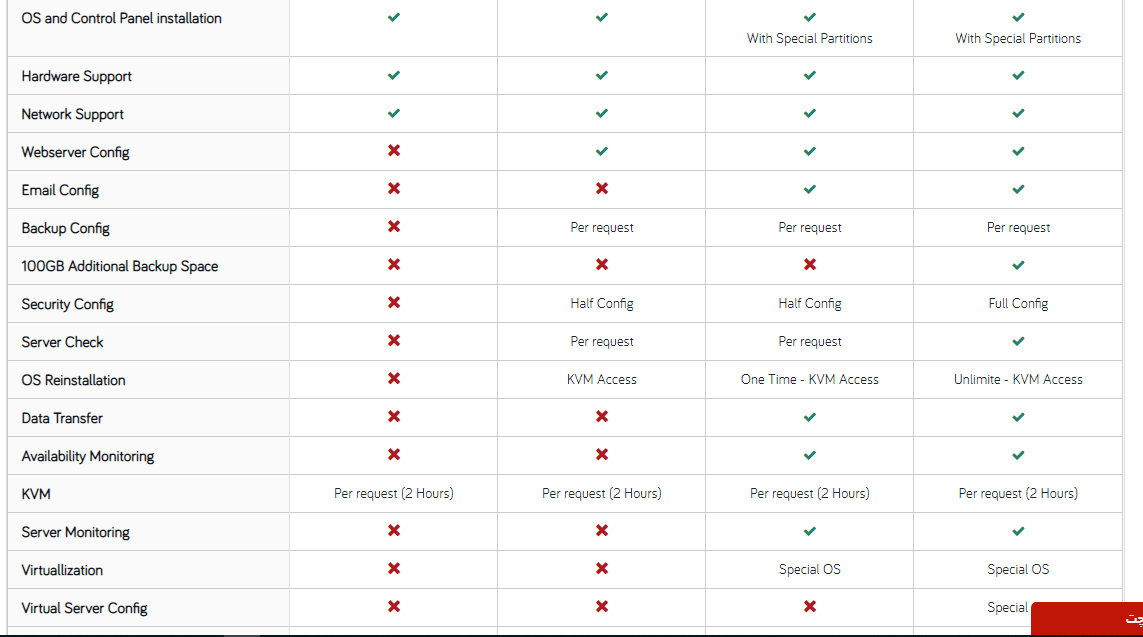 ServerPars is a web hosting company based in Iran. Although it does not state its founding date, the hosting company has been in operation for quite some time. Its offering range from Linux hosting to Windows hosting, VPS servers, dedicated servers, and SSL certificates, among others. The ServerPars website is available in two languages: English and Persian.
Features and Ease of Use
ServerPars web hosting services come with the following standard features:
Free transfer of information

Free SSL certificates

Dedicated IP address

Plesk/cPanel control panel

Weekly backups

Unlimited FTP accounts

Free domain name 

PHP support

Unlimited databases
Most of ServerPars VPS and dedicated servers are hosted locally in Iranian data center locations. Moreover, the vendor has other server locations overseas, suitable for those users whose websites require high availability with servers located near their businesses. These servers are in several countries, including the United Kingdom, France, Germany, and the Netherlands.
ServerPars offers both Windows and Linux web hosting solutions, to give customers a wide range of hosting products to choose from as well as those that align with their business requirements. Depending on what you choose, users get to host their websites powered by either Plesk or cPanel control panel.
At all accounts levels, the hosting solutions come with unlimited databases, unlimited FTP accounts, unlimited sub-domains, and SSL certificates. Backups of users' information are offered by a remote server to offer further security and data protection. While some of the solutions offer hourly backup services, others come with daily and weekly backup options.
The ServerPars website is quite lacking, especially to customers who do not speak Persian. Some of the content on the website cannot be fully translated into the English language, even when you use Google Chrome's translate features. Also, it has a very poor design that does not display some of the multimedia content on the user's browser.
Pricing and Support
ServerPars web hosting solutions are quite affordable, even for small businesses on a tight budgets. The hosting solutions, however, are offered with a minimum subscription of at least one month. There are also 10%, 15%, and 30% discounts on one-year, two-year, and three-year service purchases, respectively as of the time of writing this review. Prices are listed in Iranian rials as well as U.S. dollars.
ServerPars' professional services feature up to a 99.9% uptime guarantee with a compensation plan in case of downtime. In addition, monthly service fees can only be returned within 24 hours after the purchase of the service, while annual service fees offer up to a seven-day return policy.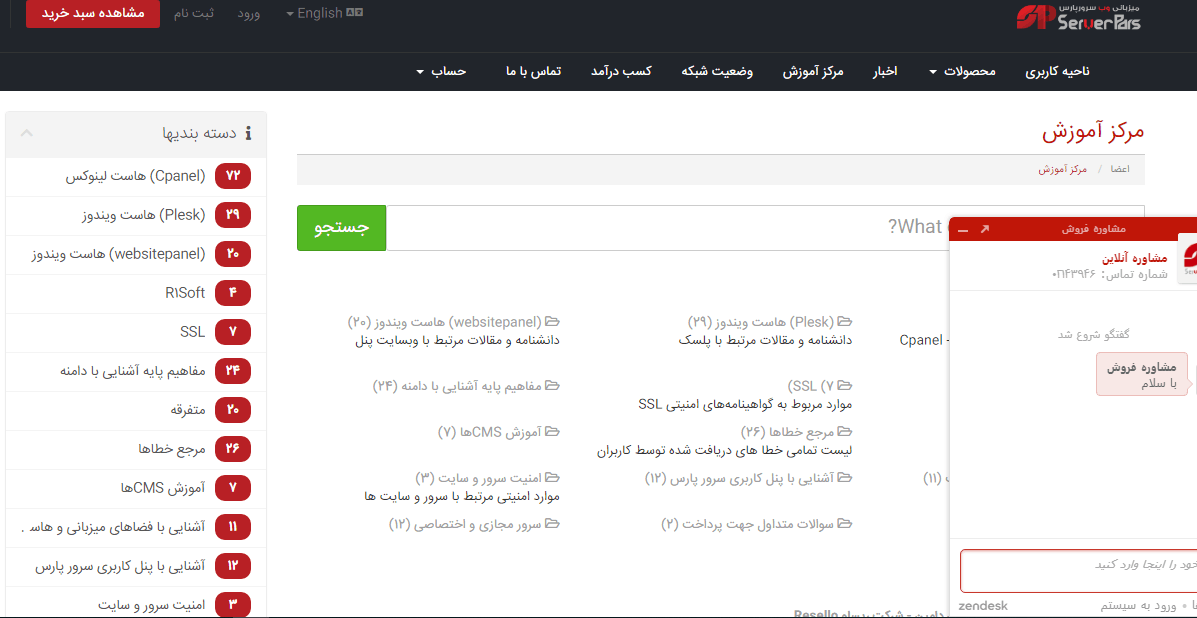 Potential customers can contact ServerPars 24/7 support service via several channels: telephone, email, and ticketing system. That said, this hosting firm does not seem to have live chat support.
ServerPars possesses a fairly detailed knowledge base that can prove useful especially to DIY customers.