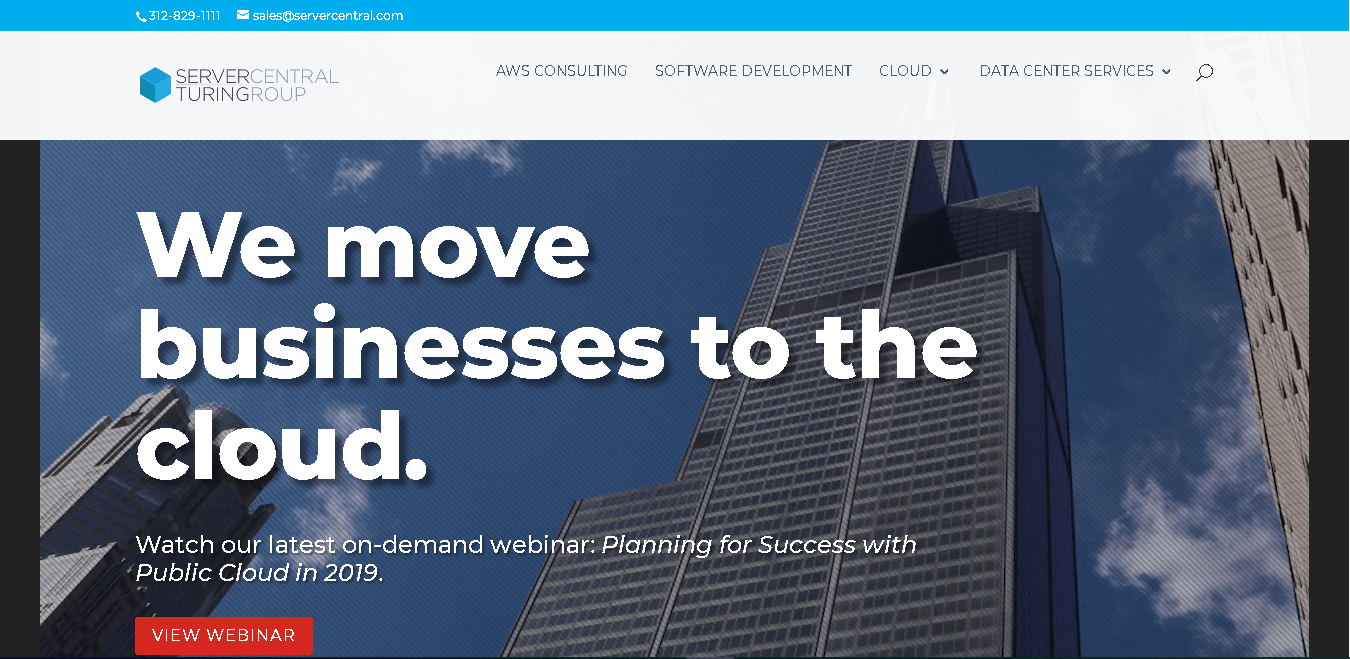 ServerCentral is a leading American provider of managed data center solutions. The company was established in 1999 and its headquarters are in Chicago, Illinois. They offer cloud solutions, colocation, managed services, and data recovery services to businesses of all sizes in India, Brazil, Turkey, Canada, and other countries around the world.
Features and Ease of Use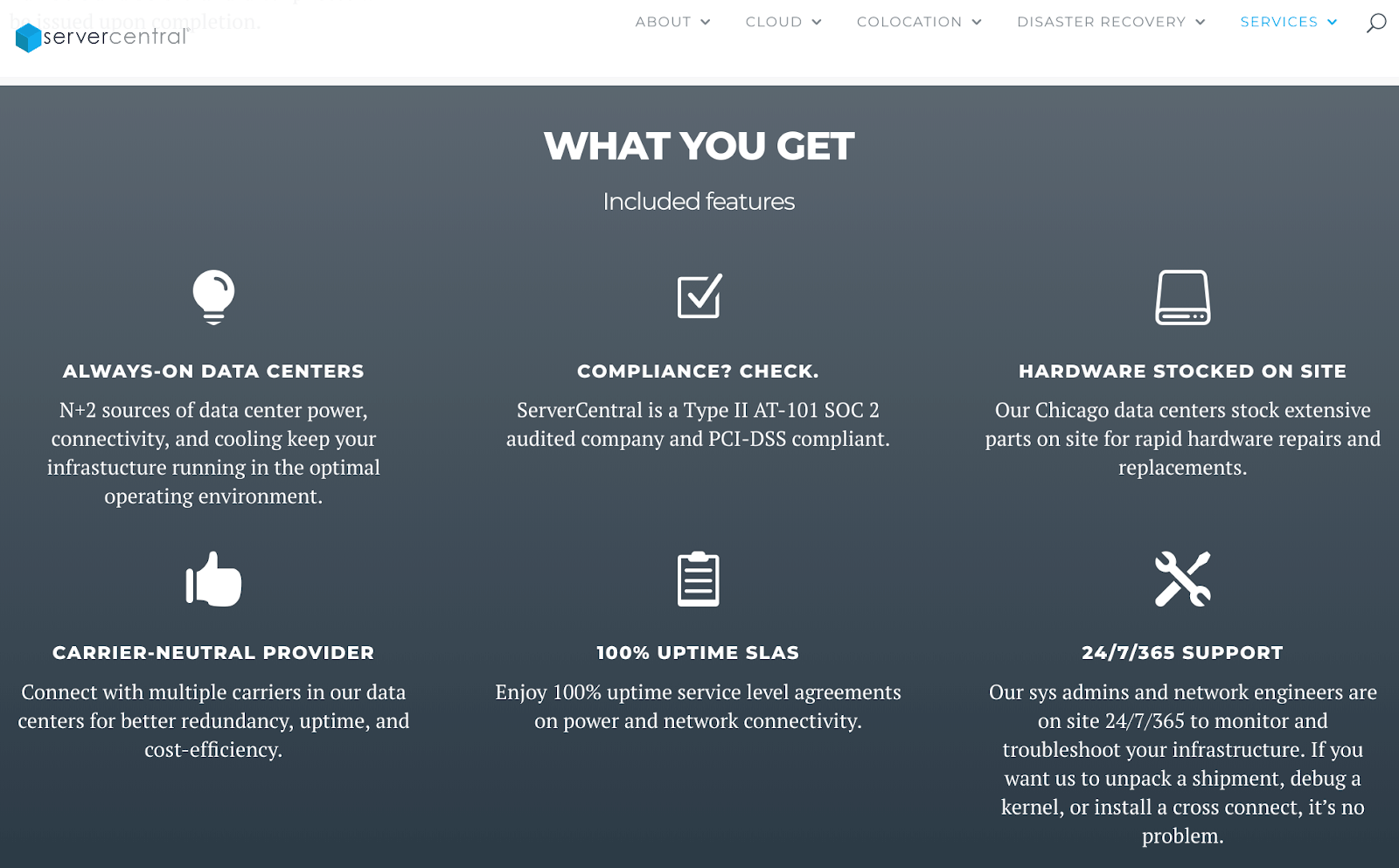 ServerCentral provides the aforementioned managed IT infrastructure solutions, colocation services, virtualization, dedicated servers, and cloud services. They don't offer VPS or shared hosting solutions.
Some of the common features of ServerCentral's services are:
2-factor authentication and biometric access
Fully managed disaster recovery as a service (DRaaS) solution
Powerful firewall
Distributed denial of service (DDoS) mitigation
N+1 redundant UPS systems
Redundant gigabit ethernet (GbE) uplinks
ServerCentral's hosting servers are housed in their main data centers located in the U.S., the U.K., the Netherlands, Japan, and Australia. Their colocation and dedicated servers are offered at Equinix data centers. To guard against power failure, all these data centers are equipped with N+1 redundant UPS systems and have a diesel generator that can maintain power for up to 36 hours.
ServerCentral offers a fully managed DRaaS solution to provide automated failover for virtualized infrastructure, and they give clients the ability to use any cloud platform or infrastructure as a restore point for their data, servers and applications. ServerCentral utilizes a redundant fiber optic network that connects their diverse networks, and they have diversified their network by peering with major local networks. ServerCentral's colocation and disaster recovery services are PCI DSS compliant, but they have yet to expand their PCI DSS coverage to their hybrid cloud, private cloud, and dedicated server solutions.
ServerCentral provides advanced colocation solutions that encompass power services, colocation space services, media conversion services, and cross-connect services. For entrepreneurs with large, busy, and complex websites, this vendor offers the flexibility to operate multiple servers simultaneously, providing additional power and redundancy.
ServerCentral does not include a control panel with any of its plans, so customers who require this will either have to use another hosting provider or conjure up their own control panel. This company also seems to struggle with upgrading from one plan to another. The process has not (yet) been streamlined, so users often find it takes a little longer to upgrade with them than with their competitors. On the plus side, it is extremely rare to hear customers complain about the integrity and robustness of this vendor's hosting solutions once the upgrade is complete.
Pricing and Support
ServerCentral's prices are quite expensive and may strain the budgets of many small businesses. But for bigger businesses that can afford to spend a little more on hosting solutions, this vendor is cut above the rest. All their feature-packed plans can be subscribed to on short monthly contracts.
The company offers a 100% uptime guarantee, but there is no compensation plan and no money-back guarantee for new customers.
You can contact ServerCentral's responsive, polite and helpful 24/7 support team using their toll-free telephone number or via email. You can also connect with them on their social media channels or open a support ticket, but this vendor does not have a live chat. They do have a knowledge base with a blog that is packed with informative tutorials for users who prefer to support themselves.