ServeByte is an Irish hosting provider that began its operations in 2005. This vendor offers a variety of hosting services including shared hosting, virtual private servers, and dedicated servers. Its solutions are ideal for small and medium-sized enterprises.
Features and Ease of Use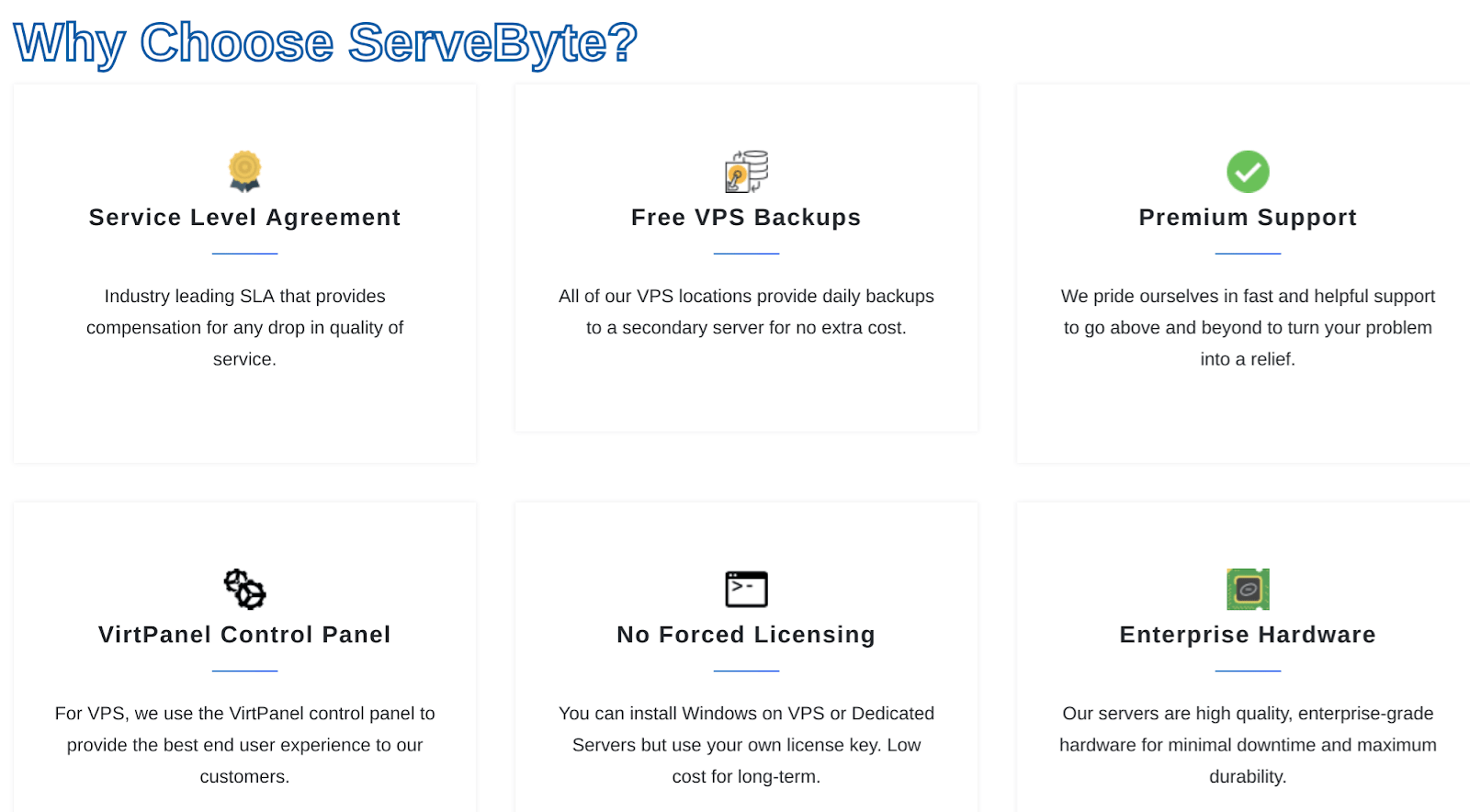 ServeByte's web hosting solutions include the following features:
Windows and Linux operating systems
Unlimited MySQL databases
Unlimited email accounts
cPanel and WHM control panel
More than 100% uptime SLA
Redundant power and network
ServeByte uses a fully redundant network architecture with no single points of failure, which ensures their clients' websites and applications never experience downtime. They give you access to WHM cPanel which allows you to create your own cPanel accounts for the websites you operate. ServeByte's website claims to offer a classic hosting uptime SLA of 100% and a cloud hosting uptime SLA of 10,000% (which must surely be a mistake).
This vendor uses the Advanced Encryption Standard to ensure secure connections for their customers. They deploy VPS servers within minutes of receiving a customer's hosting invoice, but their dedicated servers take a long time to load, sometimes as long as 36 hours (or more). ServeByte does not offer backup solutions, and – according to their terms of service – they would never take responsibility for any loss of data that your website might experience, so customers have to organize their own website backups. This vendor offers no SSL certificates, whether free or paid.
Pricing and Support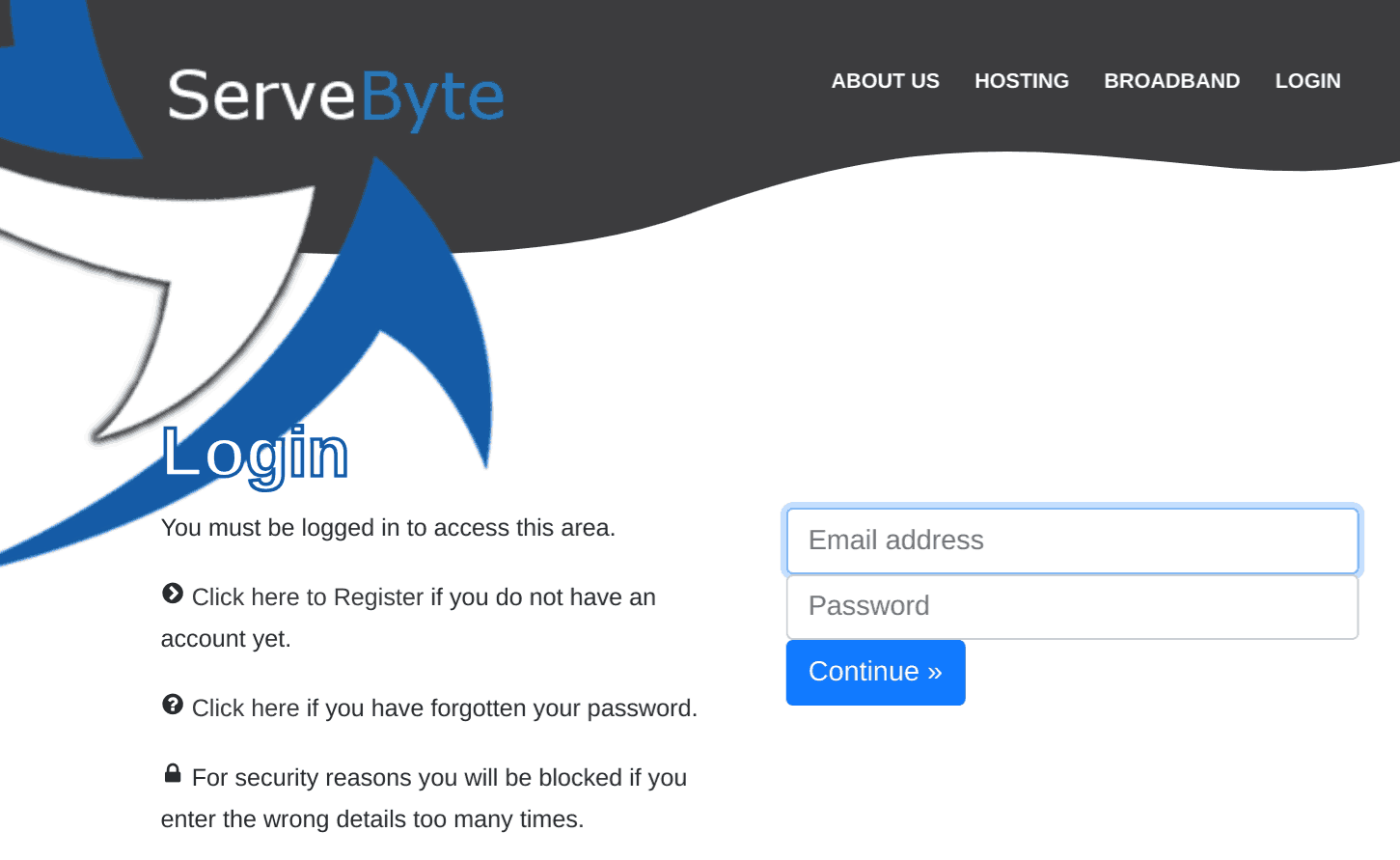 You can pay for ServeByte's services on two billing cycles: monthly or annually. Their prices are reasonable, and they have made it easy to scale from one hosting plan to the next. They promise an uptime guarantee of 100% with an assurance that you will be compensated for downtime. It's all the more surprising, then, that this vendor experiences considerable downtime occasionally, with some downtime events having lasted more than 24 hours. Also, some customers have reported as many as five instances of downtime in less than two months. With ServeByte, there is no money-back guarantee.
As far as I can tell, it seems that Servebyte's website doesn't provide a telephone number, email address, or live chat for prospective customers to inquire about their hosting solutions. It appears that the only option to contact the company is by registering an account and logging in.
This company's claims to offering premium support are backed by existing customers who confirm that the support team is very skilled in all hosting issues. They are polite and professional in all their dealings with their customers, and their ticketing system has a very short waiting time; sometimes as short as just a minute. They promise no ticket escalation because each issue is assigned to a person with the skills and system access rights necessary to solve any issue entirely. Furthermore, you will receive accurate progress reports including the estimated time left to completion. This is all good because ServeByte's online documentation leaves a lot to be desired in terms of helping you solve your own problems.