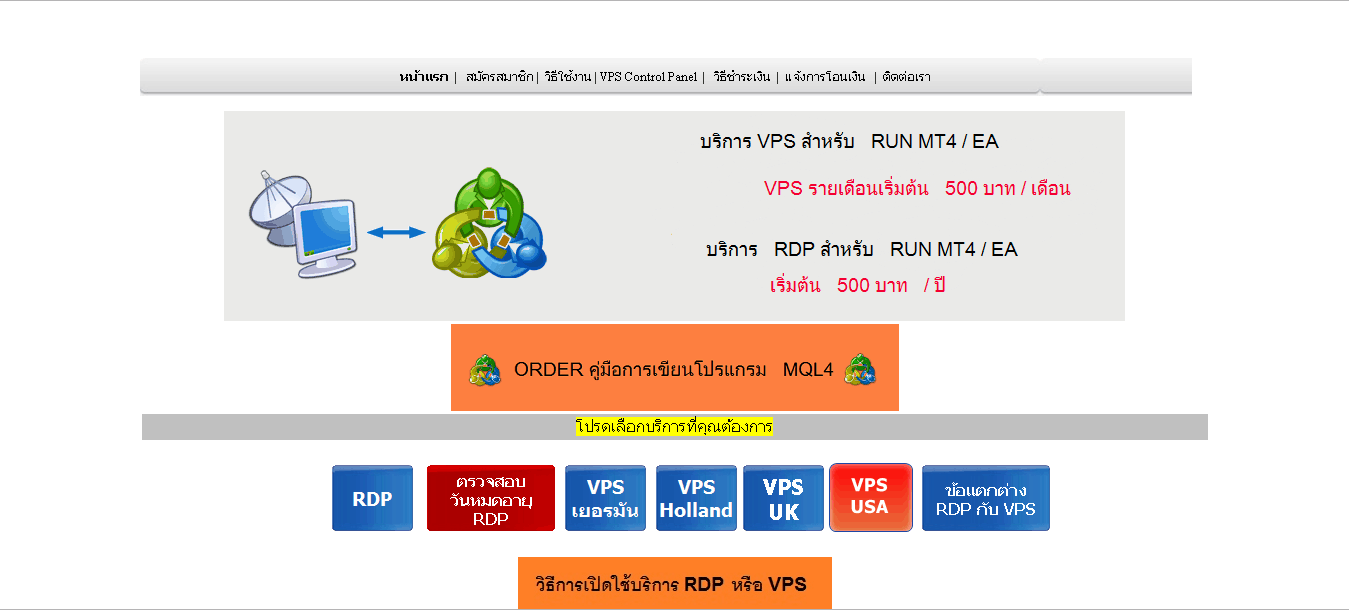 To compare the best web hosts, we hosted the same WordPress website on each one and tested performance, customer service, and value for money.
Check out the results here.
Serv4fx.com is a Thai company that specializes in VPS hosting for foreign exchange (forex) trading. You'll know what this means if you really need it, otherwise you can look away now.
This vendor's very basic website is available only in Thai.
Features and Ease of Use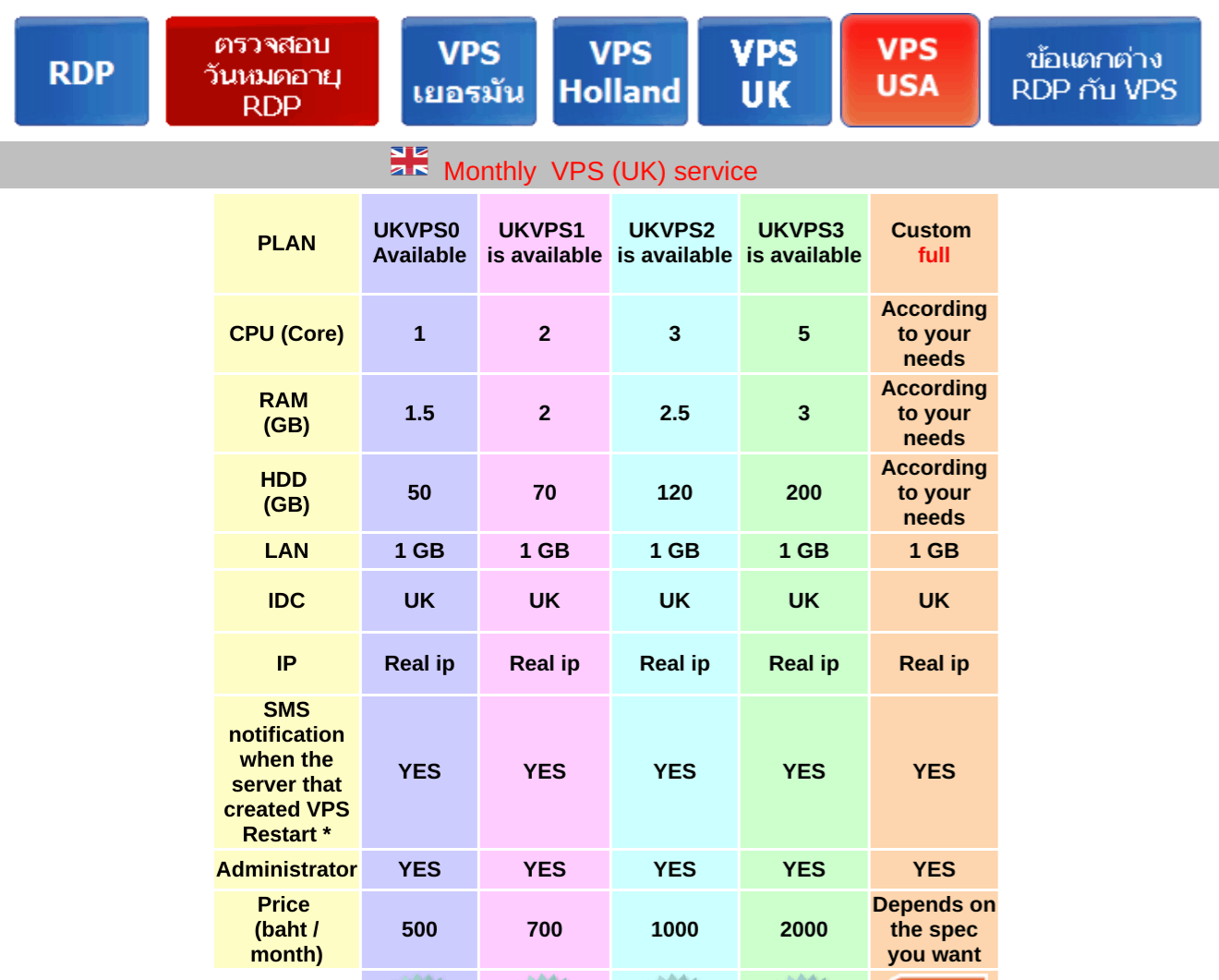 Serv4fx.com sells forex-focused VPS and Remote Desktop (RDP) plans that come with the following core features:
Choice of server locations

Up to 6-core CPU

Up to 4 GB RAM

Up to 250 GB HDD storage

Fully customizable plans available
Serv4fx.com sells a choice of RDP plans that allow access to trading accounts from anywhere in the world, with the benefit of the VPS server always having a high-speed and uninterruptable internet connection to the backend brokerages.
There is a choice of VPS plans with a variety of different server locations so you can choose to have data held in the U.S., U.K., Germany or the Netherlands. As well as selecting a server location, you can either select a base plan or configure a package to your exact needs by adding CPU cores, RAM, HDD, or LAN.
Notably, the plans use the increasingly out-of-favor HDD storage instead of the ten times faster SSD storage, and Serv4fx.com will not take any responsibility for backups (so it's up to you to take care of that). If uptime is important to you, you should keep in mind that there is no advertised uptime, and – since the servers are co-located – you could experience slow response times to technical issues.
Finally, this vendor's hosting plans do not allow BitTorrent, Camfrog, or other illegal websites to be used.
Pricing and Support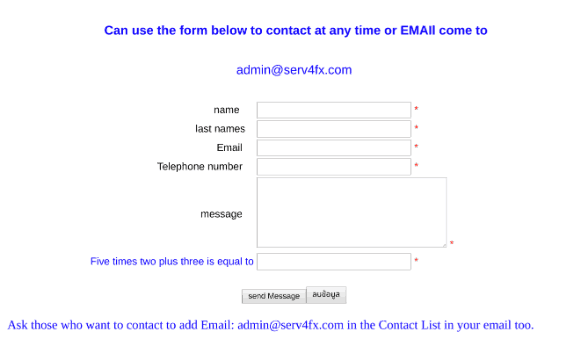 It's hard to compare the prices with other similar companies because it's rare (but not unknown) for a hosting vendor to focus on VPS solutions for forex trading. That said, the prices seem comparable with regular VPS companies.
Plans are only available on monthly terms, so there are no discounts for long term commitments. The company also reserves the right not to refund you except if it fails to provide the promised service.
Signing up is a two-stage process of sending your payment by bank transfer, then contacting the team to begin the setup process. So there are no easy options for signing up simply online.
There is no indication of this vendor's business hours or expected response times. Customer service is limited to email and online form (which amounts to the same thing), but my attempt to initiate an email conversation, in English, received no response.
There are a few informative articles on the vendor's website, but not enough to be much use.
How much does Serv4fx.com cost?
Serv4fx.com offers plans from $1 to $7. The price depends on which type of hosting plan you choose. You can see the updated pricing table (updated weekly) below.

Which Serv4fx.com plan should I get?
My recommendation is to start with a cheaper plan. You can always upgrade later on. Serv4fx.com can help you with the migration to a more expensive plan. The increase in visitors many times takes longer than expected and you shouldn't pay a lot of money until the need arises. Of course, your needs may vary, and you can consult with a hosting expert from Serv4fx.com here.

How good is Serv4fx.com's customer support?
Serv4fx.com is not ranked as one of our top web hosts. But that can also be a result of Serv4fx.com being a small, under the radar, hosting provider. There are advantages to a small hosting company – as a customer, you are more important to them. You can also check out our comparison of the most popular web hosting services here.