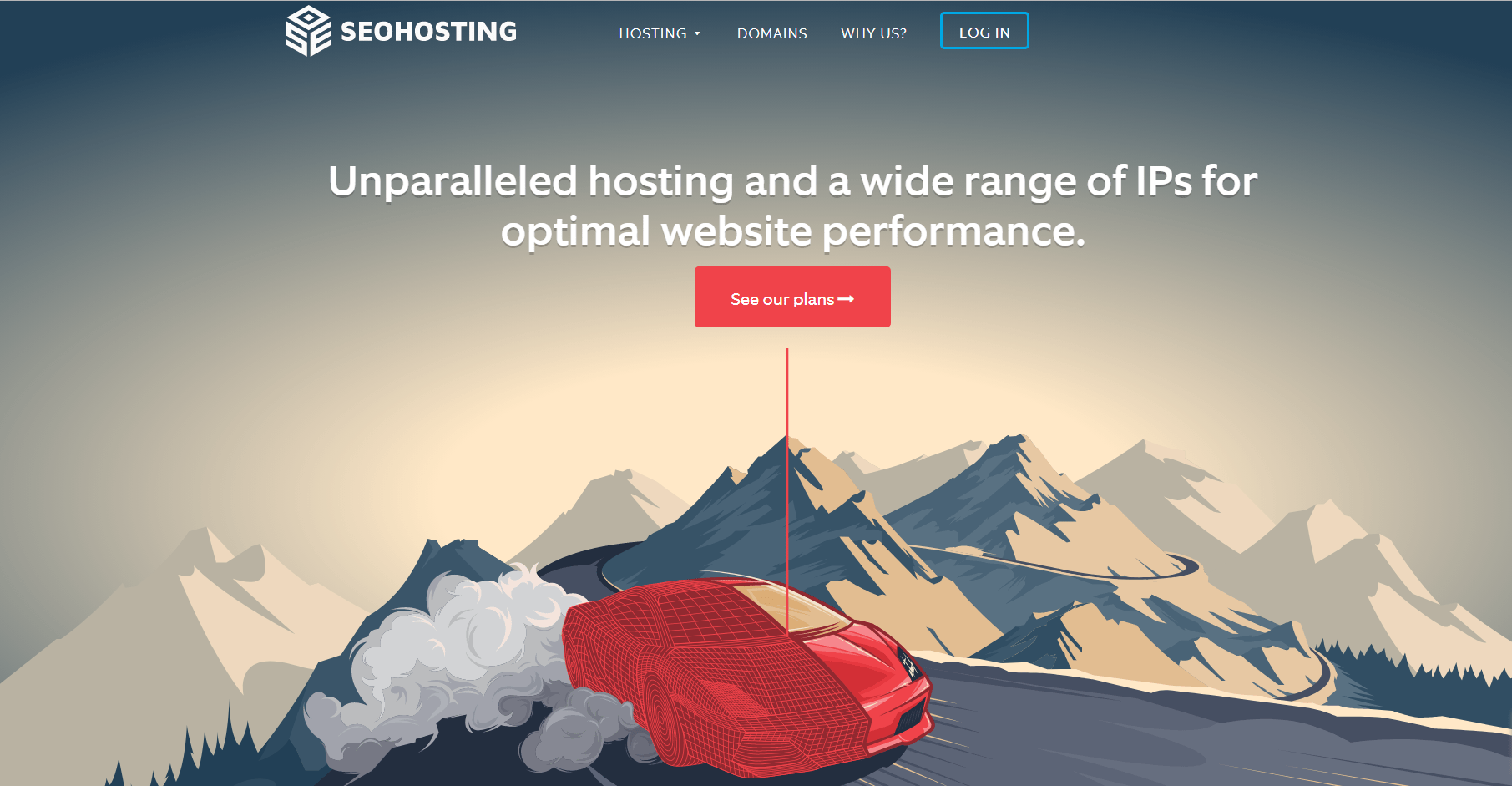 American website hosting provider SEO Hosting was founded in 2003. They provide shared hosting, VPS hosting, dedicated hosting, and domain registration. Their website and support are available only in English, but they serve more than 1000 customers worldwide.
Features and Ease of Use
SEO Hosting offers all the same features provided by most website hosting providers, including shared, VPS and dedicated hosting, plus domain registration and SSL certificates. Somewhat uniquely, they also offer SEO hosting (sometimes called multiple IP hosting) for those who are serious about search engine optimization.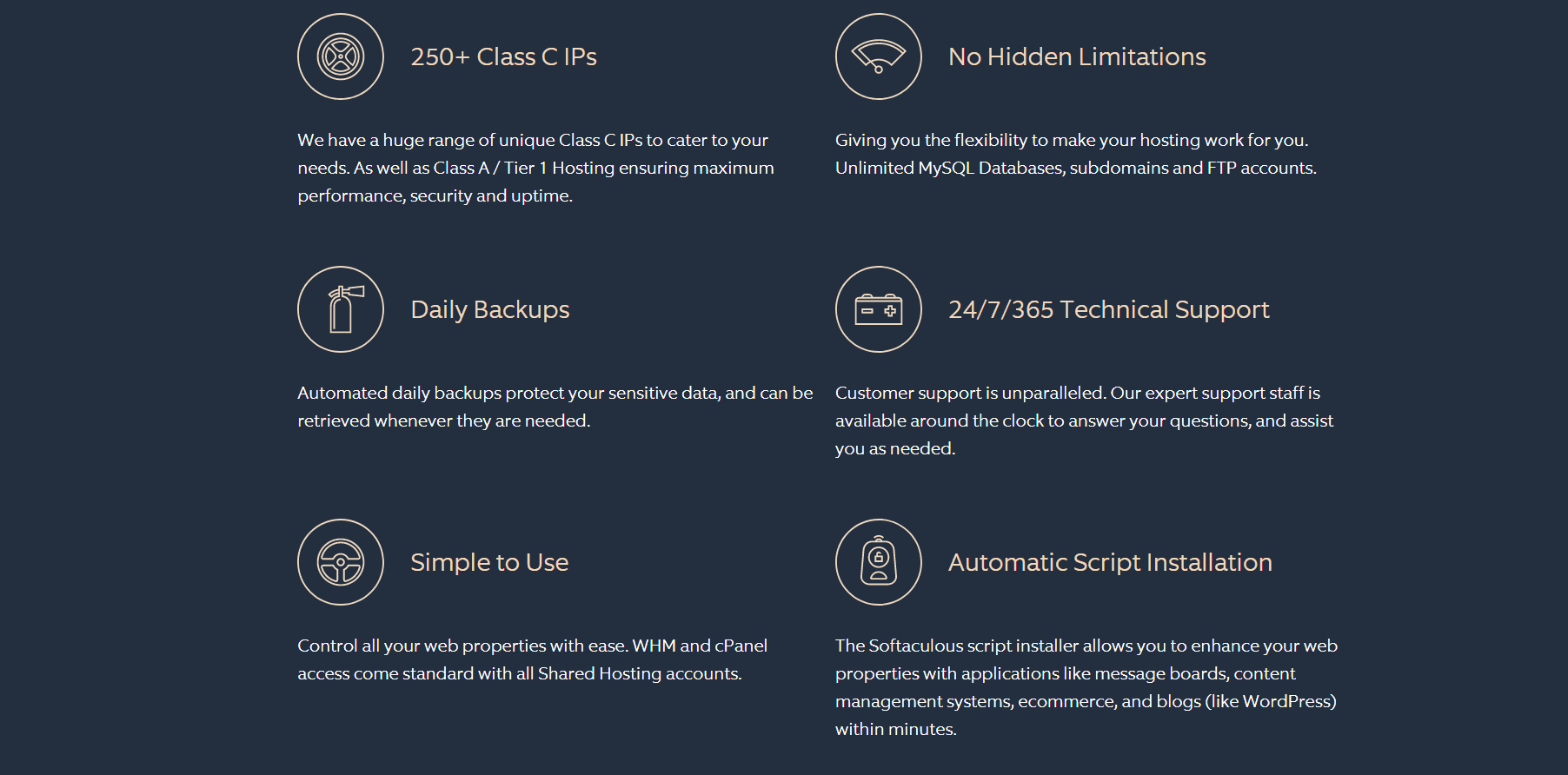 As standard, SEO Hosting plans come with the following features:
99.9% uptime, not guaranteed
Automatic daily backups
Website traffic statistics
SSL certificates available for purchase
Unlimited MySQL databases, subdomains and FTP accounts
The main benefit you get with SEO Hosting is multiple Class C type IP addresses. Unlike other hosting companies which assign accounts to a shared IP, SEO Hosting gives you different IP addresses for the different cPanel accounts you create for different domains. For example; in the 3C class plan you can create three cPanel accounts with three different IP addresses. This means your website is hosted across multiple Class C IPs, in multiple geographic locations, so that search engines see a multiplication of incoming links to your website.
As well as their SEO features, the plans also come with some nice features for beginners. Automatic script installers allow you to add applications – such as WordPress and e-commerce applications –  to your website with just a few clicks.
Setting up with SEO Hosting is a breeze because their website is user-friendly and easy to navigate. So I had my online-purchased plan set up within minutes. One minor downside is that I had to reach out to support to get answers to a few questions that could have been easily addressed with more information on their website.
Pricing and Support
Unfortunately, the prices for SEO Hosting are very high when compared to the competition in the American market. But you get what you pay for, and with this company you get the extra SEO capabilities.
SEO Hosting offers monthly, quarterly, semi-annual, annual and biennial plans. There are no discounts for committing to longer-term contracts, but you do get a discount for purchasing more IPs. You can choose shared hosting packages from 5 IPs all the way up to 100.
There is no free trial or free version, but you do get a 45-day money-back guarantee. This is better than the industry average of 30 days, and it does help you trial the product properly. It is possible to upgrade and downgrade within the same type of plan, but not between plans. So you can upgrade or downgrade your shared hosting package, but you can't move between shared and VPS hosting.
What I really loved was their excellent customer service. While considering a potential purchase, I contacted SEO Hosting via live chat several times a day. Each time, a helpful, polite and knowledgeable person picked up almost immediately. Live chat and email support in English is available all day, every day, but they do not offer phone support. I don't much mind this, but I know that some people prefer to call.
How much does SEO Hosting cost?
SEO Hosting offers multiple plans priced highest to lowest. The price depends on which type of hosting plan you choose. You can see the updated pricing table (updated weekly) below.

Which SEO Hosting plan should I get?
My recommendation is to start with a cheaper plan. You can always upgrade later on. SEO Hosting can help you with the migration to a more expensive plan. The increase in visitors many times takes longer than expected and you shouldn't pay a lot of money until the need arises. Of course, your needs may vary, and you can consult with a hosting expert from SEO Hosting here.

How good is SEO Hosting's customer support?
SEO Hosting is not ranked as one of our top web hosts. But that can also be a result of SEO Hosting being a small, under the radar, hosting provider. There are advantages to a small hosting company – as a customer, you are more important to them. You can also check out our comparison of the most popular web hosting services here.