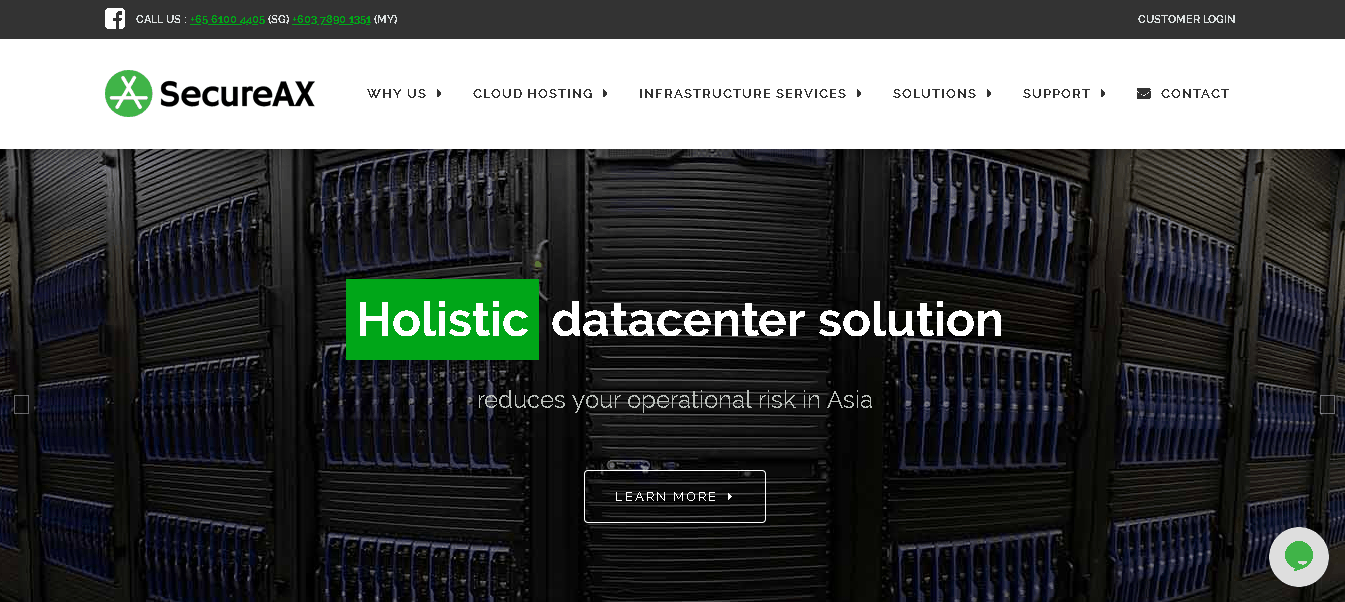 To compare the best web hosts, we hosted the same WordPress website on each one and tested performance, customer service, and value for money.
Check out the results here.
Founded in 2007, SecureAX is an IT services company that offers solid web hosting, cloud hosting, managed VPS, and dedicated server solutions to both small businesses and big corporations. It also provides enterprise web servers, enterprise mail servers, and data recovery services.
Features and Ease of Use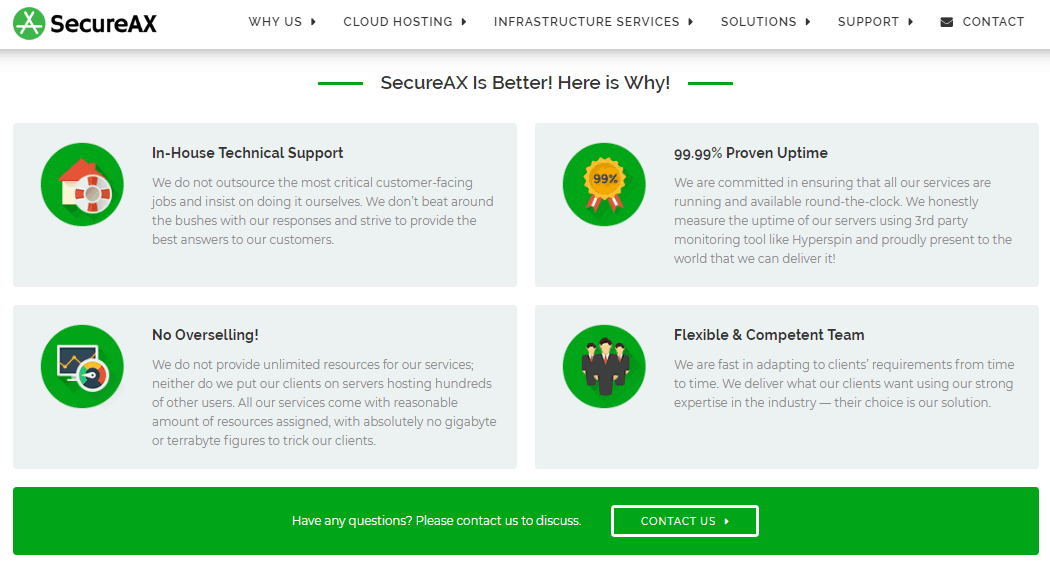 As an enterprise hosting service, SecureAX has invested heavily in its infrastructure and data centers that have multiple network connections. It uses enterprise-grade DELL servers powered by Intel Xeon CPUs. For improved performance and reliability, it uses SSD storage in a RAID configuration. With this company, you get a 99.9% uptime guarantee.
You can choose from a set of cloud-based platforms (VMware vCloud, CloudStack, OpenStack) and various virtualization technologies (VMware, Citrix XenServer, KVM, Microsoft Hyper-V, and OpenVZ). Cloud servers are provisioned via Linux KVM virtualization on x86 hardware, which is pretty much the standard in the hosting industry.
Servers come with full root access so you can customize everything to your particular needs, and remote access is possible. You can also administer your cloud server using the cPanel (for Linux) or Plesk (for Windows) control panels.
Some of the other interesting features of the SecureAX hosting are:
Ability to host multiple websites
100 Mbps bandwidth
500 guaranteed IOPS (operations per second)
Dedicated IPv4 address
Premium SSL certificates
Free hardware replacement
Free private VLAN (upon request)
24/7 customer support
SecureAX offers WordPress and Magento managed hosting services, and more, which are monitored by a team of highly skilled engineers who ensure that your website is always available and never overwhelmed. If you think you might be overwhelmed when moving your old site to SecureAX, you might want to take advantage of the free WordPress migration service.
Once you have your website up and running, the daily snapshot backups will make sure you never lose any valuable data. We store these backups separately from your live websites and databases, allowing you to restore a specific instance from a particular point in time when needed.
Pricing and Support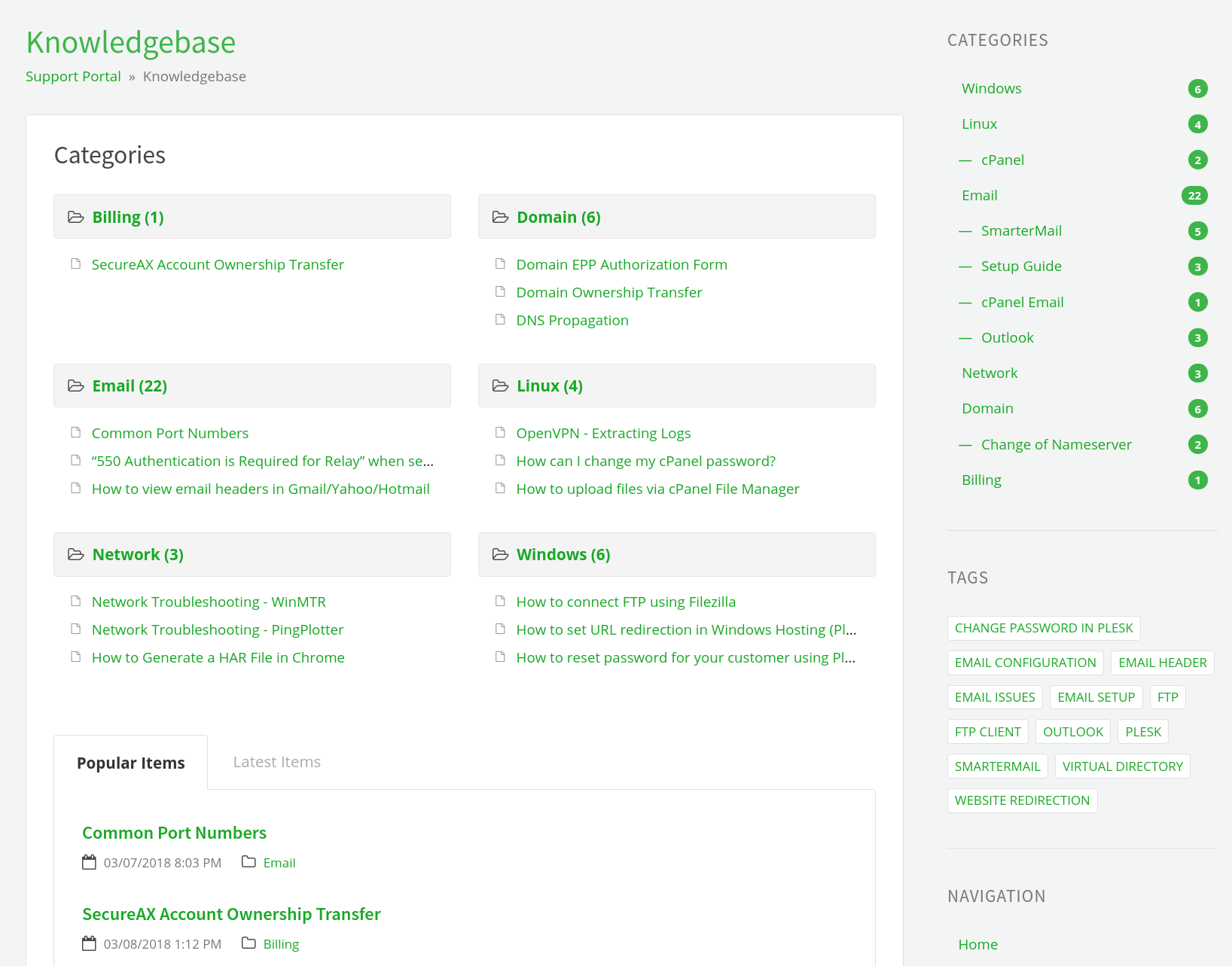 SecureAX provides a premium hosting service sitting on enterprise-grade servers, so you should expect to pay higher prices compared to other kinds of hosting with other hosts. However, it may be worth paying the price for the features, hardware, and support you receive. It is easy to move between packages with minimal downtime.
SecureAX provides 24/7 customer support via telephone, email, and live chat. I was very pleased with the response time when I sought support via the live chat channel. The support agent was friendly and helpful.
For self-support purposes, SecureAX provides a modestly populated knowledge base.