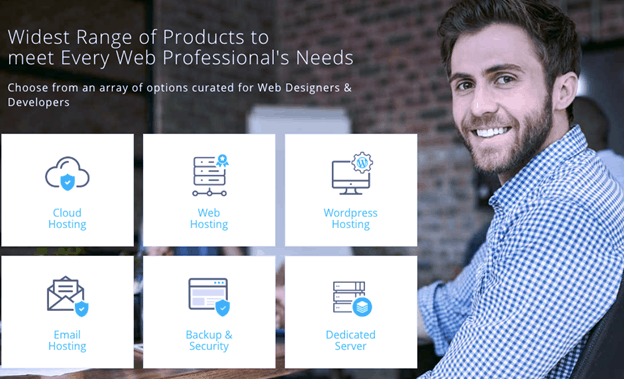 Part of Something Much Bigger
As its namesake suggests, ResellerClub is a reseller of other companies hosting services. It's based in Indian, with more than 200,000 customers in 150 countries.
But if you're wondering whether ResellerClub is a reputable company, you'll be pleased to know it's owned by the Endurance International Group (EIG). Which, by the way, also owns massive hosting companies like Bluehost, HostGator, and SiteBuilder. 
It's offering is equally large. You can purchase shared Windows and Linux plans, reseller hosting plans, content management system (CMS) packages, VPS and dedicated server rentals, along with resold Bluehost and HostGator packages.
Its website is available in multiple languages, including English, Spanish, Turkish, and Indonesian, and it has offices in both India and the U.S.
I think we are safe to assume that ResellerClub knows a bit about hosting. But the real questions are:
Does it offer the right package for your needs?
Why choose a reseller over the original source?
Is customer service there for you when you need it?
Are the prices a good value for your money?
Will your website load fast enough?
By the end of this review, you'll have your answers and know whether this is the right host for you.
Grab a coffee and let's get started.