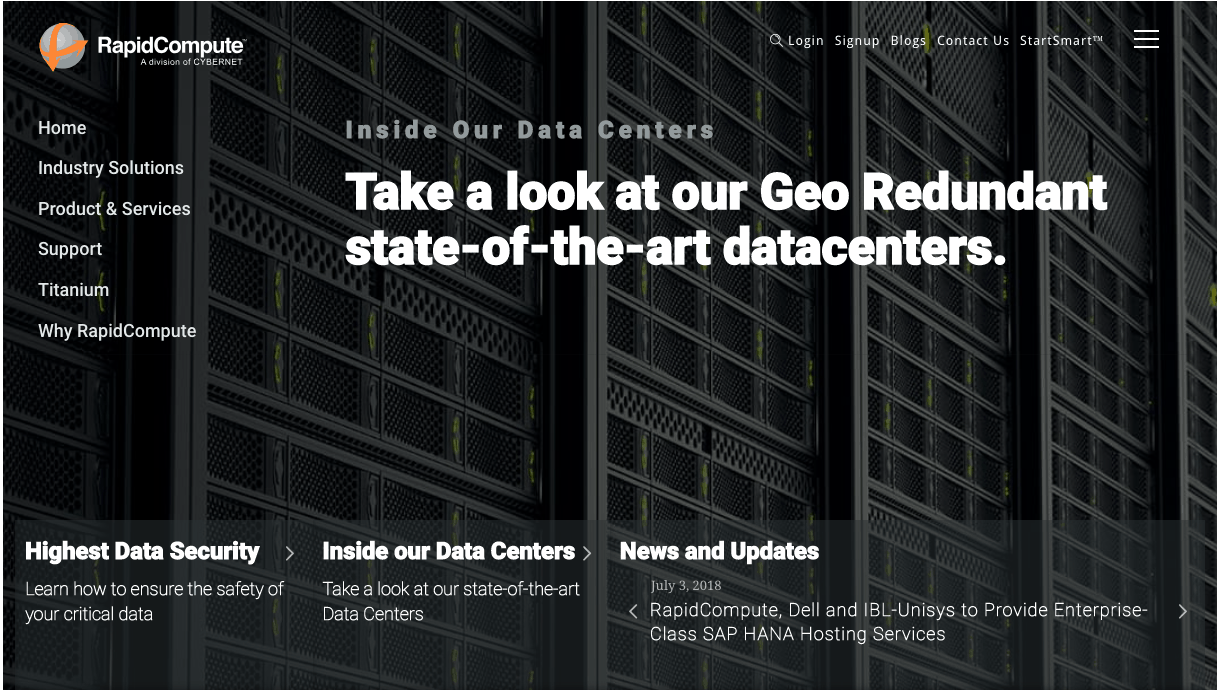 Founded in 2012, RapidCompute is
apparently the first enterprise-level public cloud provider in Pakistan
. It
owns three data centers
, is ISO certified, and is a division of CyberNet, a leading Internet and Data Communication Network Service Provider in Pakistan. The website is available in English.
Features and Ease of Use
RapidCompute sells cloud solutions for enterprise customers. The plans come as standard with these following features:
99.9% uptime guarantee
Backup and recovery plans
Multiple Pakistan-based data centers
10 Gigabit SDN Switching
Pay as you go: only pay for what you consume
RapidCompute has three data centers in separate regions in Pakistan, with the latest PODs located in Lahore and Karachi. The processors used are robust Intel Xeon and 10Gbps networking for performance and reliability. Apparently, RapidCompute is the only ISO 27001:2013 certified Cloud Service Provider in Pakistan.
RapidCompute has one of the best uptime SLAs I have found. It's detailed and its terms and conditions clearly state that if you have less than 99.9% uptime (more than 43 minutes of downtime per month), you will get compensation.
There is a range of enterprise-level services including managed email, disaster recovery plans, storage, applications, and cloud services. You can configure your own private cloud or create a desktop virtualization environment.
The private clouds are scalable and managed via self-service, however, unlike public clouds, the environment is dedicated to your company. Alternatively, you can choose a Hybrid cloud for companies who need proximity of data.
Pricing and Support
RapidCompute offers a pay as you go pricing model. You pay per hour for the resources you've used. You won't be tied into a lengthy contract nor be upsold add-ons you don't use or need.
When you buy a plan from RapidCompute, you have the flexibility to customize it according to your business needs, budget, and technical requirements. For example, you can specify the desired CPU capacity in core GHz, the amount of memory in GB, the disk space in GB, the data transfer requirement in GB, static IPs, VLANs, and more.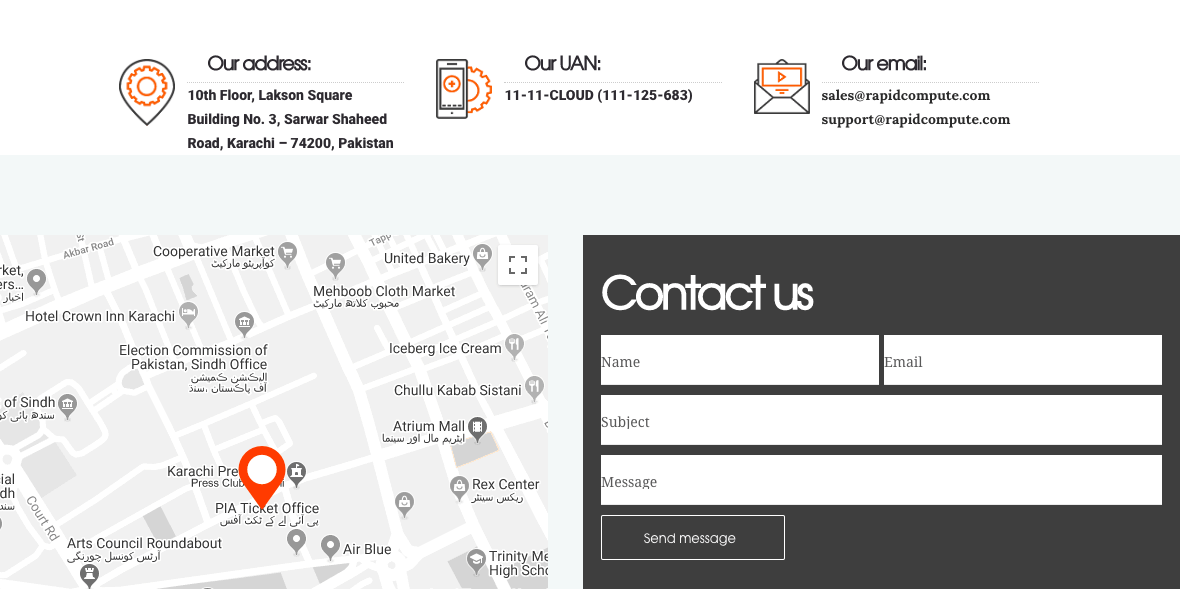 You can contact RapidCompute by phone, email, or online contact form 24/7. There's a page of FAQs but this doesn't include any help documents in the event you experience technical issues.
I contacted the team mid-afternoon on a weekday in Pakistan. Unfortunately, I did not receive a reply, even though I waited for several business days.