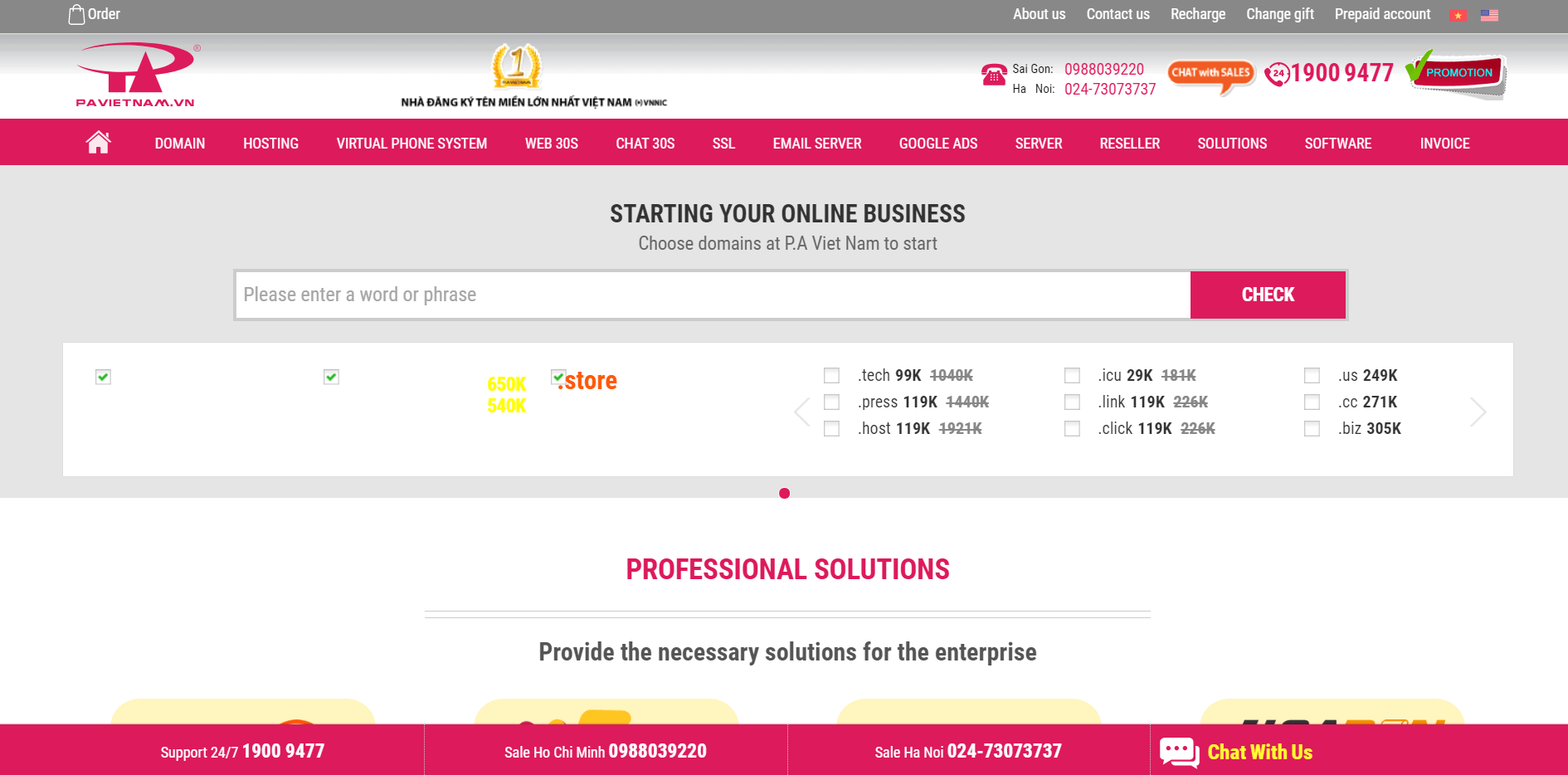 PAVietnam is a small hosting company that simply isn't a match for big brands like
Hostinger
. The bigger hosting companies simply offer a better price for similar configuration.
Pavietnam has been in operation since 2001. They have held their position as one of the leading hosting providers in the country. This is proven by the huge variety of hosting they offer as well as unique services that you will struggle to find elsewhere.
Features and Ease of Use
The features they offer are extraordinary. They provide the basics, such as:
Domain name registration
SSL Certificates
Email servers/management
Server migration
Backup and cloud services
They also provide a number of hosting options geared towards specific needs and preferences with features, such as:
CMS-specific hosting: You can use a content management system like WordPress or Joomla and they will provide hosting made for it.
Managed hosting: Most types of hosting include at least a few managed server plans or you can add this on as a service.
Virtual phone system: This is quite unique and lets you provide a low-cost VoIP line for your customers or clients.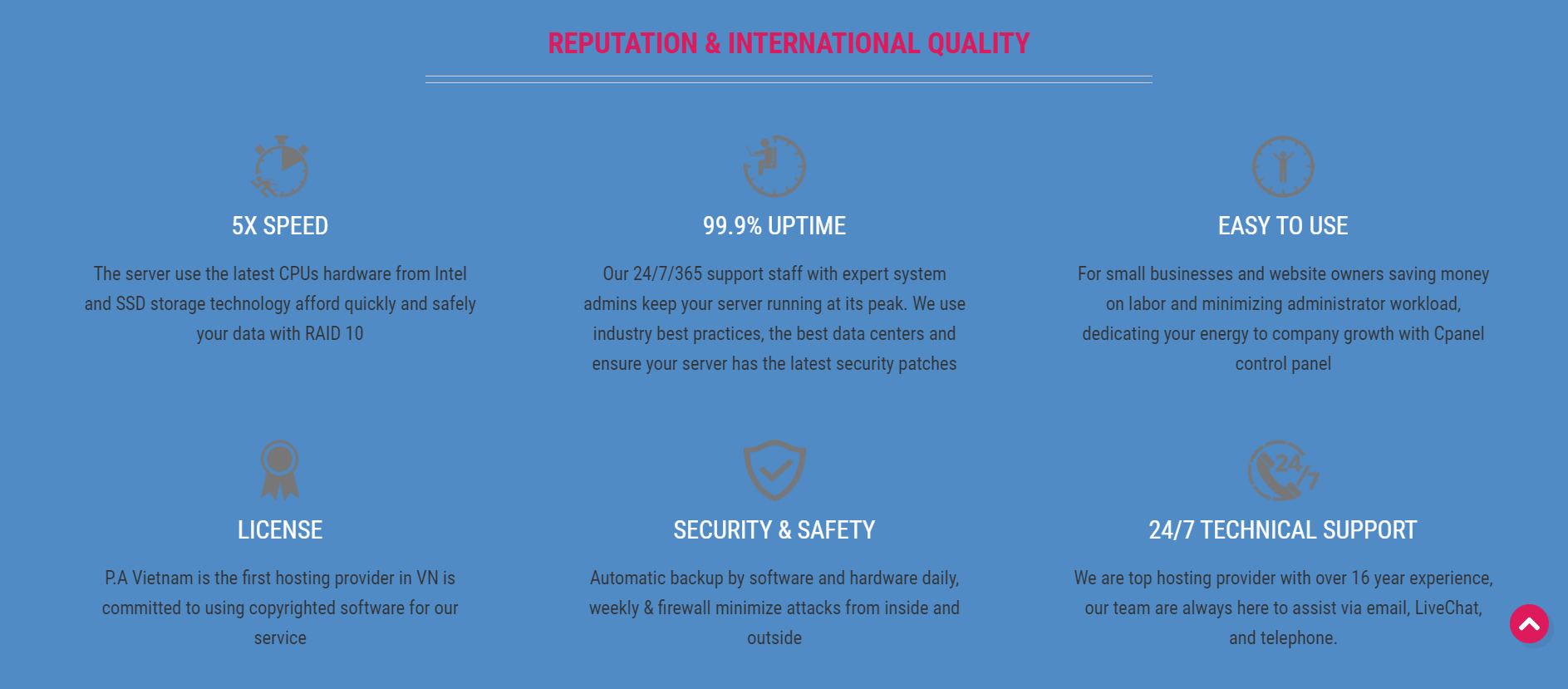 Your experience using Pavietnam will depend dramatically on what type of hosting and package you choose. If you opt for a CMS-based hosting solution, you basically just need to create your account and you can jump straight into the website management from the dashboard. You can also opt for managed server services if you want fewer responsibilities.
Pricing and Support
There are too many pricing plans and packages on Pavietnam to even mention all of them – so, I'll keep to those that will be of interest to most people. There aren't any free plans or trials but prices start at a dollar with their cost-effective "Cheap" plans. You also get discounted rates if you sign up for longer periods of up to 10 years.
Their shared hosting plans start at roughly a dollar a month. Most pricing plans for specific types of hosting depend on the amount of storage space, monthly bandwidth quota, Email and FTP accounts, databases, and extra domains. Most types of hosting provide a free SSL certificate as well. The specific types of hosting offered are:
WordPress
DotVN
SEO-geared hosting
Joomla
Java
In addition, they provide more cost-effective options for dedicated server and reseller hosting. These plans come with unlimited bandwidth, email accounts, FTP accounts, and domains. If you're looking for more powerful dedicated server options, they offer high-end choices that run on state-of-the-art Intel Xeon processors. Furthermore, you'll also find a range of Cloud-based hosting options and the availability of colocated servers. They have a diverse selection to cater to different hosting needs.

In general, their pricing is extremely affordable when you look at what is included. This might be due to the low costs of living in Vietnam.
Support services can be reached via either email, live chat, or phone (if you're in Vietnam). For any type of registration or consultation services, you will need to contact them during office hours. However, technical support is available 24/7. Don't expect the best English support. It can also take quite a while to get through on any channel.