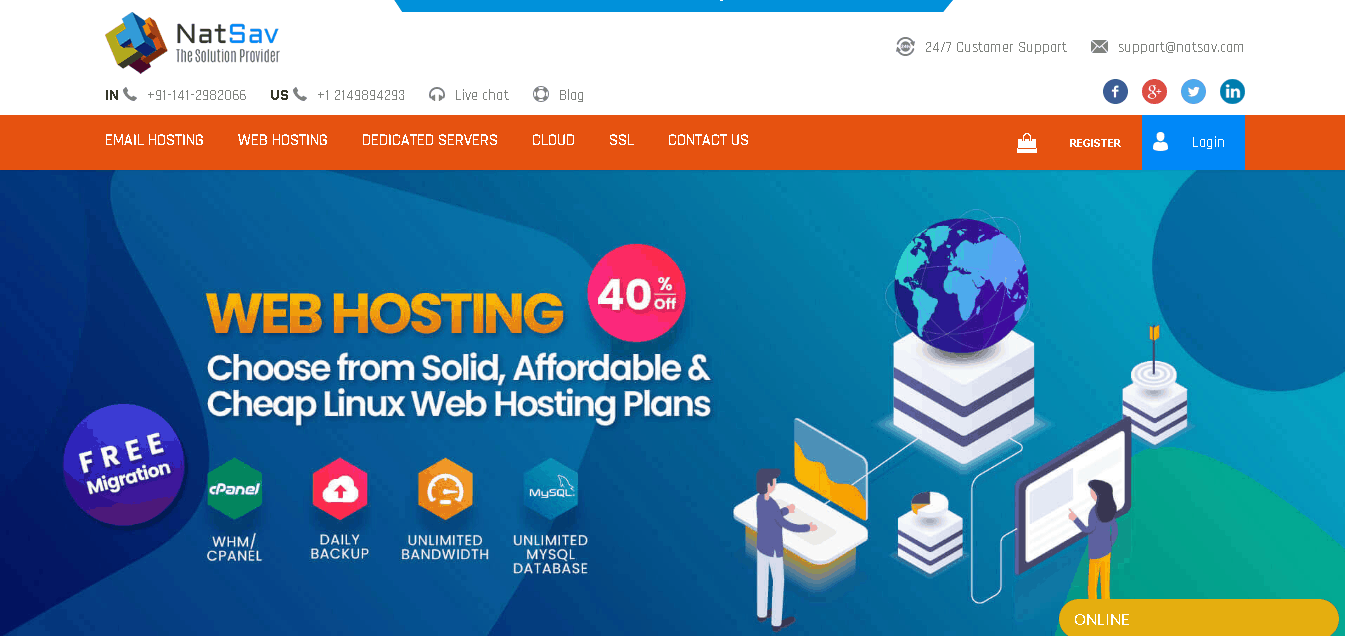 Natsav is a web hosting company based in India. It offers shared hosting, dedicated servers, cloud Virtual Private Servers (VPS), email hosting, and SSL certificates. Its website is available in English only. The company's servers are housed in data centers that are located in France, Germany, Lithuania, Netherlands, the U.S., and India.
Features and Ease of Use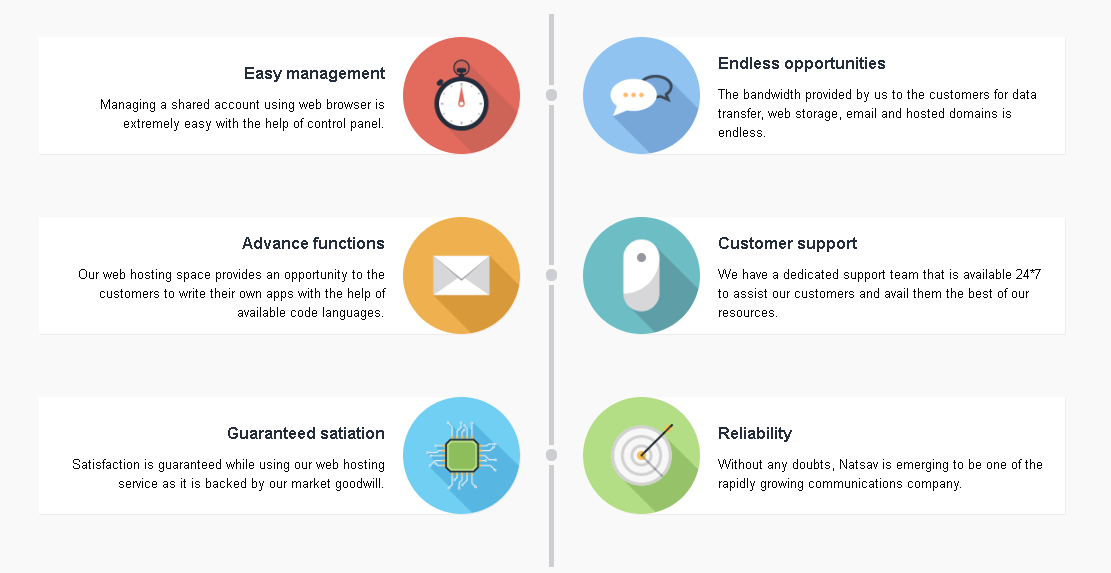 NatSav offers Linux and Windows shared hosting plans that are suitable for small to medium-sized business websites. Customers that choose any one of the plans get to enjoy the following:
99.99% uptime guarantee
Daily Backup
One, 30, or unlimited domains per account
500GB or unlimited bandwidth
Anywhere from 10GB to unlimited storage space
NatSav uses RAID 1 data mirroring so that your data is on two sets of hard drives. What this does is keeps your website online even if one of the drives has a hardware fault. The good array continues to operate for as long as it's functioning and it can remain online even when Natsav is replacing the faulty drive.
You can use Magento, WordPress, Drupal, and most of the popular CMSes on your account. Installing them, though, is not easy. You'll have to upload the files to your cPanel file manager on Linux hosting, create databases, and configure them to connect with your files and handle every other setting.
Natsav supports PHP for programming, but this is the same as every other web host offering Linux shared hosting. Those supporting Python are few and far between. Unfortunately, Natsav doesn't fall into the latter category.
If you don't want to be affected by the actions of another user's website visitors on your server or by a security breach on the user's website, or if you need more resources and stability, VPS is the way to go. With the virtualized environment, you get a fantastic CPU, RAM, and bandwidth that are allocated solely to you, and you aren't affected by what others on the server do.
Pricing and Support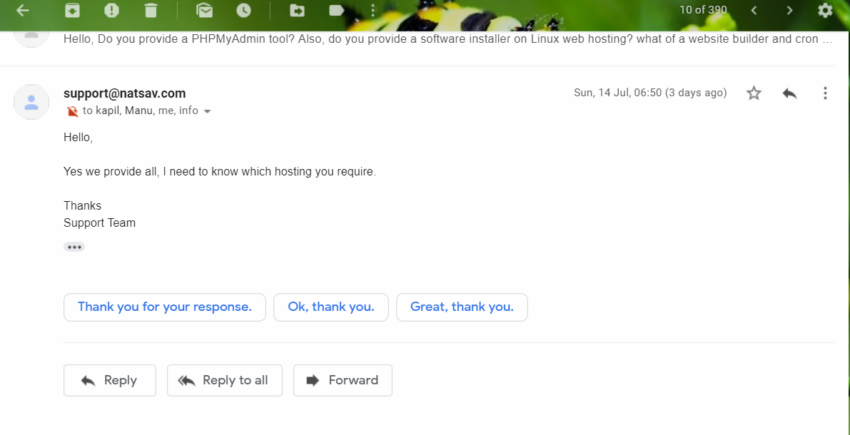 Natsav's billing periods start from one year for the shared hosting plans. The VPS and dedicated server plans allow payments from one month at a time, and longer.
Be aware that on the first shared hosting plan, there's a slash in the price for the introductory rate. It's not so noticeable if you don't pay attention to it. The fantastic thing is that both the introductory rate and renewal rate are low cost for the features on offer.
The other two shared hosting plans don't have this. Their introductory and renewal rates are the same, and they are low-cost. The VPS and dedicated server plans have different renewal and introductory rates across most plans, but the renewal rates are low-priced when compared with competitors.
All payments are secured and can be made via American Express, MasterCard and Visa. There's also a 10-day money-back guarantee for shared hosting.
There is no knowledge base available, but you can reach customer support 24/7 through phone, email, and live chat. I sent an email and received a reply a few hours later.