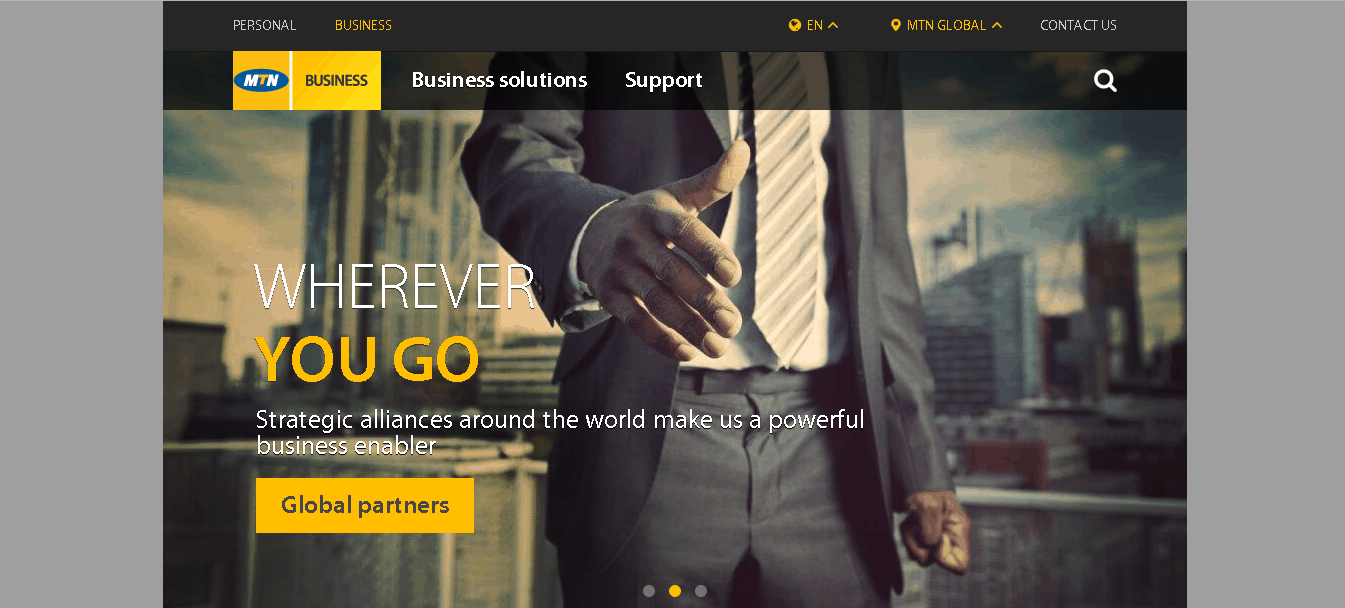 MTN began its journey in South Africa more than 20 years ago. Today, the company has a robust cloud infrastructure which it uses to offer a range of cloud solutions including virtual hosting under the MTN Business brand. MTN Business also offers a wide range of ICT and security-as-a-service (SECaaS) solutions.
MTN's operations are spread across 19 African countries, and it focuses primarily on providing services to businesses in Africa and the Middle East. It has 25 country-specific portals with localized plans offered in local languages.
Features and Ease of Use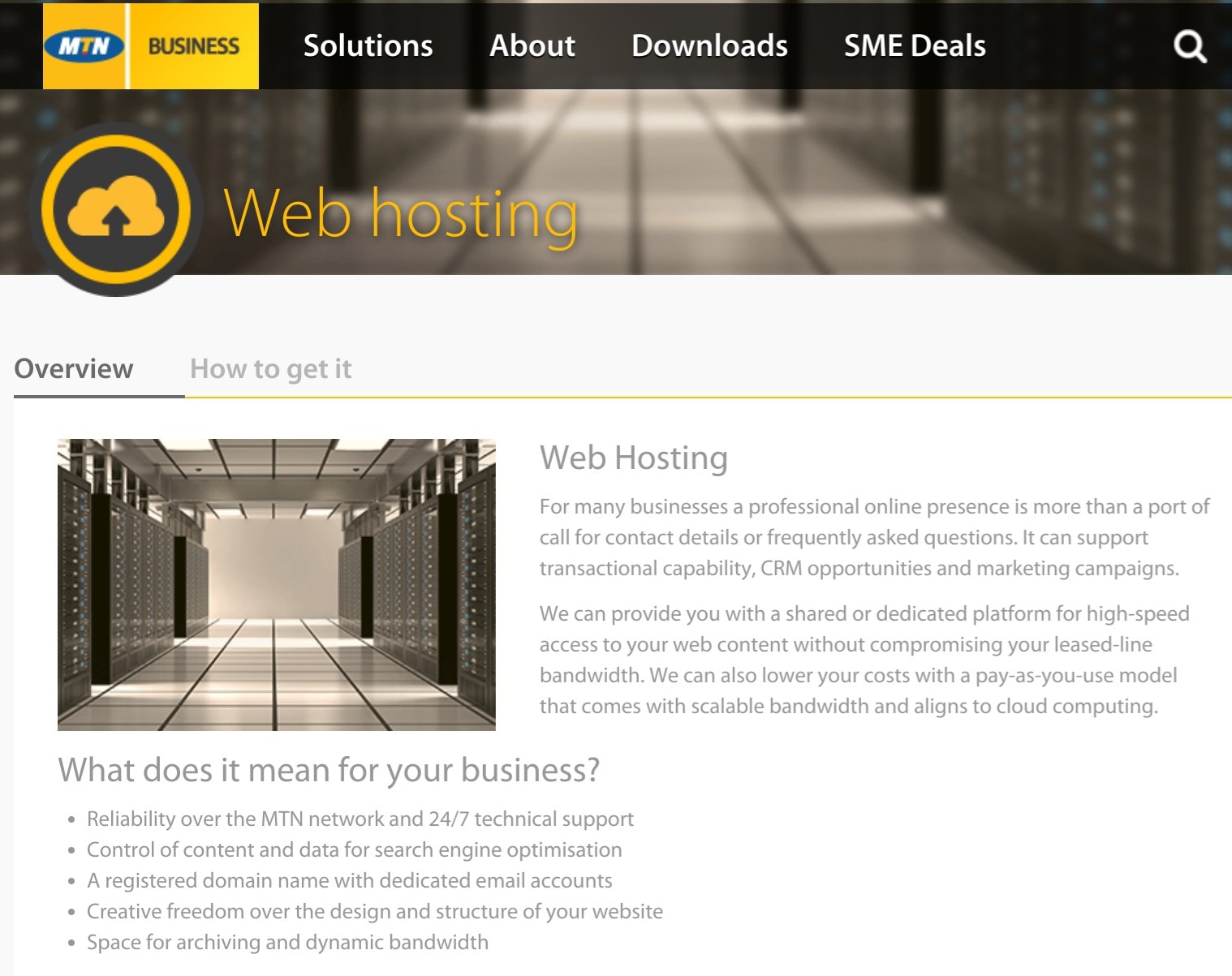 MTN Business offers both shared and dedicated platforms for web hosting. Its web hosting plans benefit from MTN's network reliability, and they provide you with the following features:
A registered domain name
Dedicated email accounts
Dynamic bandwidth
Storage ​​​​space for archiving
SEO optimization
Creative freedom over your website's structure and design
MTN Business also offers customized virtual hosting plans with a managed server at its premises configured to suit your needs. If you don't want a virtual server, you can have a physical server instead.
There are options for Hosted Exchange, Hosted Contact Center, and colocation services, but the thing about all MTN's offerings as that they are not described in any great detail. You are encouraged to seek a custom quote for whatever it is that you want.
Although MTN Business offers a guaranteed uptime of 99.95% for Hosted Exchange, it is unclear if this also applies to web hosting. But based on a good set of glowing testimonials, it seems that server uptime is satisfactory.
In terms of infrastructure, this organization has 39 operational datacentres across Africa, which are linked via Multiprotocol Label Switching (MPLS). It has invested in cloud infrastructure and has standardized on Microsoft Azure as its cloud platform because the majority of its customers run Microsoft servers.
Pricing and Support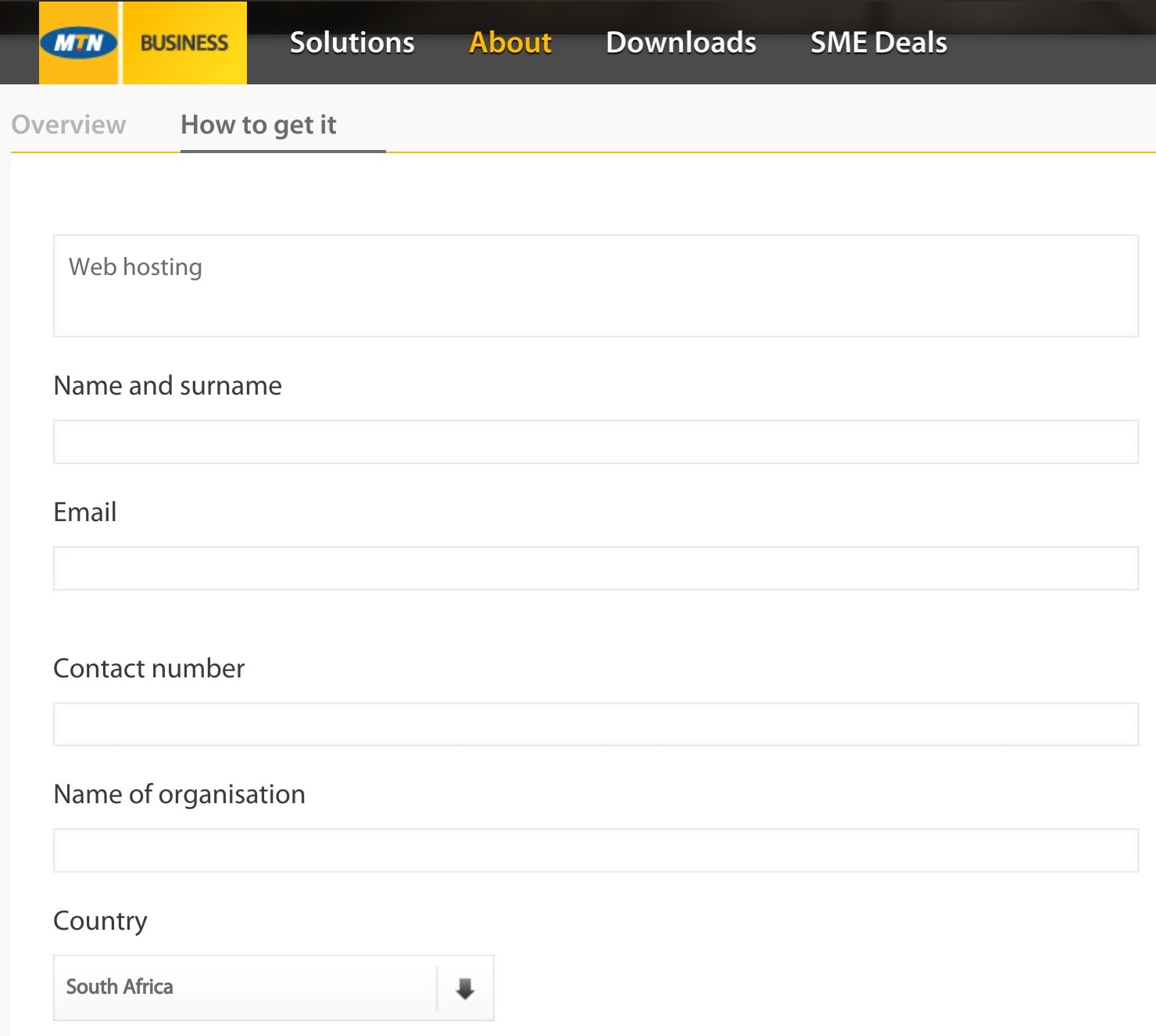 Since all the hosting plans offered by MTN Business are tailor-made to suit each customer, no standard prices are displayed on its website. As such, you also won't find any information about the billing cycles, accepted currencies, or anything else related to purchasing a hosting plan.
To purchase a plan, you need to click the "How to get it" link and fill out a form with your name, email address, contact number, and organization name. Then, choose your country from a list of African countries.
You can contact MTN Business by phone, fax, email, online form, and (maybe) LinkedIn or Twitter. My exploratory email went unanswered, which may because I'm not located in one of this company's catchment countries.
Although there is an FAQ page, it won't actually help you with any hosting-related issues.