Malaysia-based MarketMansion is a subsidiary of Advantt Solutions Sdn Bhd, which was founded in 2012.
This relatively young company offers web hosting, Linux and Windows servers, Exchange hosting, and domain registration services.
MarketMansion's sleek and simple English language presents its prices in Malaysian ringgits.
Features and Ease of Use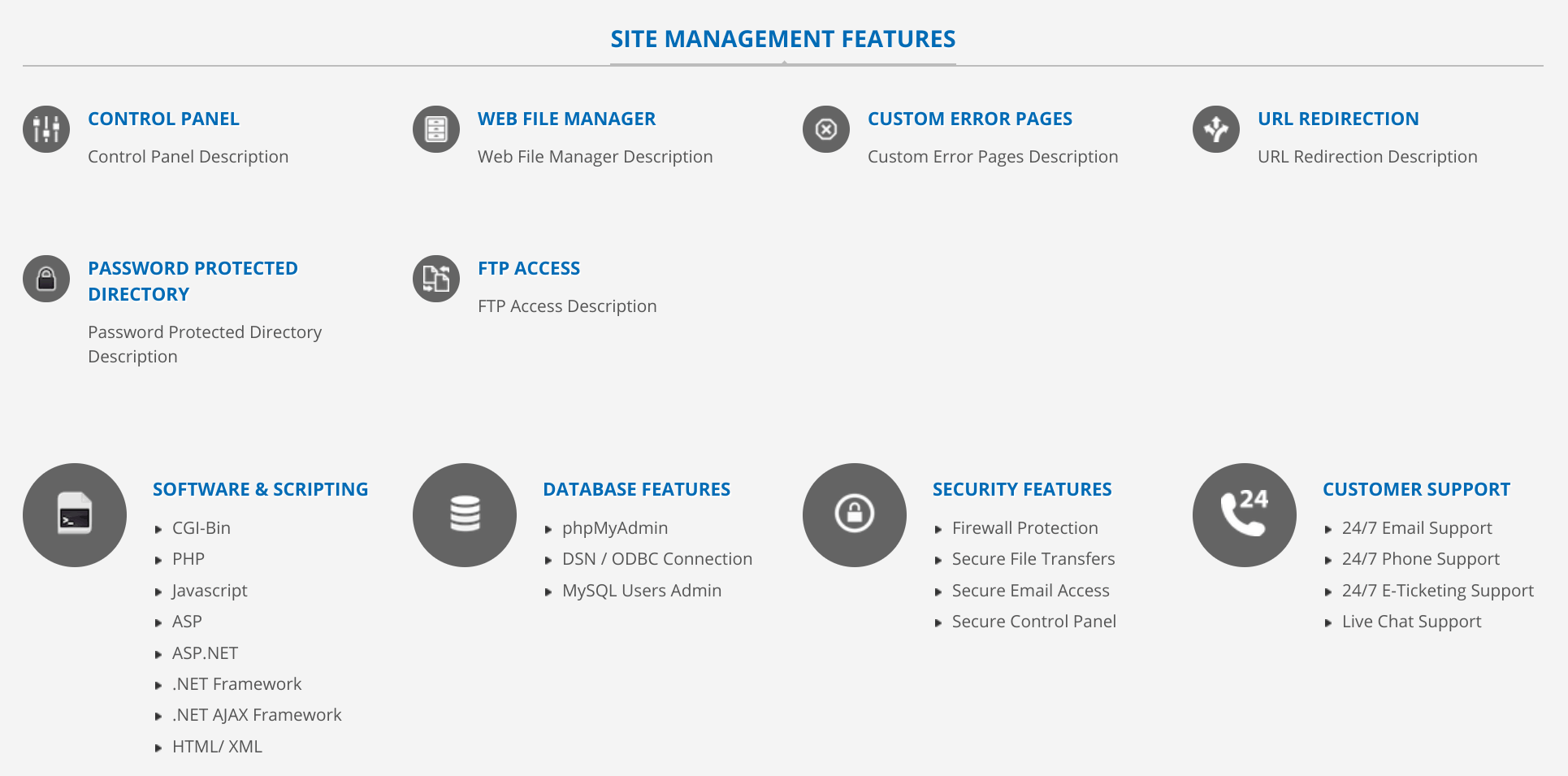 For shared hosting, you can choose between premium and non-premium hosting, with four plans in each case: Basic, Standard, Business, and Enterprise. Although there are some differences as you move up the hosing scale, you can expect to find the following features:
Pre-installed CMS and application scripts

Unlimited subdomains

From five to unlimited mailboxes

WebsitePanel control panel

99% uptime

CGI-Bin and PHP support

phpMyAdmin and Javascript

ASP and ASP.NET support

Firewall protection

FTP access
MarketMansion provides the capable and stable WebsitePanel control panel, which allows you to control every aspect of your hosting, and which works well with both Windows and Linux. However, it is not as user-friendly, secure, or attractive as the more popular Plesk panel that does the same job.
What seems strange to me is that the Enterprise level non-premium plan provides more webspace and higher bandwidth than its premium equivalent. Maybe I'm misunderstanding the meanings of the words "premium" and "non-premium," or maybe they made a mistake on the website. On this subject, there also seems to be plenty of placeholder text on the website; e.g., the words "Control panel description" under the heading "Control Panel."
If shared hosting isn't sufficient for your needs, you can pick one of the Windows or Linux VPS packages that come with root access, SSH access, unlimited email accounts, ZPanel control panel, up to 1,000 GB monthly bandwidth, and 120 GB HDD space.
Servers are in an advanced data center located in Cyberjaya, Malaysia. However, it's disappointing that the 99% network uptime falls way below the industry average.
Pricing and Support
MarketMansion offers affordable (but not cheap) shared hosting prices, and you can get a free domain with some of the plans.
You can pay for non-premium shared hosting plans annually or biennially, and premium shared hosting plans on a six-monthly or yearly basis. If you're tempted to take one of the longer terms, you'll be pleased to hear that the 30-day money-back guarantee should get you out early if you change your mind.
Customer support isn't MarketMansion's strongest suit. Its knowledge base is bare, the supposedly 24/7 support team didn't respond to my test ticket submission, and my exploratory email bounced right back to me: